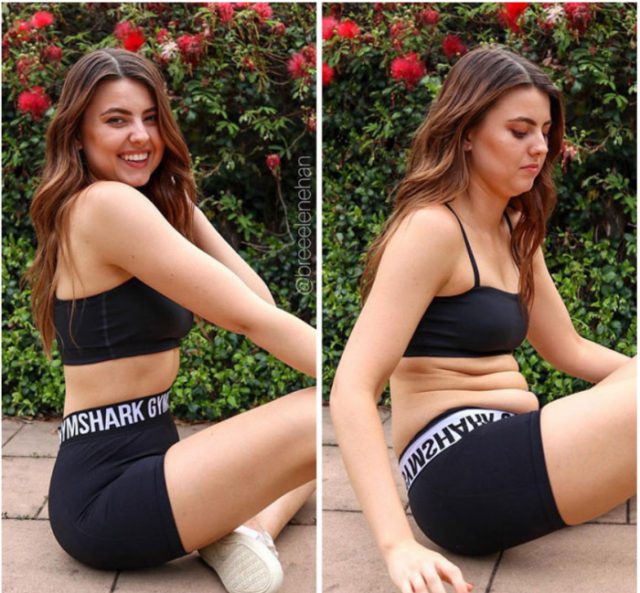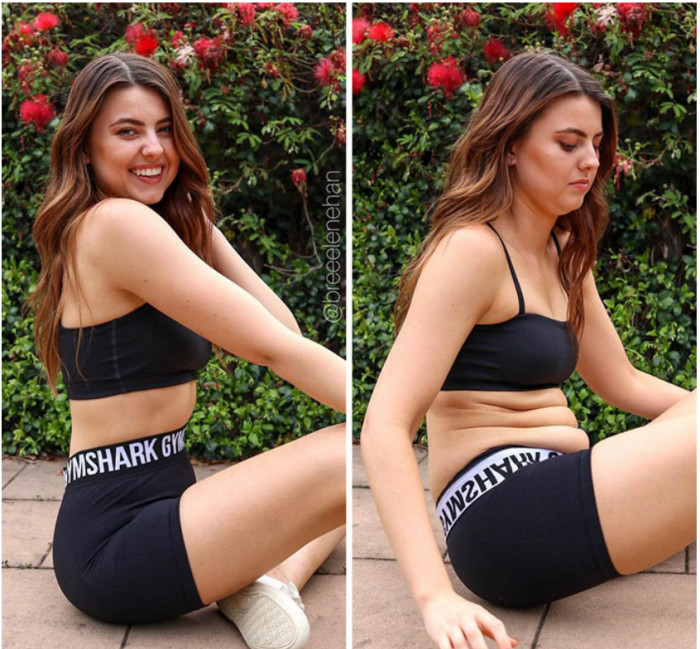 In this era of social media and the internet, we are in constant competition to look better and do better than others on the platform We all like to pretend to lead a happy and fulfilling life on the internet meanwhile putting less effort into actually being happy. This perfectly shows our lives are headed on a hollow path. 
However, what we see on social media is not always the truth. We all witness influencers and celebrities on social media flaunting their perfect lives, slim bodies, and their lively adventures. It can be quite influencing and install the fear of missing out in us, more famously known as the FOMO. This automatically makes us want to have what they have as it creates the deception that they are living a better life than us. It certainly isn't true but that's how social media manipulate us.
Influencers or celebs do it to attract more followers and gain popularity. They try to maintain a flawless image on social media so that people will like them more and would be more interested in their lives. However, what seems to be harmless is actually doing a lot of damage to young minds. 
It is not a big surprise that what's posted on social media is oftentimes fake. But a lot of people are unaware of this fact and their minds are easily manipulated by this. After viewing these pictures on a regular basis, they get pretty convinced that they also need to have a perfect body and a high-profile lifestyle to live a better and more fulfilling life. 
It should also be noted that today's generation does not believe in the process of achieving things patiently and by working hard. Rather than they are more attracted to instant ways requiring no hard work. This easily nudges them towards a world of con and deception. 
Sometimes, young girls who aspire to look like models on social media try to starve themselves and devoid themselves of all the necessary nutrition to have a slimmer body. This also sets a dangerous president that they need to be in a perfect hourglass shape to look good. Normalizing this kind of behavior is very damaging for young minds. People start to feel if they do not have a slim body they are not beautiful which makes them lose all their confidence. 
However to let these young minds realize that not everything that goes on social media is reality, an influencer named Bree Lenehan is posting honest pictures that show the reality of oh-so-perfect pictures. By posting these pictures she is not only making a bold move but also spreading a message for self-love and body positivity. Her pictures are not only inspiring for the internet but also offers a fresh perspective on things.
IMAGE COURTESY: Bree Lenehan
A picture clicked from a certain angle can look a certain way but it is not so easy to get rid of reality that easily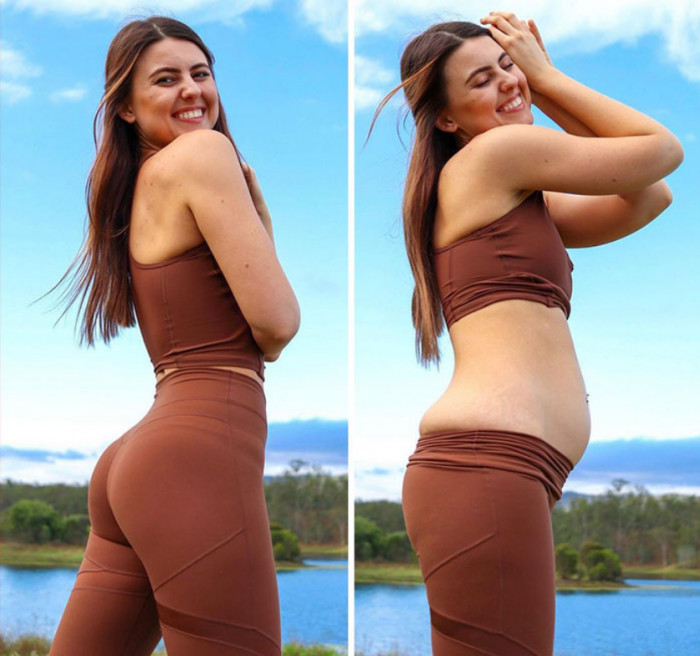 She looks beautiful in both the pictures, it shows us all we ever need is a big smile on our face to look pleasing.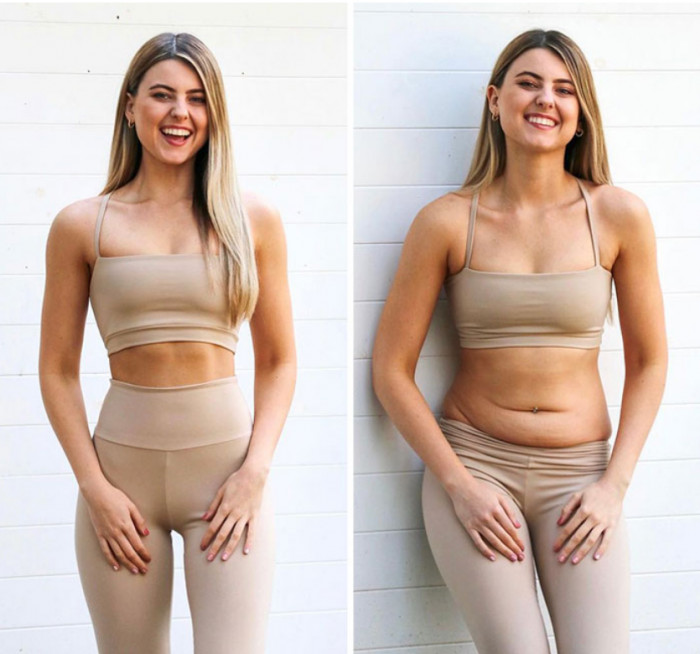 Your body may look slimmer with your stomach  sucked in and your tights placed above it, however, you would be more comfortable and happy with accepting your body with the way it is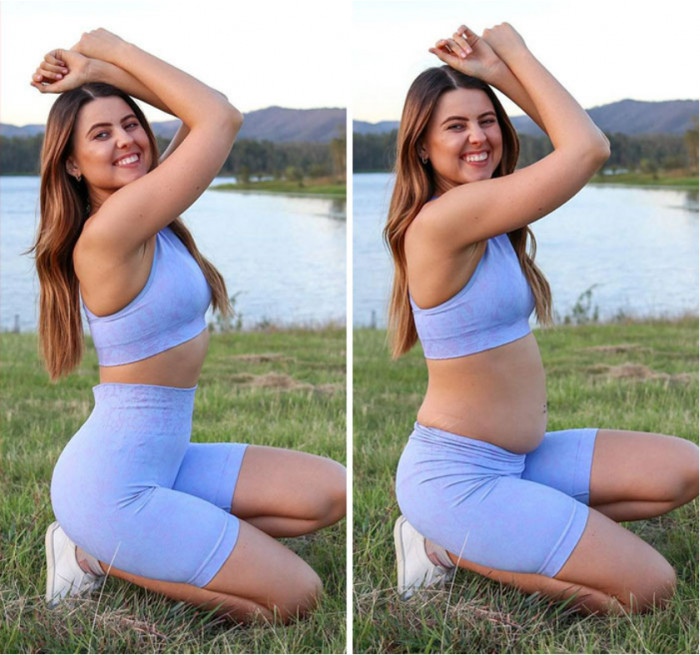 Our love handles or stomach folds are what make us more real and more relatable to others on social media. So there is never a reason to hide them away.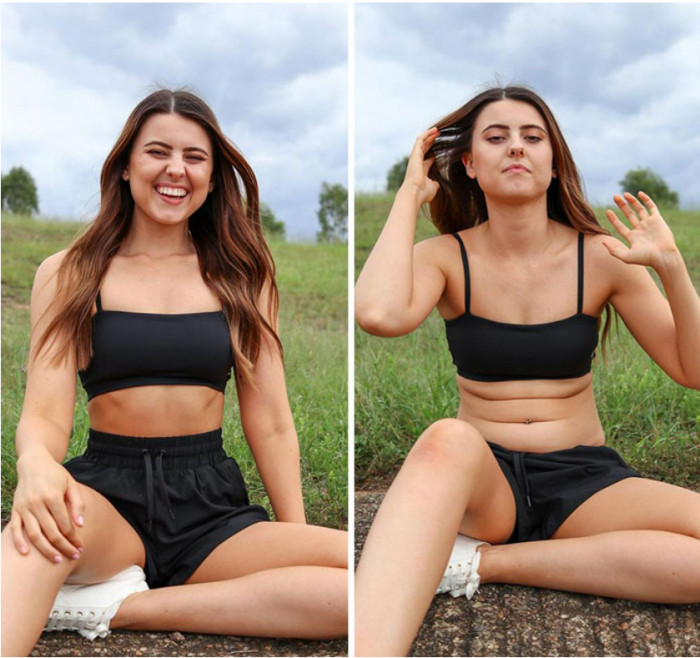 A perfect smile makes a perfect picture and this p=photo here is the best proof of it. The way this influencer is flaunting her body is admirable.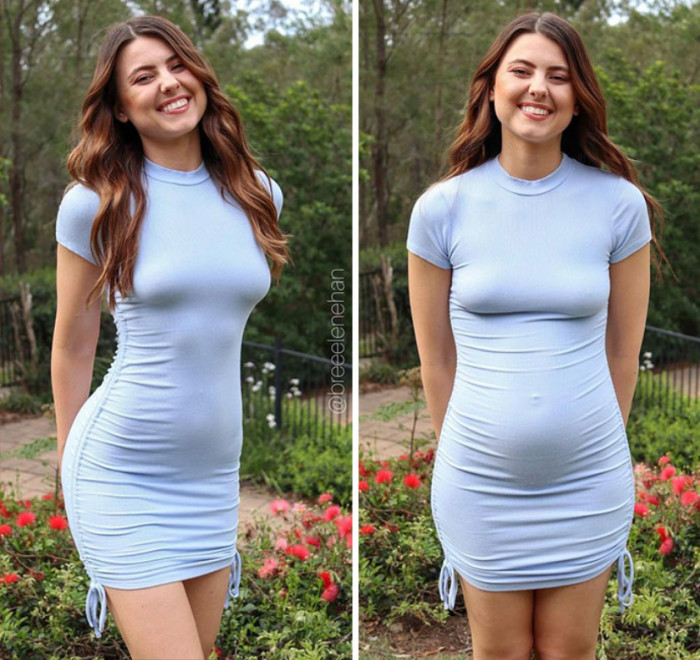 Her pictures send out the right message that we can all make our bodies look a certain way by trying different angles or poses. However, what would make us special is accepting the reality and not trying hard to appear more pleasing in others' eyes.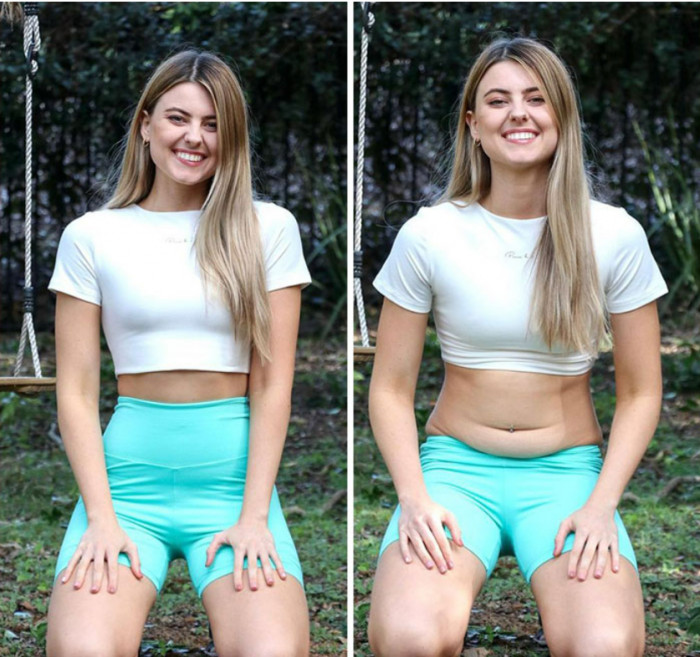 The way Bree Lenehan is flaunting her perfect body is admirable. Not everyone holds the courage to do what she is doing which is showing the reality behind those so-called perfect pictures.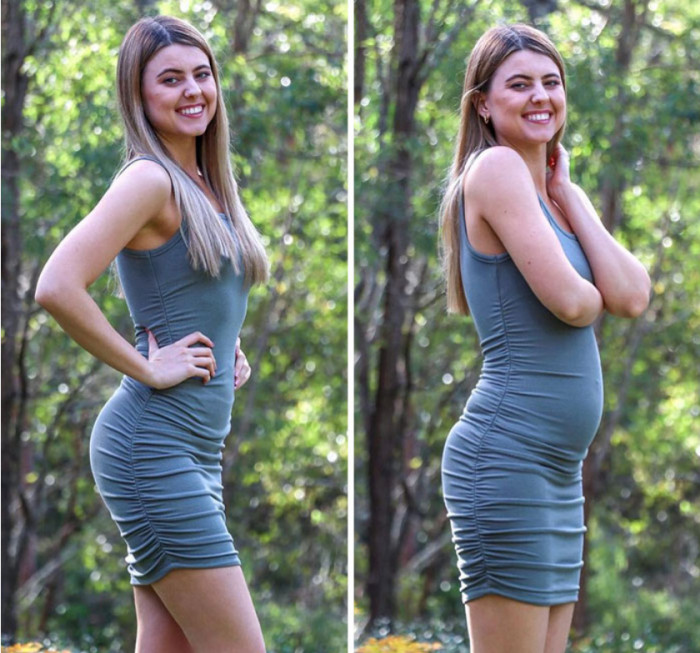 Her efforts to be more relatable to her followers are commendable. She is trying to show the world that no matter how celebs or influencers may look in their picture, it is not always the truth and you don't need to change yourself to fit into their standards.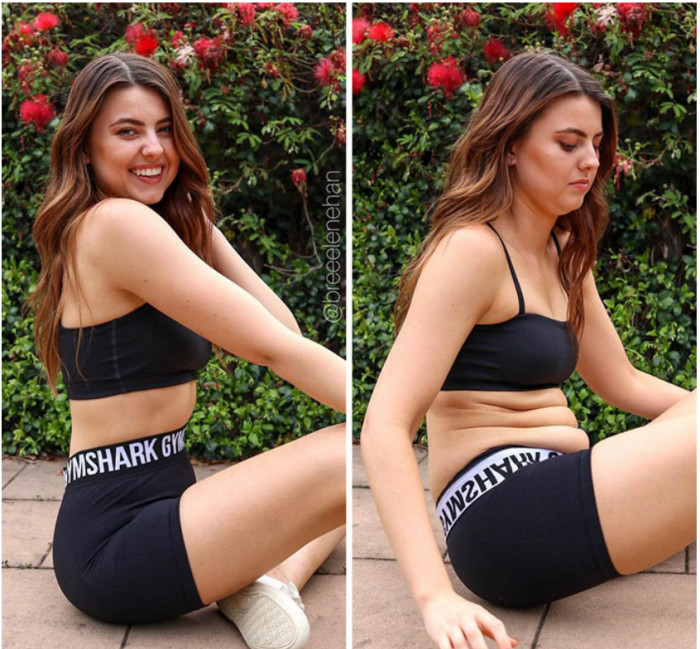 Not everybody has the right curves at the right places on their bodies and that is perfectly okay because that is how a human body is and should be. You are perfect the way you are.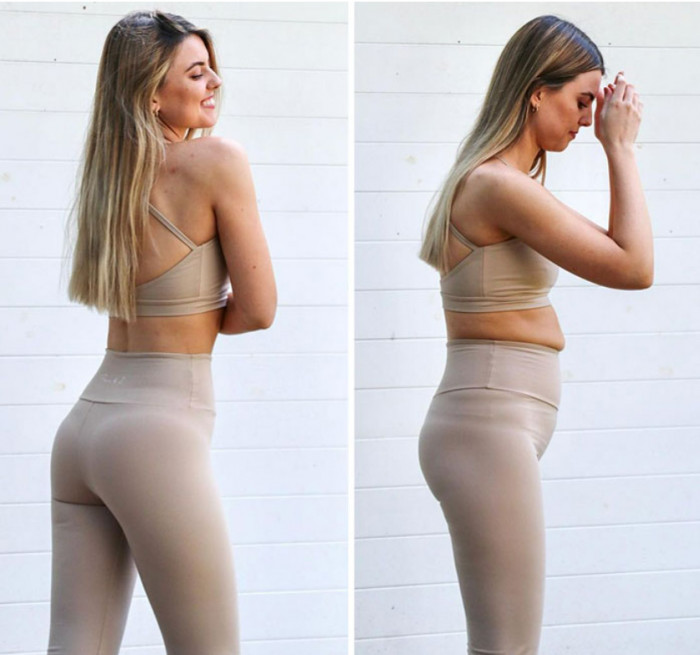 I think we all learned a very valuable lesson today we should not fall for the traps that are set for us on social media and never blindly believe what we see on the internet because it may not be true.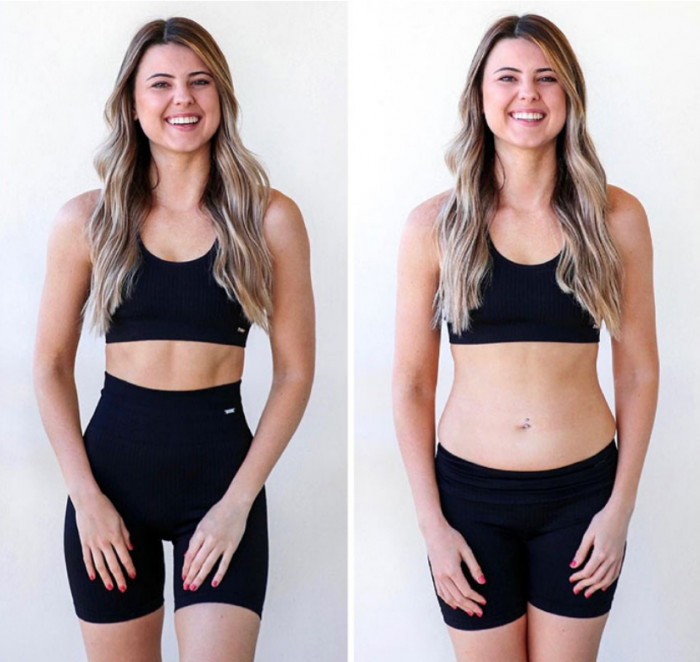 Read More: 15 Hilarious Pictures of Jealous People Caught on Camera