There's a very wise saying that reads, "Beauty is in the eye of the beholder" meaning beauty is just a perspective that is determined by the viewer on the basis of how he sees it.
When it comes to beauty, we are instantly reminded with the stunning and gorgeous ladies of Hollywood who never fails to charm us with their astounding beauty and grace. If there's one thing, Hollywood is never short of, it most definitely is the ever-lasting grace of these beauties.
These women from Hollywood has been crowned by the popular vote to be the most beautiful women in Hollywood 2021. With their sheer talent and undeniable gorgeousness, they have ruled the hearts of the people who continue to celebrate their beauty.
So, check out the list below to find out the most beautiful women in Hollywood 2021 (in no particular order):
1. Alexandra Anna Daddario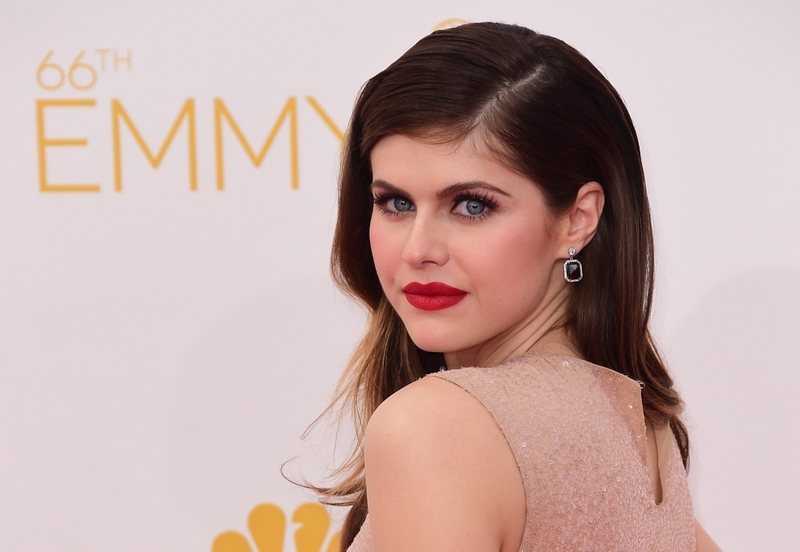 Alexandra Anna Daddario, most famous for her role in the Percy Jackson series as Annabeth Chase has gained a lot of recognition for her dreamy eyes and flawless grace.
The 34-years-old Hollywood actress was born in New York and did her first debuted in the Hollywood Film Industry at the age of 16. She was also seen in other famous movies such as, Baywatch and San Andreas.
2. Ariel Winter
Another lovely of the industry who made it to the list of the most beautiful women in Hollywood 2021 is Ariel Winter Workman. Better known as Ariel Winter, she is a Hollywood actress, model and social media personality.
Born in Los Angeles, California, the actress is 23 years old. Her acting career began in 2005 and since then she is been charming people with her beauty.
Ariel Winter was seen in various famous movies such as, Opposite Day, The Chaperone, Fred 2, Speed Racer, etc.
3. Emma Roberts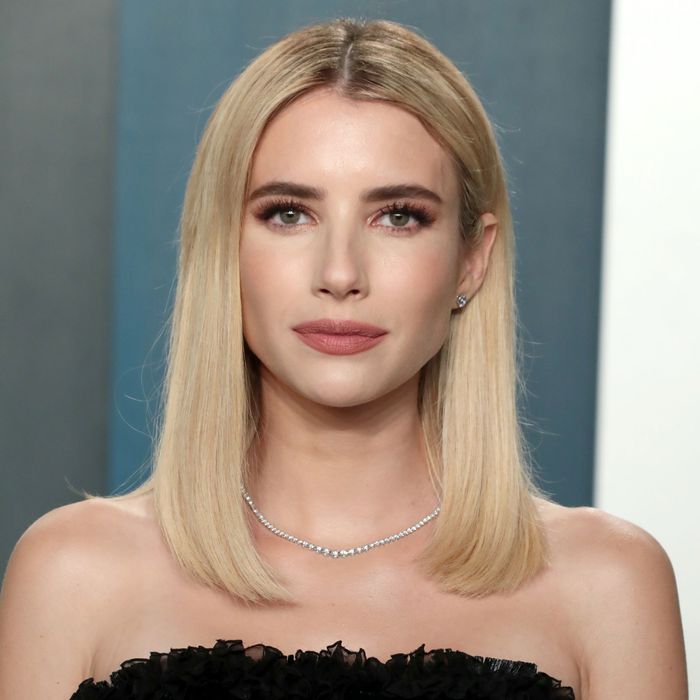 Emma Roberts, the niece of famous Hollywood Actress, Julia Roberts, has also created quite a stardom for herself. The American actress and singer is 30 years old and has been featured in many famous movies.
She is popular for her role in Nancy Drew, Nerve, Unfabulous, Lymelife, etc. Like other Hollywood ladies on the list, she has also charmed the audience with her beauty and continues to be an idol for people because of her talents.
4. Chloë Grace Moretz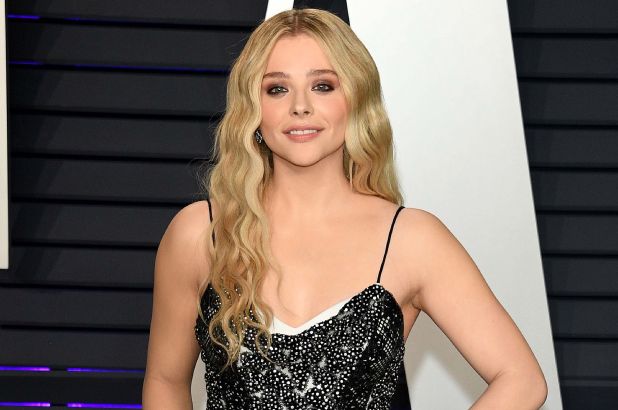 Chloë Grace Moretz is an award-winning Hollywood actress with numerous famous films on her name. Like her name, she also carries grace with her appearance and has impressed her fans with her never-ending beauty.
The 24-year-old actress made her first debut in the Hollywood Industry at the age of six and since then she has been unstoppable. Chloë Grace Moretz was seen in the drama series, The Desperate Housewives, Horror, The Poker House, Diary of a Wimpy Kid, 500 Days of Summer, etc.
5. Margot Robbie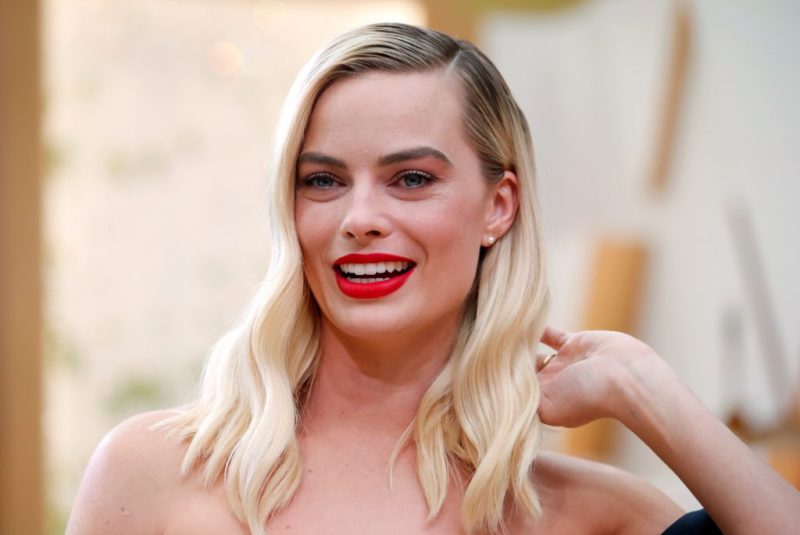 The actor belonging to Australia is another addition to the list of the most beautiful women in Hollywood 2021. Margot Robbie is 30 years old and was born in Queensland, Australia. She has won many awards for her role in various movies in the Hollywood film industry such as the People's Choice Award, New York Film Critics Award, Hollywood Film Awards, etc.
She was featured in the list of Top 100 Persuasive People in the world by Times Magazine. The actor and filmmaker is most famous for her role in "The Legend of the Tarzan" and "Bourbon Tango Foxtrot" which were blockbuster hits.
6. Gal Gadot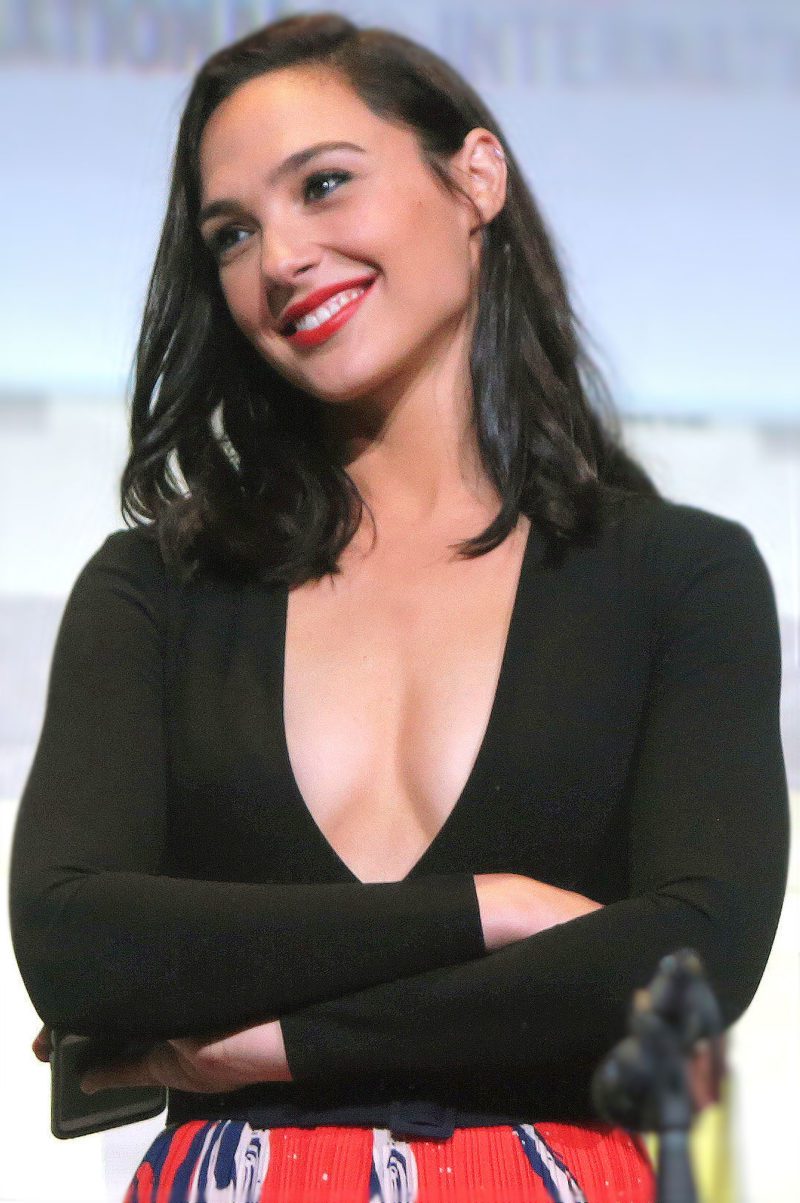 Gal Gadot, the first actress in the Hollywood film industry to be the lead star in the successful superhero movie, has never failed to astonish us with her jaw-dropping looks. Her stunning sense of humor is what makes her even more attractive to the public.
Born in Israel, the actress is currently 35 years old. She has bagged so many wonderful movies with her talent that gained her the recognition that she has today. Her one of the most famous movies are, Wonder Woman, Batman vs Superman, Fast and Furious, etc.
With her acting talent, witty personality, and undeniable beauty, she proved to all of us that she is really a wonder woman.
7. Scarlette Johansson
World's Highest-grossing Actress since 2018, Scarlette Johansson has been the awaited entry in the list of the Most Beautiful Women in Hollywood 2021. Made of such sheer talent and beauty, the actress has ruled many hearts.
In her endless list of hit movies in Hollywood, Marvel's Endgame remains at the top. It would be wrong to say that the actress rose to fame after featuring in Marvel movies because she was already popular because of her acting skills and movies, but Marvel has definitely been a valuable addition to the list that made her reach more hearts.
She is 36 years old and had been married twice, first to Ryan Reynolds and then to Romain Dauriac. She also has a daughter from her second marriage.
8. Rachel McAdams
Rachel McAdams, the lovely actress who can charm anyone with her beauty is a precious gem of Hollywood. The 42 years old Canadian Actress started acting when she was just 13.
She was seen in various hit movies that made her become one of the most popular actresses of Hollywood. With her stunning acting skills, she won everybody's heart with movies like Mean Girls, The Notebook, Sherlock Holmes 3, etc.
She is married to Jamie Linden since 2016 and they also have a child together.
9. Emma Stone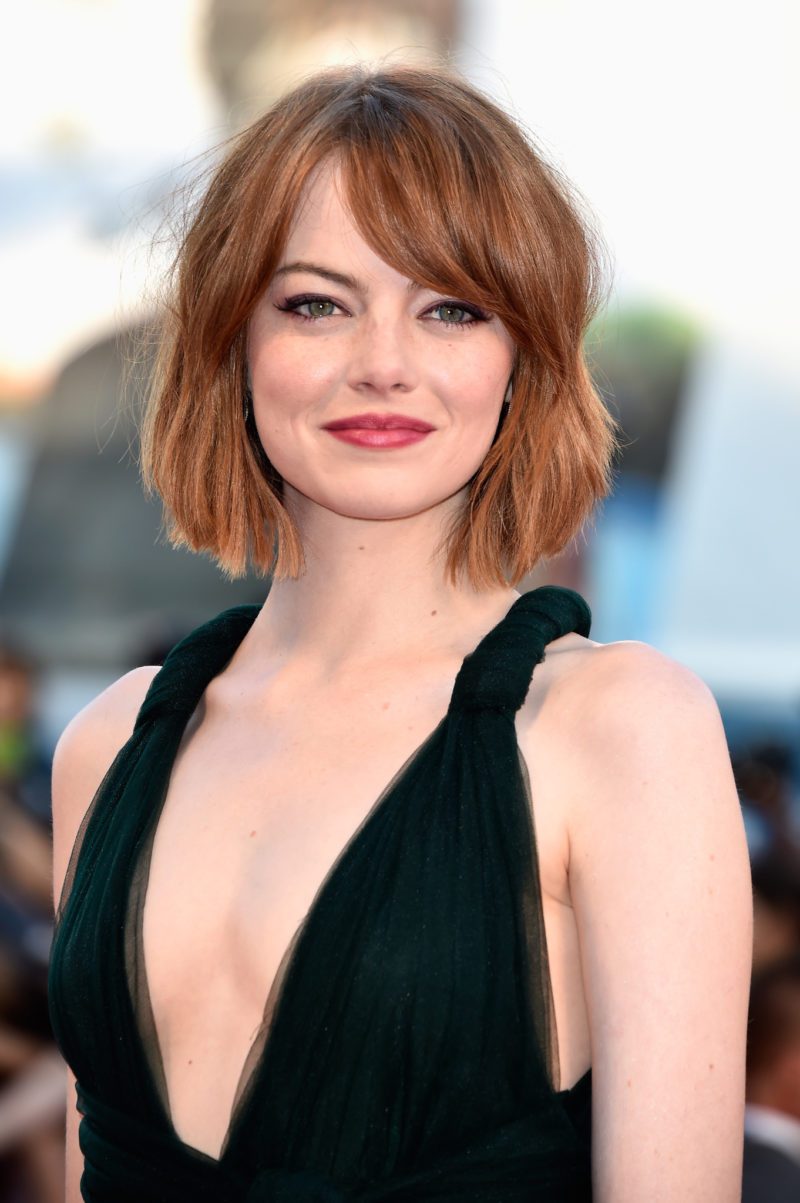 Emma Stone rose to fame after being featured in The Amazing Spiderman in 2012 and since then she has been unstoppable. With her charming personality and witty humor, she never failed to impress her audience and her stunning beauty has always been a cherry on top.
The 32-year-old actress has won several awards such as, Best Supporting Actress Academy Award, Academy Award for Best Actress.
Emma Stone also has some Hollywood blockbusters to her name, such as, La La Land, The Amazing Spiderman, Zombieland, Crazy Stupid Love, etc.
10. Blake Lively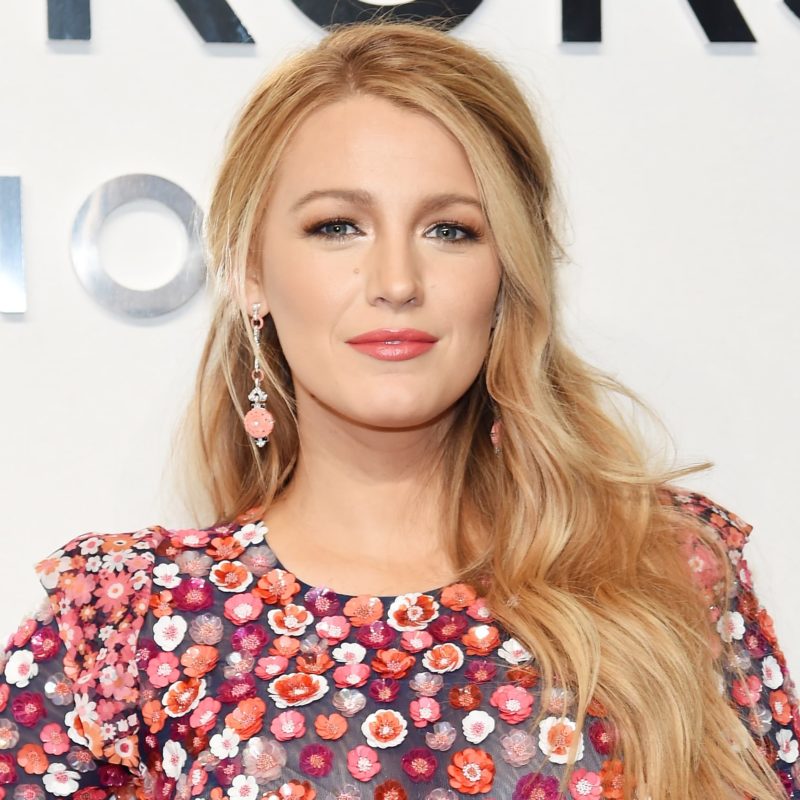 The 33 years old Hollywood actress Blake Lively who was born in Los Angeles is another definition of beauty in this list of the most beautiful women in Hollywood 2021. Blake Lively is currently married to Ryan Reynolds, and they have three children together.
Blake Lively is seen in many movies and shows in her career but "Gossip Girl" was the one that got her most of her fame. Her performance in the series was much applauded.
11. Emma Watson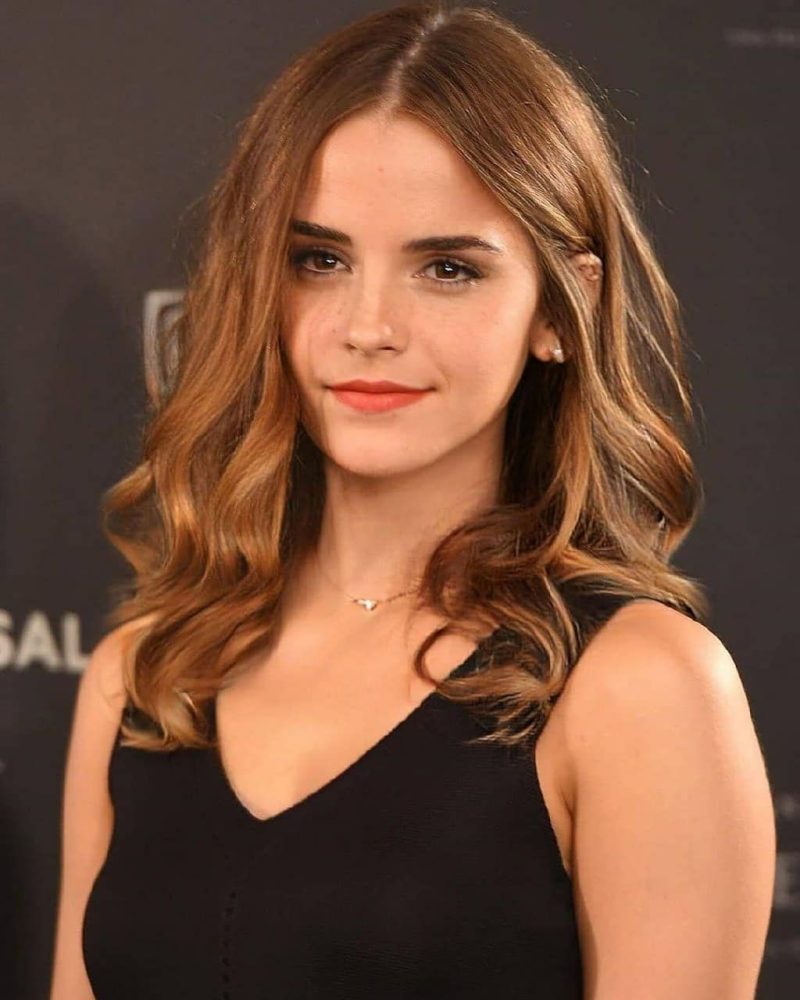 Emma Watson, the stunning actress who is much loved by people, is 30 years old and was born in Paris, France. She has given numerous hits in her career that we continue to cherish even now.
The beloved Harry Potter star gained her fame from working in the film series and continued to win people's hearts with her sheer talent.
Emma Watson was starred in movies like the Harry Potter series, Beauty and the Beast, Little Women, Perks of Being A Wallflower, etc.
12. Natalie Portman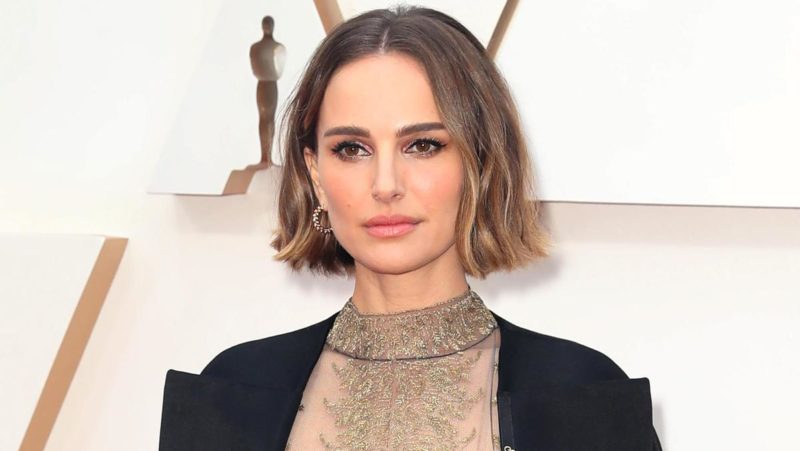 Natalie Portman is the beauty-with-brains, and that's what earned her the place in the list of most beautiful women in Hollywood 2021. She is one of the rare celebrities to get a degree from Harvard University.
She is an Israeli-born actress who has also worked as a producer and a filmmaker. Natalie Portman has been starred in various successful movies that proved to be good for her career and established her as a versatile actress.
She was seen in movies like V for Vendetta, No Strings Attached, Black Swan, Thor, Star Wars, and such.
Read More: 13 Celebrities With Their Dogs Who Love Their Furry Friends As Much As We Do
Parting-words
So above we have discussed the 12 most beautiful women in Hollywood 2021. Now as we have mentioned earlier, beauty is just a perspective that changes with the person watching it. So maybe according to you some other actress or actresses may be the most beautiful ones, but the ones mentioned in the list won this place by a popular vote.
But you can let us know in the comment section about who you think is the most beautiful women in Hollywood 2021. You can also leave any feedback or suggestion that you may have.