The transformation of child actors over the years is certainly surprising. Whether they chose to continue their career in the acting industry or decide to do something else, it is always a revelation to see what these child actors have been up to. While some child actors have changed beyond recognition, others look exactly the same.
Change is certainly a part of life, we may not realize it when it's happening one day at a time, but when we suddenly look back at the years, we are faced with an eerie feeling that makes us realize how much things have changed over the years.
With the same spirit, we are here presenting some of the most shocking transformations of child actors over the years in the acting industry.
1. Macaulay Culkin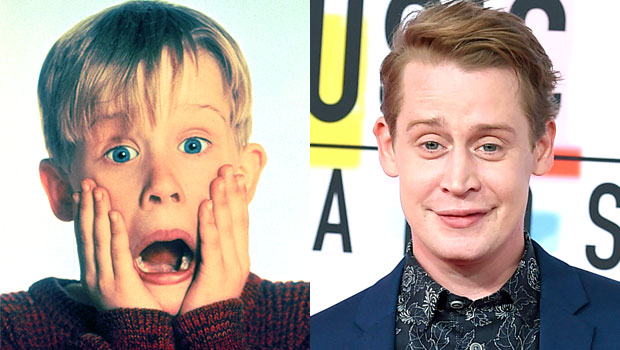 Macaulay Culkin ruled the acting industry as a child actor for years. He played every other famous child character in the 90s and established a name for himself in Hollywood. Culkin was undoubtedly one of the most beloved child actors of his time and but due to the breakup of his parents, he left the industry and later was also spotted engaging in drugs.
It was certainly sad to see the life of such a brilliant actor take a terrible turn. Today he may not be in the acting field anymore but he is surely missed for the gems he has provided us in his childhood.
2. Lindsay Lohan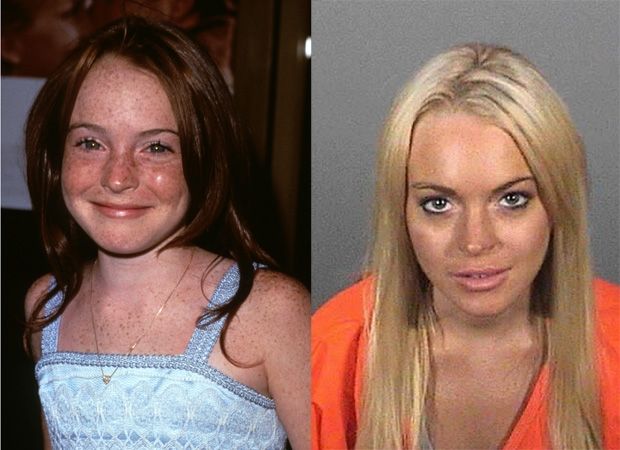 Lindsay Lohan is another child actor whose life took a miserable turn as soon as she stepped into adulthood. She was always considered a natural beauty and after being a part of legendary movies such as Mean Girls and The Parent Trap, she set quite a name for herself in the industry.
After growing up in front of the public's eye, she sort of disappeared for a while. Then we also heard the news of her arrests, drug addiction, misbehavior, plastic surgeries going wrong, many times. All these incidents surely made her a case long gone but she is soon going to make a comeback in the industry.
3. Miley Cyrus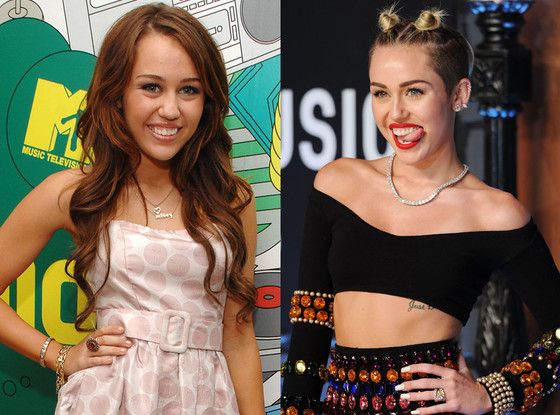 Miley Cyrus was among the Disney child actors who have gained an insane amount of popularity over the years and completely transformed herself from the girl next door to the savage bold rebel after going through a rebellious phase. Her transformation nearly shocked the entire generation who used to be her fan during her Hannah Montana years. Her involvement with drugs, insane behavior, and beyond weird clothing, surely turned a lot of heads but now it seems like she has finally calmed down and has been acting maturely.
She was also involved with Liam Hemsworth before her rebellious stage but due to her shocking behavior, they had to part ways. They also tried to give it another go and got married after their breakup but that doesn't seem to last as well. Nevertheless, nowadays it looks like she is finally coming around.
4. Emma Watson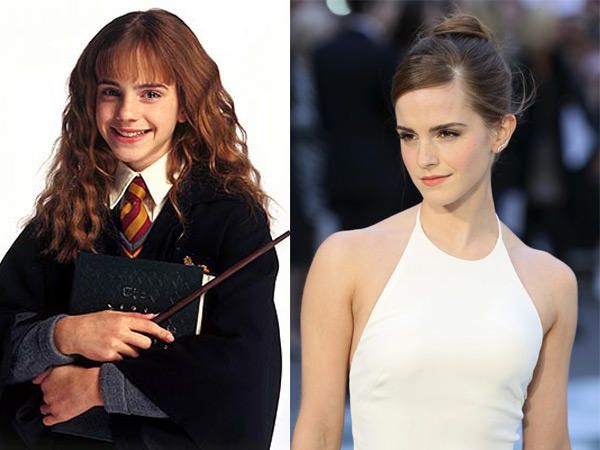 Emma Watson is among the few child actors who lived up to everybody's expectations and haven't turned her life into a sad story. She gained recognition through Harry Potter movies by playing the character of Hermoine. She may not have gone through a rebellious phase but that doesn't mean her transformation was not surprising.
Emma Watson is now a fashionista with a degree from Ivy League School and along with that, she is also an inspirational personality and a vocal feminist. It was certainly a treat to watch her in the Harry Potter series but as she is all grown up now, young girls look up to her and aspire to be like her one day.
5. Ariel Winter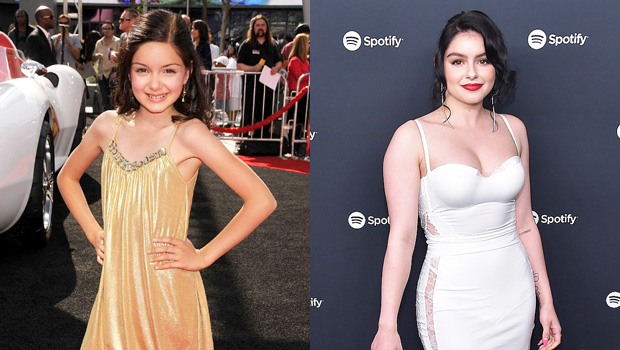 Ariel Winter has gone through a shocking transformation since she first began acting. We have seen her grow up in front of the camera after starring in Modern Family. At the age of just 11 years old, she played the role of Alex Dunphy. As we witnessed her going from one phase of her life to another, she transformed from a child star to a beautiful woman.
She may have started her career as a child actor but today she is an elegant beauty who is well-spoken, mature, and a really inspiring personality to look up to. She is among the few child actors who have shaped their careers to bring something amazing out of them.
6. Demi Lovato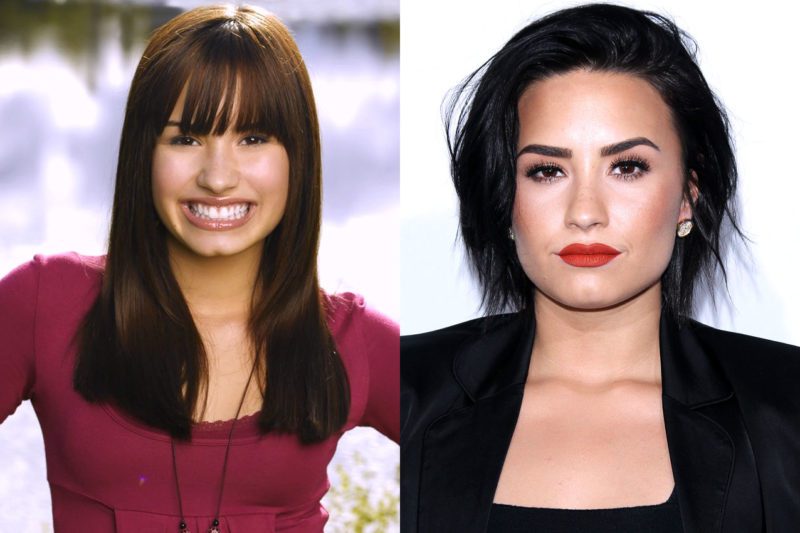 90s kids might remember Demi Lovato from her days on Barney and Friends. As a 10-year-old, she made her way into everybody's heart as an adorable And sweet child. After that, she slowly transformed into a Disney star and gained millions of young fans with roles in Sonny with a Chance, Camp Rock, and As the Bell Rings.
Her transformation into a beautiful lady has changed a lot about her personality, looks, and style. However, unfortunately, the star had to struggle with various mental disorders as she fell into depression. Along with it, she also struggled with eating disorders and showed self-harming tendencies. As a result, she had to enter rehab at the age of 18.
7. Drew Barrymore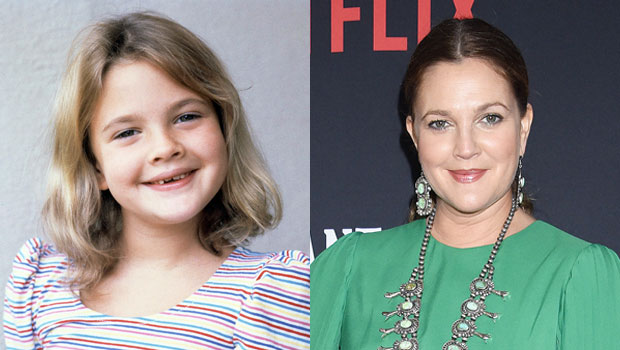 Next on the list of child actors who have undergone a massive transformation is Drew Barrymore. Drew Barrymore actually got more famous as she transformed from a child actor to a woman. She certainly received the epitome of her sweetness and innocence when she was starred in E.T. the Extra-Terrestrial. However, her story took a bit of a tragic turn when she went through a rebellious period and also struggled with substance abuse.
After that, she went to rehab and worked on herself. Later she made a comeback in the movie industry and starred in iconic movies like The Wedding Singer, Never Been Kissed, and Boys on the Side. It is great to see her new avatar as she is now transformed into an elegant lady.
8. Abigail Breslin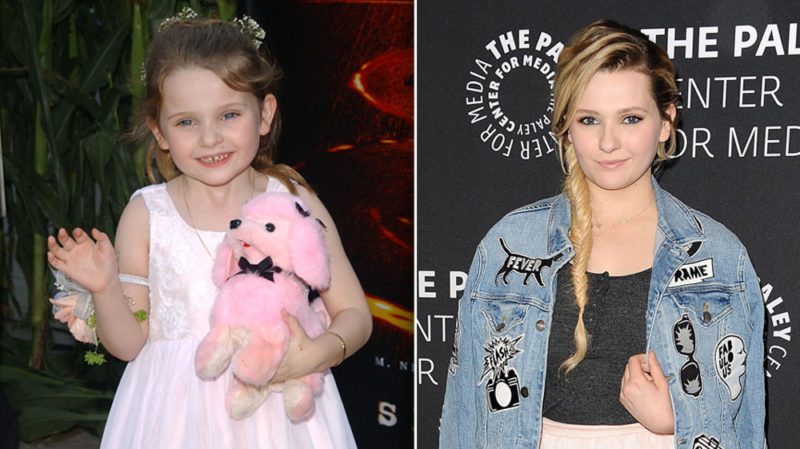 Abigail Breslin made her way into everybody's hearts as a cute little girl from Little Miss Sunshine. What we used to remember as a dorky kid is now transformed into a real hottie. Not only her looks but her whole personality has undergone a huge transformation and she is barely recognizable now. It is quite different to see her in makeup with a mature wardrobe nowadays.
Now that she has established herself as a bonafide beauty in the industry, she is receiving more grown-up roles. She recently played the lead role in the horror-comedy anthology series, Scream Queens.
9. Jonathan Lipnicki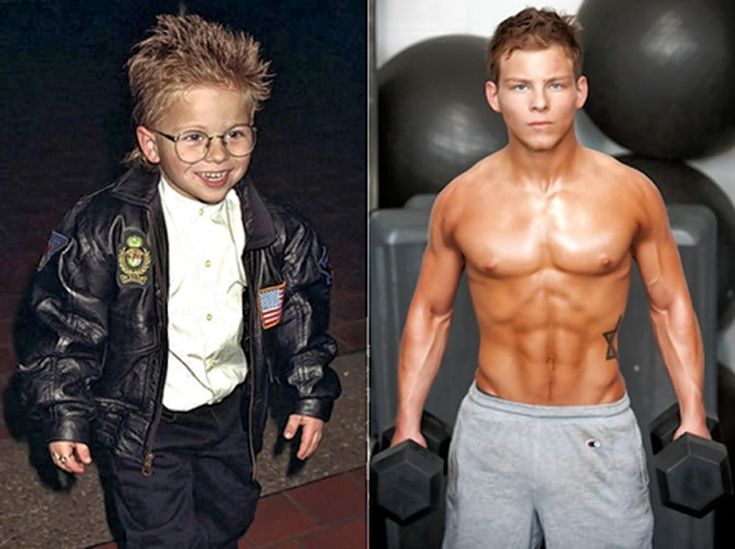 That adorable little kid with cute glasses who stole everybody's hearts with his cuteness in Jerry Maguire is Jonathan Lipnicki. After his massive transformation, it is quite hard to recognize him. He has certainly shocked his fan base by building a ton of muscles by practicing Jiu-Jitsu and Kickboxing.
Jonathan is still a part of the Hollywood film industry but we hardly get to see him in any major films. In 2017, he was a part of an independent film The Lake.
10. Ryan Gosling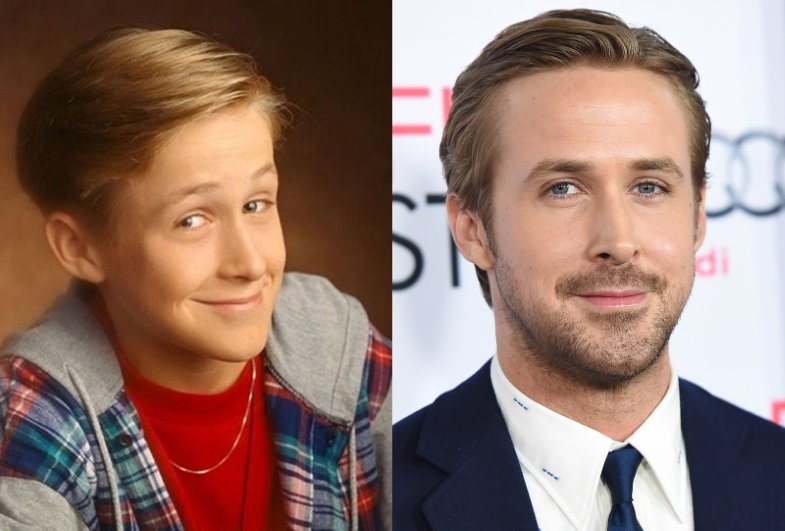 This may come as a surprise to a few of you but the handsome hunk who makes girls drool in today's time was also a child actor in his early years. He started his career from a Canadian teen comedy, Breaker High and as all the child actors on the list, he was a kind of dorky. Later he was also starred in Who's Afraid of teh Dark?
Today it is kind of hard to believe that, such a cute dorky child actor that we used to see on Canadian television programs has grown up to be one of the A-listers of the Hollywood movie industry. Thanks to The Notebook as that movie gave us the perspective to see him in a new light and as a romantic stud.
Read More: 10 Hollywood Celebs Who Look Stunning Even After 40
Final Thoughts
These were all the child actors on the list who have undergone a shocking transformation since they first stepped into the industry. It is quite a treat to see how the lives of these great child actors have turned out and what they have been up to. Some of these stars have grown up to set an example for the upcoming generation while others have chosen the other way.
Let us know in the comment section which of these child actors is your favorite. You can also let us know your honest opinions on the topic or any other questions that you may have.