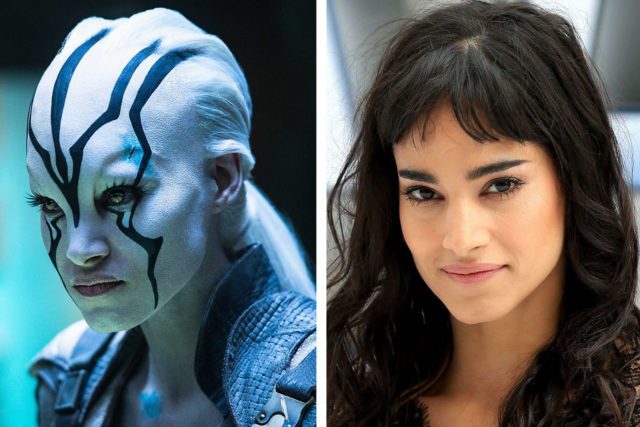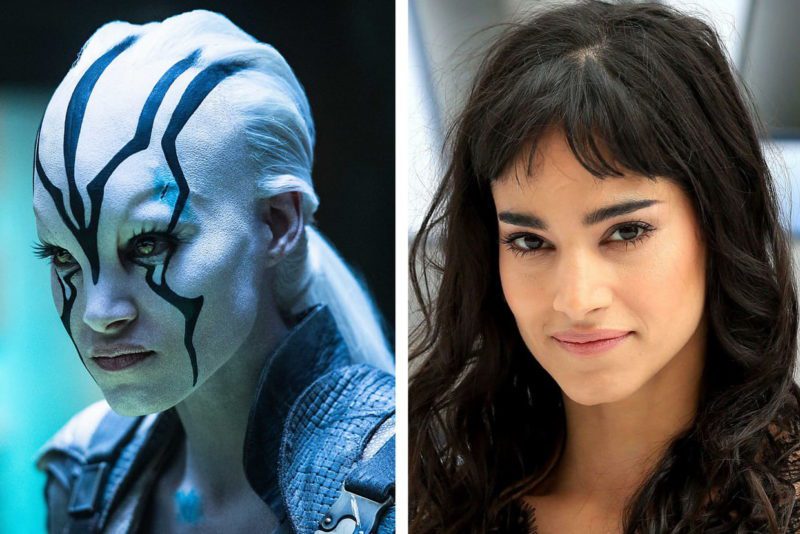 In movies, heavy prosthetics and makeup is used to transform an actor into a completely different character. Some celebrities lose or gain weight, while a few others dye or shave their heads. Makeup artists spend hours transforming these celebrities into someone else.
Since the actors have to look convincing so that the audience is intrigued, we often miss out on the fact that these characters are non-existent in real life. Many such transformations have left us stunned. Here are 12 Hollywood celebrities who were behind some iconic characters.
these transformations are quite impressive, Check it out.
1. Rebecca Romijn as Mystique In X-Men films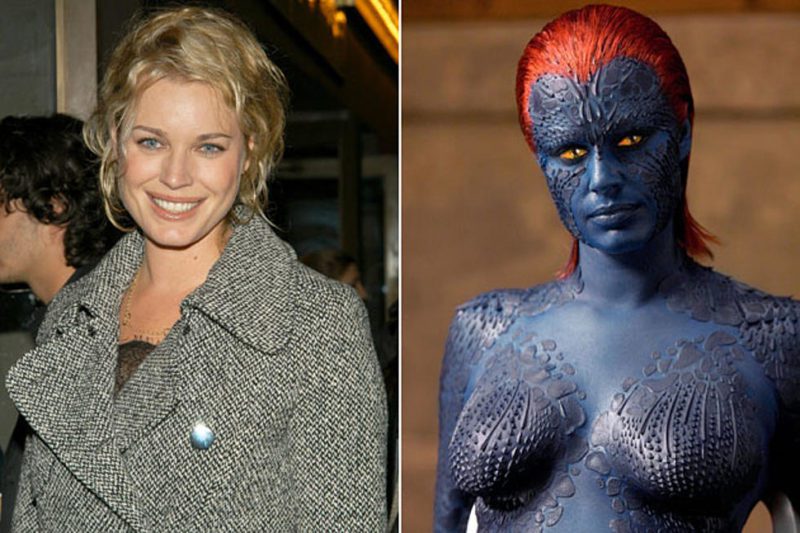 Fans had fallen in love with Rebecca Romijn's character as Mystique in X-Men movies. Thanks to all the makeup that helped her look so outstanding. She was in denial as she was nude underneath the makeup. Her character though is still remembered. She had to go for a 9-hour makeup schedule to have her body covered with prosthetics and makeup and it was at least 60% of the character. Hence, she was completely unrecognisable for the role.
2. Naomie Harris as Tia Dalma in Pirates of the Caribbean films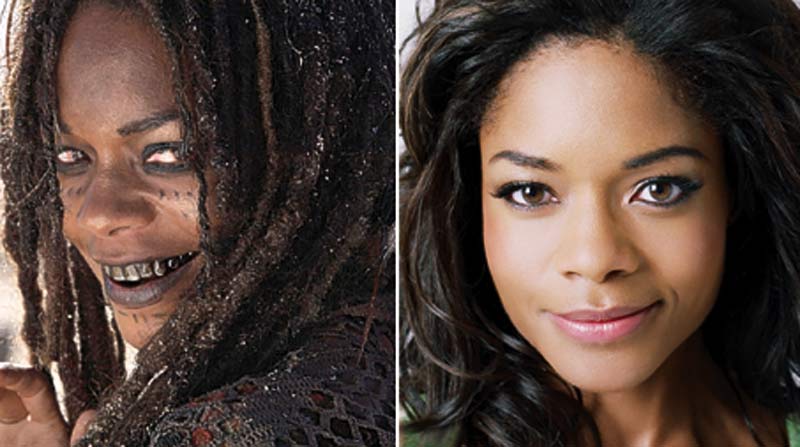 Who can forget the voodoo-practising Tia Dalma. She played an incredible role in the movie. However, no one could tell that the character was essayed by Naomie Harris. Her makeup in the movie made her unidentifiable. Even then, her role instantly struck a chord with the audience.
Tia Dalma's role in the movie was of a natural witch but her character was totally different from the actor.
 3. Cara Delevingne as Enchantress In Suicide Squad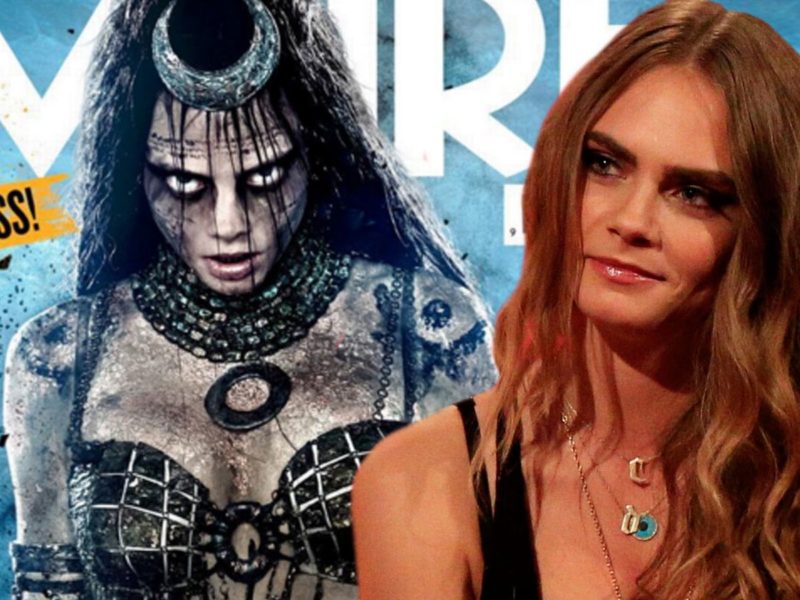 One has to go to great lengths to turn into a different character. The makeup artists and costume designers are responsible for making the magic happen. Cara played the role of an antagonist in the movie Suicide Squad. To be in her character, she walked naked through the woods near her real home and became a part of nature to get into the skin of the character. Even though this sounds insane, it worked out well for the actress.
4. Karen Gillan As Nebula In Guardians of the Galaxy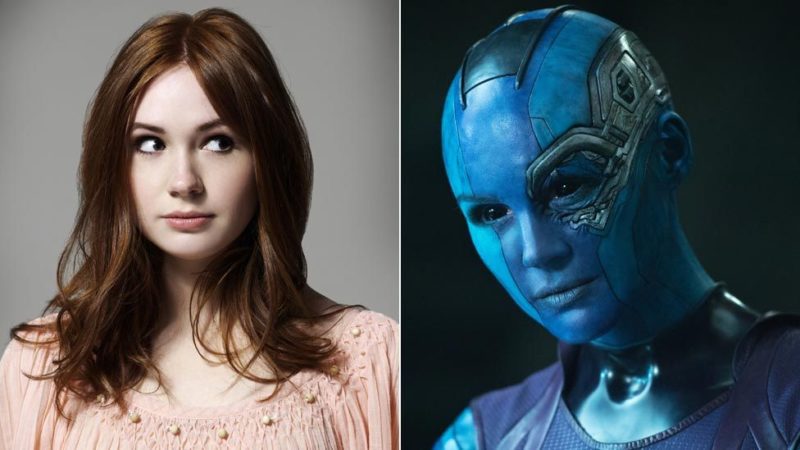 The movie Guardians of the Galaxy had many stars who transformed themselves into characters that left us speechless. However, one personality whose makeup and prosthetics stood out was Karen Gillan who played the role of Nebula. The makeup effects in all the seriousness was hard to achieve. For this role, the actress had to shave her head and artists had to spend hours to get the perfect look. Another interesting thing is no CGI was used to make her look like the movie character of Nebula and it was all makeup done by the professionals.
5. Aymeline Valade As Emperor Haban Limaï In Valerian and the City of a Thousand Planets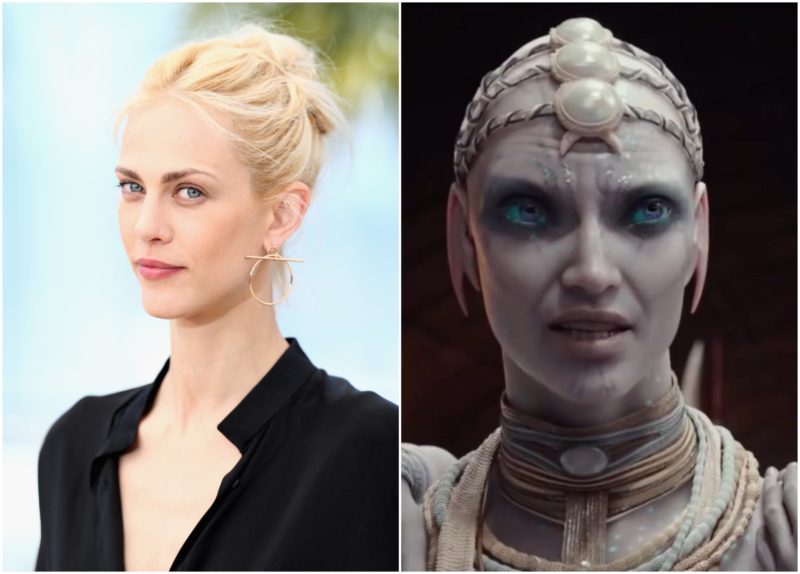 Aymeline Valade, a French model had appeared in the film Valerian and the City of a Thousand Planets. However, it was her makeup that transitioned her into someone we couldn't recognise at all. Her sophisticated appearance in real life was completely disguised. Her role was a part of the alien race and the makeup worked out pretty well for her, to show from such an amazing planet.
6. John Rhys-Davies As Gimli In The Lord of the Rings films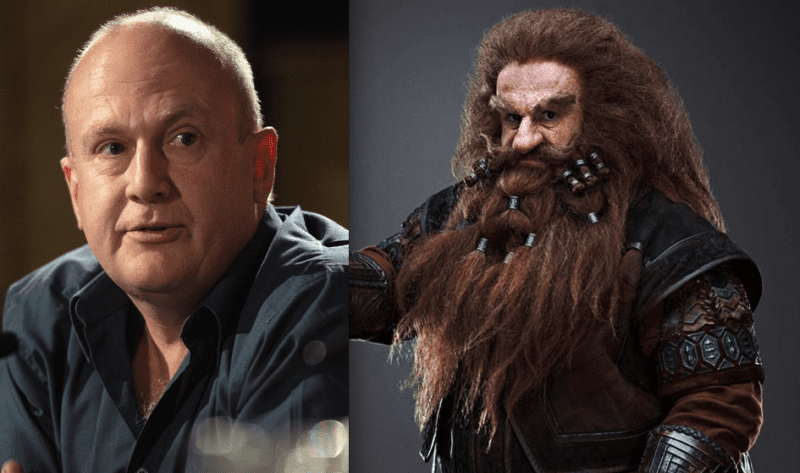 A male character looks different with and without the beard. Hence, when John Rhys Davies played the role of Gimli in The Lord Of The Rings we couldn't help but notice his long grown, dyed beard. It was also the impeccable character played by him that made us forget John in real life. With brilliant acting chops and charisma, John turned into Gimli and it instantly hit the right nerve.
7. Sofia Boutella As Jaylah In Star Trek: Beyond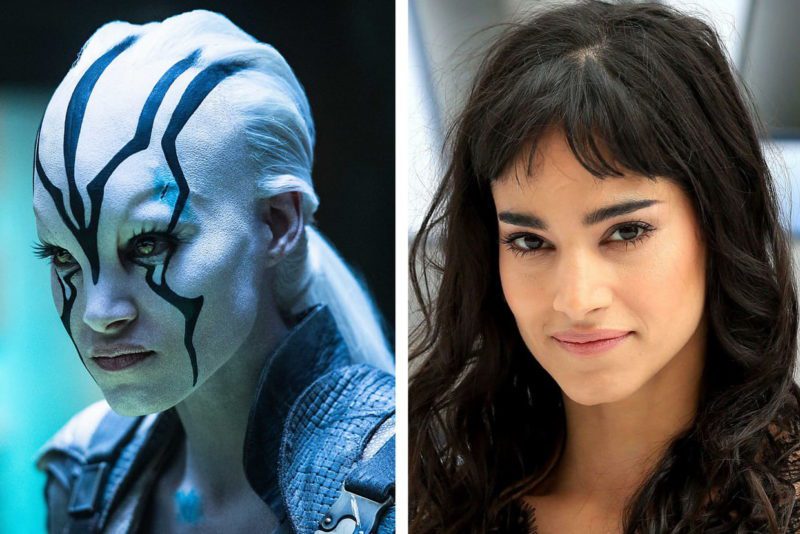 Sofia Boutella's real appearance is quite simple and pretty. We were unable to recognise the French actress though with her wide eyes, white hair and no brows as she played the role of Jaylah. For this particular movie, she played a completely different role from the ones we know her from.
8. Heath Ledger As Joker In The Dark Knight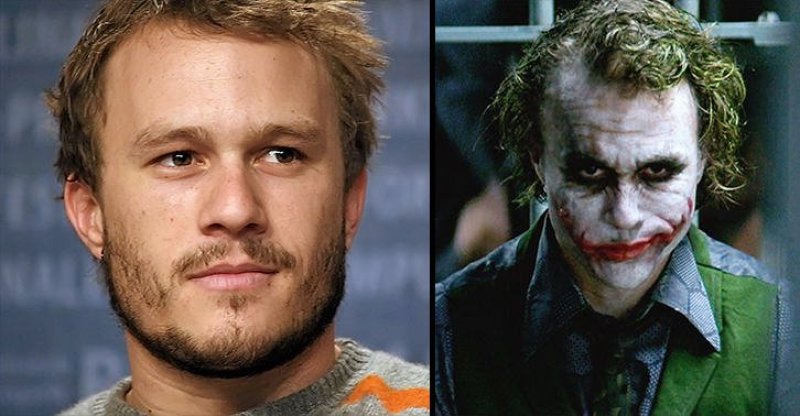 Heath Ledger played one of the most important roles and gave a memorable performance when he played the role of Joker in The Dark Knight. Ledger was a huge part of turning himself into a joker as he has involved in the makeup himself without assistance.
In fact, his makeup was so on point that it took less than an hour for him to get into the skin of the character. He also said that he felt like he wasn't wearing any makeup.
Heath didn't just essay the role of a joker. He in fact acted like one and a lot of credit goes to the makeup professionals. If you notice, Heath's character would often lick his lips. That was to prevent any makeup from coming off.
9. Warwick Davis As Griphook In Harry Potter films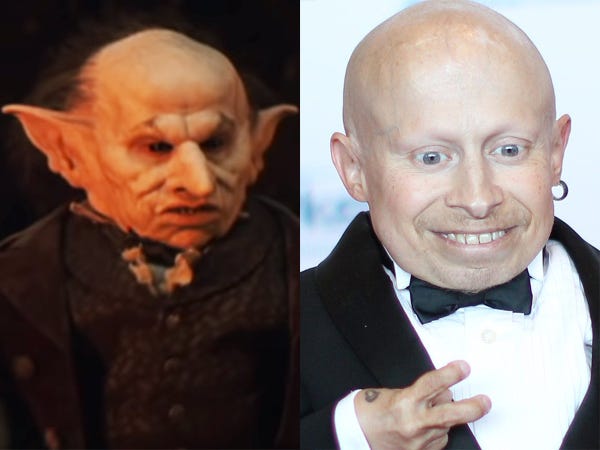 A lot of goblin masks were used during the Harry Potter films. Warwick Davis looked unrecognisable in his role as Goblin Griphook in the Harry Potter movies. His makeup had several layers to it with several pieces. The application of his makeup took almost 2.5 hours to 4 hours. He would start his schedule at 4 AM.
10. Jacob Tremblay As Auggie In Wonder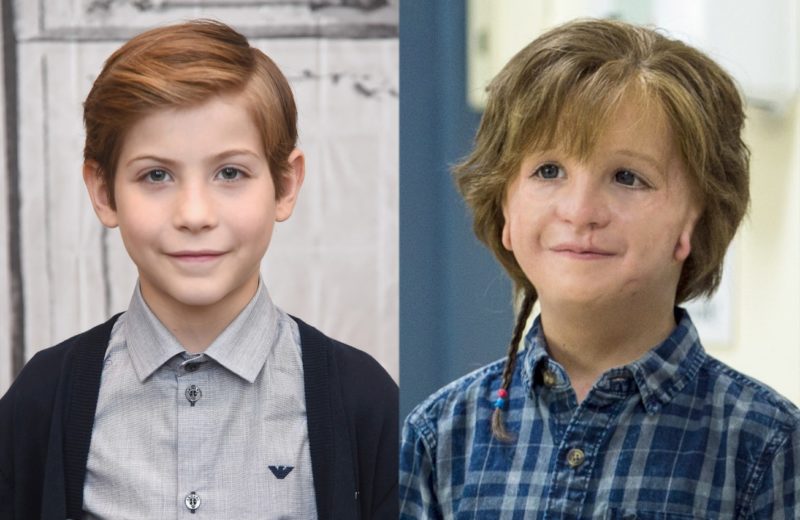 Auggie suffers from Treacher Collins syndrome in the movie Wonder. However, the face behind him is Jacob Tremblay is unbelievable. There's a sudden change in his face and behind an unrecognisable smile is actually Jacob in real life. To get into the skin of the character, Jacob visited kids who suffered from the syndrome with his family. He would spend an hour during the shoot with the makeup artists. Hence his performance was one of the most memorable ones.
11. Charlize Theron As Imperator Furiosa In Mad Max: Fury Road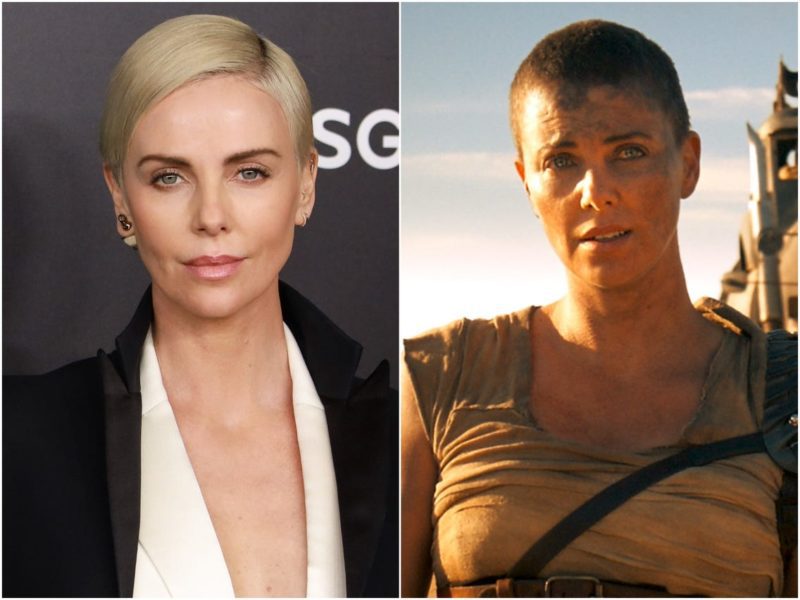 Charlize had shaved head and dirty clothes in the movie, Mad Max Fury Road. She looked completely unrecognisable due to her role as Imperator Furiosa. The actress also had a new arm made by the professionals, CGI. She was absolutely brilliant as she portrayed a new character in the film.
12. Michael J. Fox As Marlene McFly In Back to The Future: Part II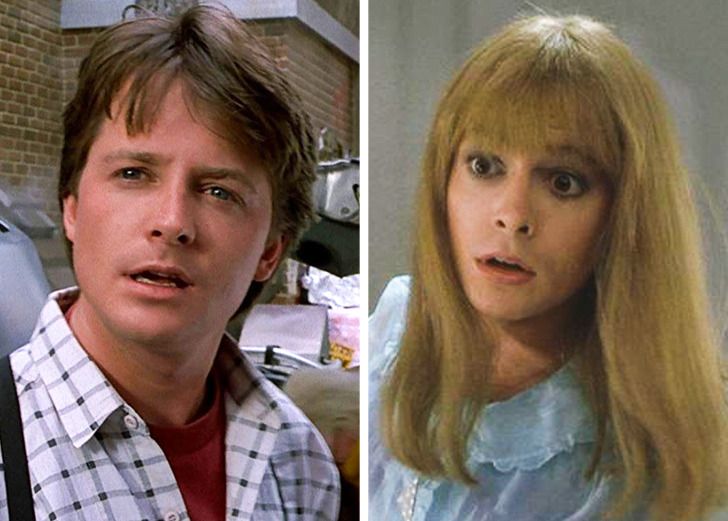 Back to The Future is one of the most beloved franchises that we have witnessed. The movie is about the adventures of Marty Mcfly and Doc Brown as they go on a journey to the future from the past. To essay, the role of Fox's future, his character Marty, is a woman in the movie. The role has a wig and a dress and he plays the future daughter. Now we know why the character looked weird yet so good.
Read More:10 Most Shocking Transformation of Child Actors in the Hollywood Industry
Conclusion:
These are some celebrities who looked stunning and absolutely unrecognisable, away from their real sense. Tell us whose transformation did you like the best in the comments below.