The Hollywood industry is filled with gorgeous faces and stunning celebs who never fail to amaze us with their good looks. As much as we like to be smitten with these hot celebs, their lesser-known equally good-looking celebrity siblings can totally blow your mind.
Below we have created a list of all the good-looking celebrity siblings who look as attractive as their famous siblings.
1. Liam Hemsworth and Chris Hemsworth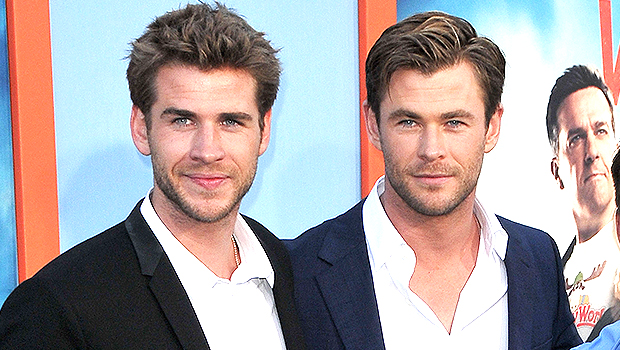 The Hemsworth brothers are definitely one of the most handsome sibling duos in the industry. The two hunks from Australia have taken the American industry by storm with their good looks and deep eyes. In their constant battle to outshine each other, we are still not sure who won it.
Chris Hemsworth is a well-known actor in the Hollywood industry born in 1983. He plays the famous character of Thor in Marvel Cinematic Universe movies. Chris rose to fame playing the role of Kim Hyde in Australian television series. His younger brother, Liam Hemsworth, born in 1990 also shares his good looks and dreamy eyes. He is also a part of Hollywood and get featured in various movies.
2. Emma Watson and Alex Watson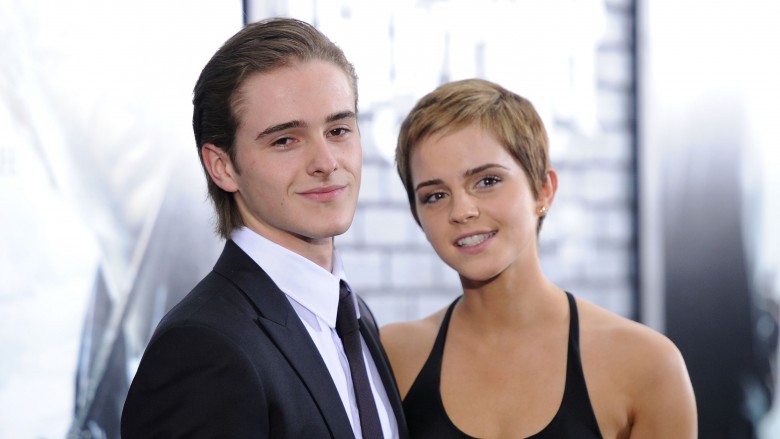 The Harry-Potter fame Emma Watson is a British actress-activist and model. Born in Paris, she rose to fame after playing the character of Hermione Granger. After that, she did a bunch of films and made her mark in the film industry with her unmatched talent and breathtaking beauty.
Speaking of her beauty, her brother, Alex Watson who is younger than her is also very good-looking and shares her good looks. He was also an extra on the set of Harry Potter and everybody used to know him as the cute brother of Emma Watson. The sibling duo was also featured in an ad for Burberry Fashion.
3. Rihanna and Rajad Fenty
The legendary singer, Rihanna has always made us speechless with her beauty. But if you think she is beautiful then you must look at her brother. Apart from being a singer, she is also a songwriter and an actress. The talented young singer has won numerous awards and recognition for her singing.
Her hot younger brother also remains part of the headlines from time to time. Rajad Fenty who is a Twitter regular is like a son to her as she has mentioned several times. They have crazy resembles among themselves and when you look at the pictures it will certainly make you look twice.
4. Taylor Swift and Austin Swift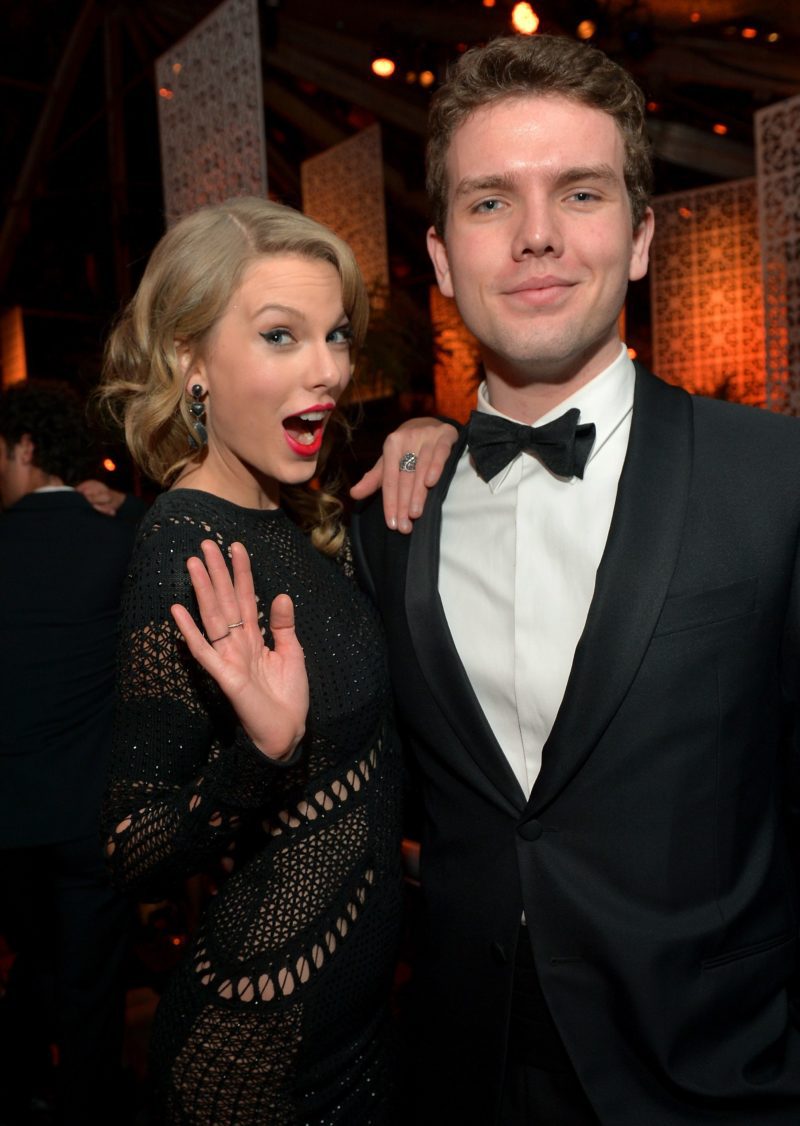 It is hard to not mention Taylor Swift's brother when we are talking about good-looking celebrity siblings. The famous American singer who is known in the whole world for her music and incredible songs is a favorite singer of many around the world. She started her career when she was 14 and has been unstoppable since then.
Her younger brother, Austin Swift is such a cutie and is absolutely loyal to his sister. By profession, he is a photographer and was also into acting when he was studying at Notre Dame.
5. Scarlett Johansson and Hunter Johansson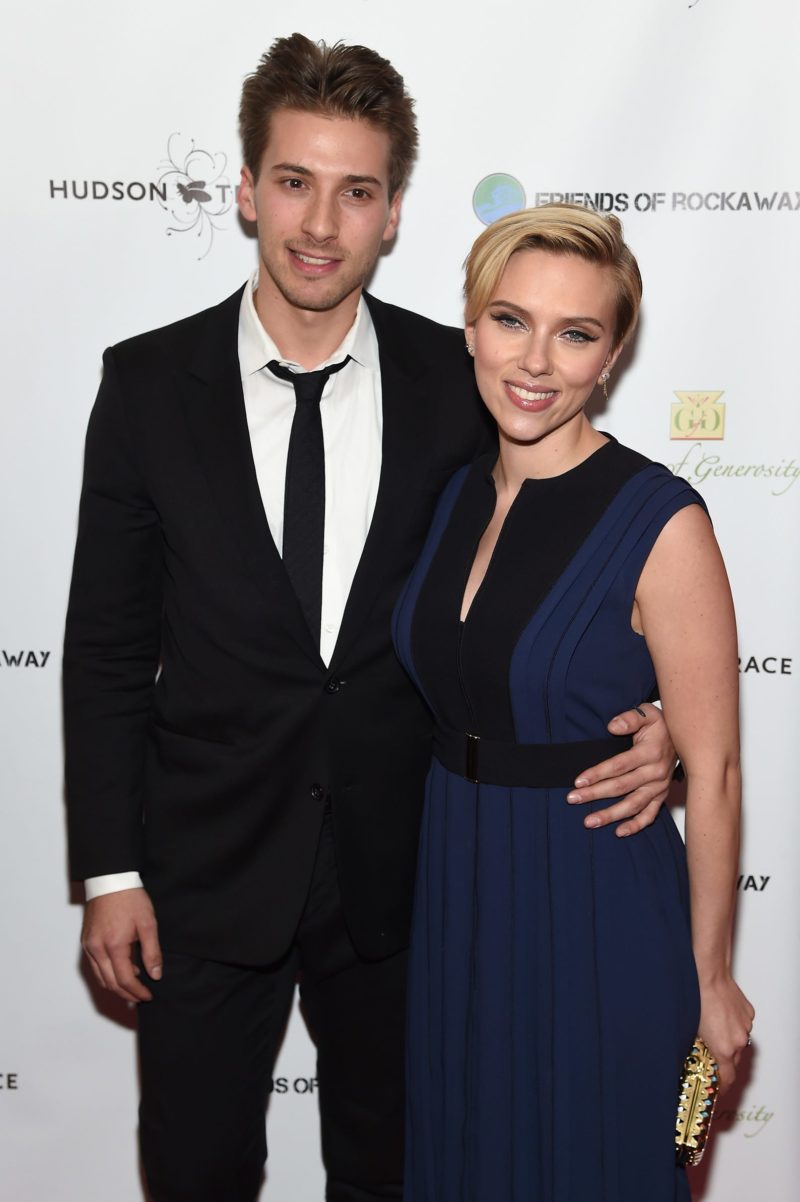 Scarlett Johansson, the amazing actress in the Hollywood industry is also a singer, She was born in 1984 and is considered a sex symbol in Hollywood. She is widely famous for her role as a black widow in Marvel movies. From the years 2015 to 2016, she was among the highest-paid actresses of the industry and she also made appearances in Forbes Celebrity 100 numerous times.
She has a fraternal twin brother named Hunter who is just as good-looking as Scarlett if not more. Like Scarlett, Hunter also believes in charity and is quite a philanthropist. He used to work for former present Barack Obama's campaign and re-election. Hunter closely follows politics and also has an interest in working for political campaigns.
6.  Sofia Vergara and Sandra Vergara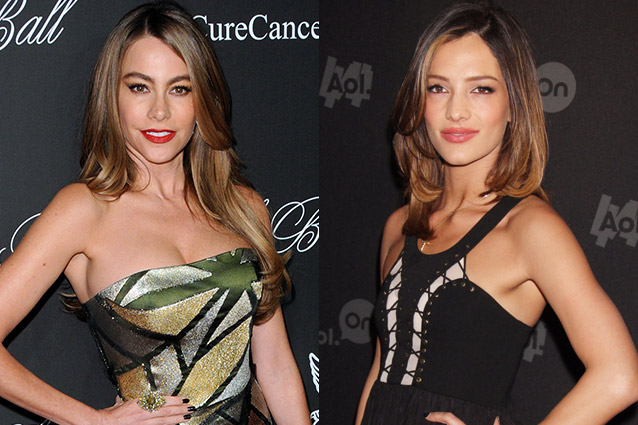 Sofia Vergara, the breathtakingly gorgeous beauty from Columbia is famous for her role as Gloria in the sitcom Modern Family. She also did numerous roles before making big in the Hollywood industry, including hosting shows and making appearances in movies like Meet the Brows, Four Brothers, Madea Goes to Jail, etc. She was ranked 32nd most powerful woman in the world by Forbes. She has received multiple nominations such as Screen Actors Guild Awards, Golden Globes, Primetime Emmy Awards, and such.
She has an adopted sister, Sandra Vergara who gives equal competition to Sofia in beauty. Sandra is a cousin of Sofia, but considering their beauty they look like real sisters. Sandra was born in 1988 and began her career at the age of 24 via modeling. She has also played roles in various movies and has also been a co-host.
7. James Franco and Dave Franco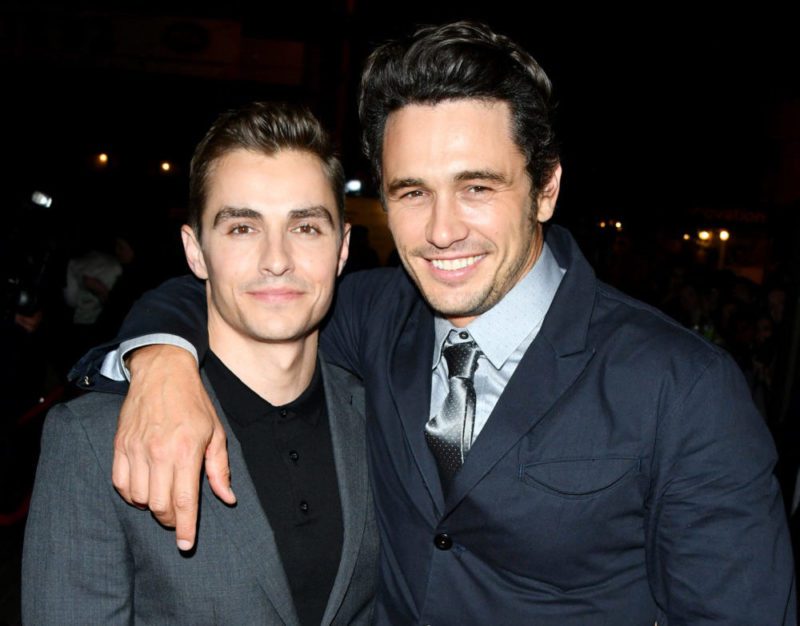 James Edward Franco, the handsome American actor, and filmmaker who is also a college instructor was born in 1978. For his role in 127 hours, he got a nomination for an Academy Award for Best Actor. Apart from this, he also played parts in Pineapple Express, Man Trilogy, Eat Pray Love, Milk, and many other amazing movies.
His younger brother, Dave Franco was born in 1985, and just like his elder brother, Dave Franco also has an incredibly good-looking persona. Dave Franco is also a television and film actor. He started gaining recognition after starring in Scrubs. After this, he has been a part of various films and has a thriving career in the Hollywood industry.
8. Kate Hudson and Oliver Hudson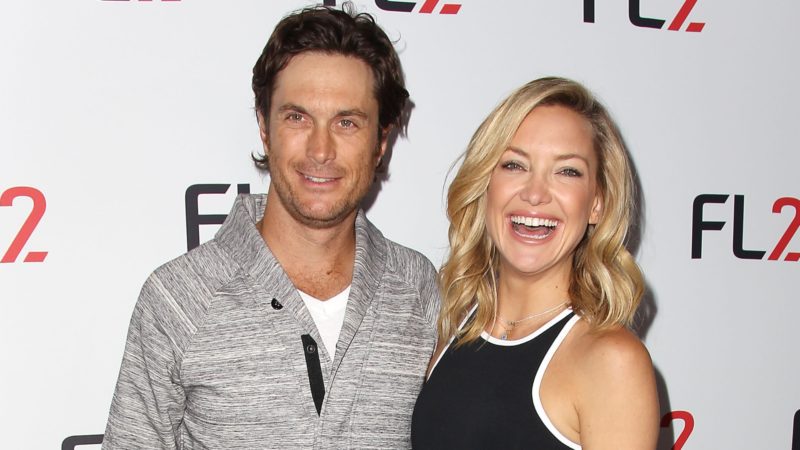 Kate Hudson, the famous actress of Hollywood who is known for her role in many romcoms and legendary movies, was born in 1979. She rose to fame after starring in Almost Famous in 2002. She earned a Golden Globe through this character and was also nominated for an Academy Award for Best Supporting Actress.
Later she went on to play a part in various movies that we know today, such as How to Lose a Guy in 10 Days, Deepwater Horizon, Raising Helen, You, Me and Dupree, etc. Apart from this, she is also a co-founder of Dabletics, which is a fitness brand. Her brother Oliver Rutledge is another entry among good-looking celebrity siblings because of his handsomeness. He is also an actor who is best known for his part in the series Rules of Engagement.
9. Blake Lively and Eric Lively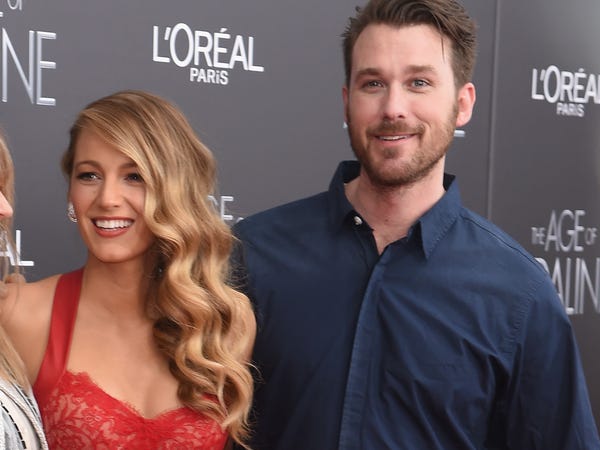 Blake Lively, the gorgeous actress from the American film industry can make anybody swoon over her beauty. She is most famous for her role as Serena van der Woodsen in Gossip Girl. She later featured in various movies such as Accepted, The Sisterhood of the Travelling Pants, Green Lantern, The Town, and many more. She is married to Ryan Reynolds, and the two share a beautiful family together with three kids.
Eric Lively, her brother is also an actor in Hollywood and is a total cutie. He is famous for his role in The Butterfly Effect 2 as Nick Larson. He started his career as a child actor and is still a recognized artist.
10. Angelina Jolie and James Haven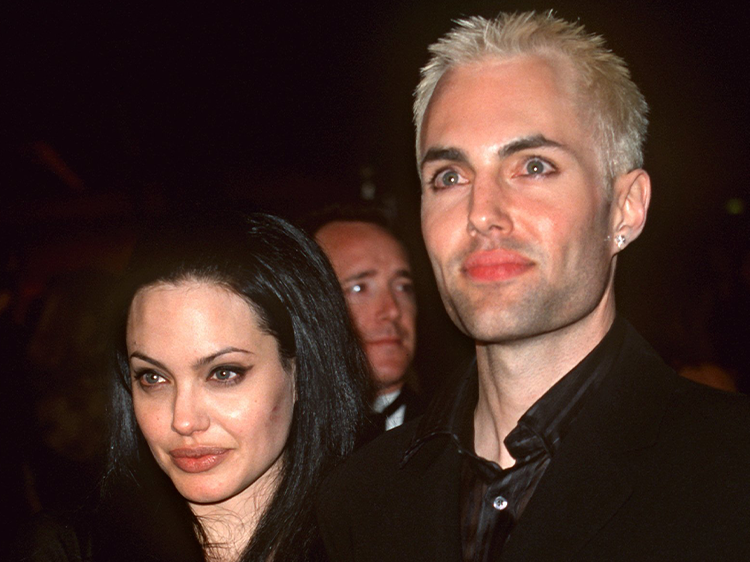 Angelina Jolie is considered one of the most beautiful women not only in Hollywood but in the entire world. She has an amazing career in the industry and has played parts in numerous iconic movies. Jolie is also famous for her linkup with Brad Pitt and for being a prolific humanitarian.
Her brother, James Haven is also a treat to the eyes. The handsome hunk and Angelina also made headlines when Angelina was spotted kissing her brother on the lips during the Academy Awards. On this issue, their family friend, Cis Rundle made a statement.
"The day she kissed Jamie at the Oscars, it was the first day Marcheline was treated for cancer. They left the hospital together and got ready together," she told Radar Online. "Nobody in the world knew that they spent the day in the hospital. It was like, 'Look where we're at now.' But the world saw something incestual. It was meant to be 'Here we are.' They only ever had each other. They had a very tight relationship with each other and their mother."
Read More: 10 Big Celebrities Who Used To Be Waiters Before They Became Famous In Hollywood
Final Thoughts
So these were all the good-looking celebrity siblings who are just as beautiful as their famous brothers and sisters. They may have chosen different career paths but they are talented in their respective professions. These good-looking celebrity siblings are making us amazed by their incredible good looks.
Let us know in the comment section who are your favorite ones from these good-looking celebrity siblings. You can also let us know your honest opinion about this article.