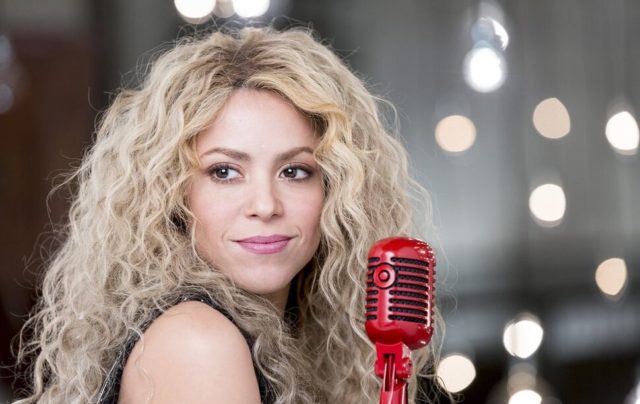 Music is one of the best things in the world that makes us happy. But it's not the only sound but also the singer that makes or breaks the music. While there are many talented singers in the industry, some female singers have impressed us with their beautiful voice and their charisma.
When it comes to singing, these female singers have reigned supreme. But amongst them, a few have also made it to the list of beautiful female singers. These singers are not only known for the impeccable music they curate but also for their good looks. Here are the top 12 beautiful female singers in the world as of 2021. Check it out.
1. Taylor Swift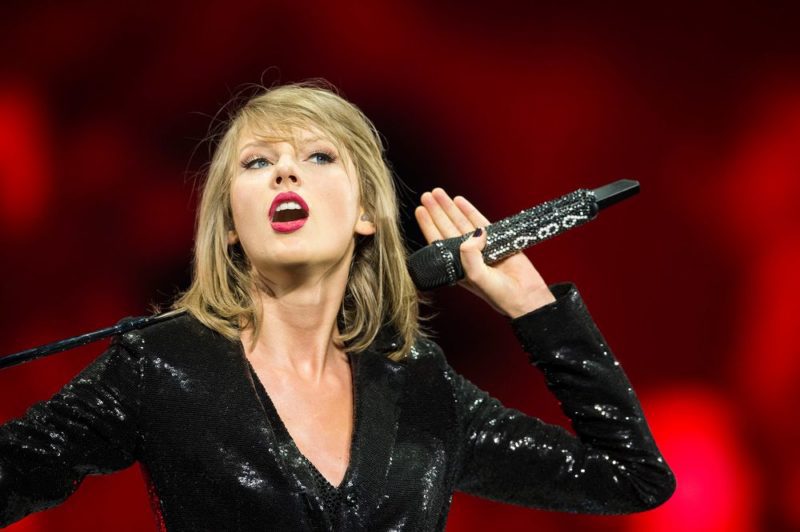 What started as a mere love story and then turned into wild, empowering songs, Taylor Swift has come a long way. She is an American singer and songwriter who has the largest following worldwide. She is also one of the highest-paid singers, with over $170 million in earnings.
Her voice is etched with the 90s kids, and she is a winner of several music awards as well. Some of her top hits include Fearless of 2018, which earned her at least eight Grammy nominations. Some of her ballads include talking about love, confessions, giving it back to haters, dissing her ex-lovers, etc., and the list goes on.
2. Selena Gomez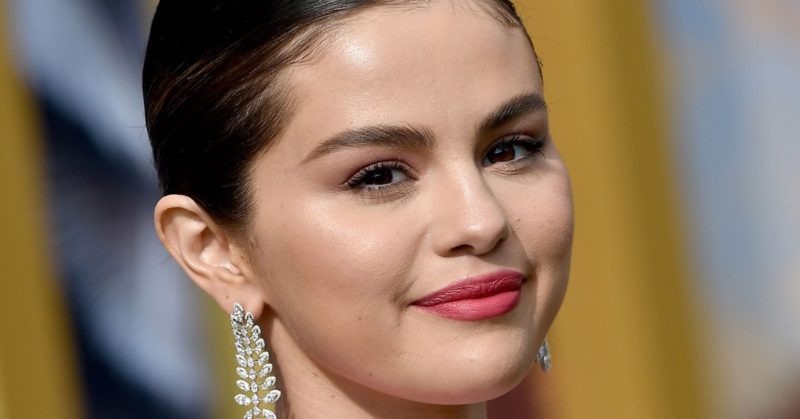 Selena Gomez might be in her mid-twenties, but the singer has had impressive life achievements. She started as a Disney star, and now with the highest social media presence, Selena stands number 2 on the list of beautiful female singers. Even though she had a long love altercation with Justin, she eventually stood back up on her feet. Selena is known for songs like Kill Em Kindness, Can't Keep My Hands To Myself, etc. Not just that, she is also a designer who has good taste in fashion.
3. Camila Cabello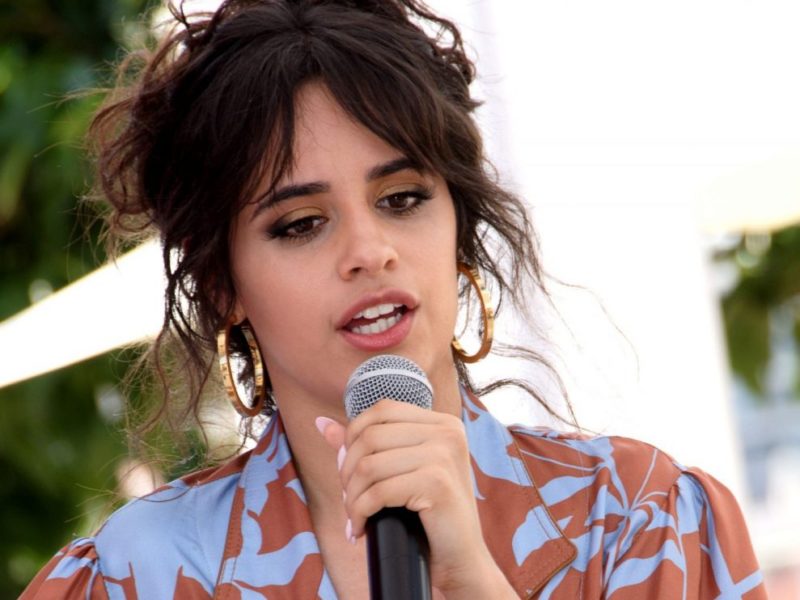 Camila Cabello is one of the hottest and most beautiful pop singers right now. She became well-known after her song Havana but is also known for her inevitable chemistry with Shawn Mendes after Senorita.
She is an American-Cuban singer who has seen massive success on the charts after joining Fifth Harmony in 2012. She became a solo singer in 2017, and since then, there was no going back. Not just that, she has an impressive net worth of £11million after her successful career. Another interesting fact about Camila is that she is vegan and is also a Harry Potter fan!
4. Cardi B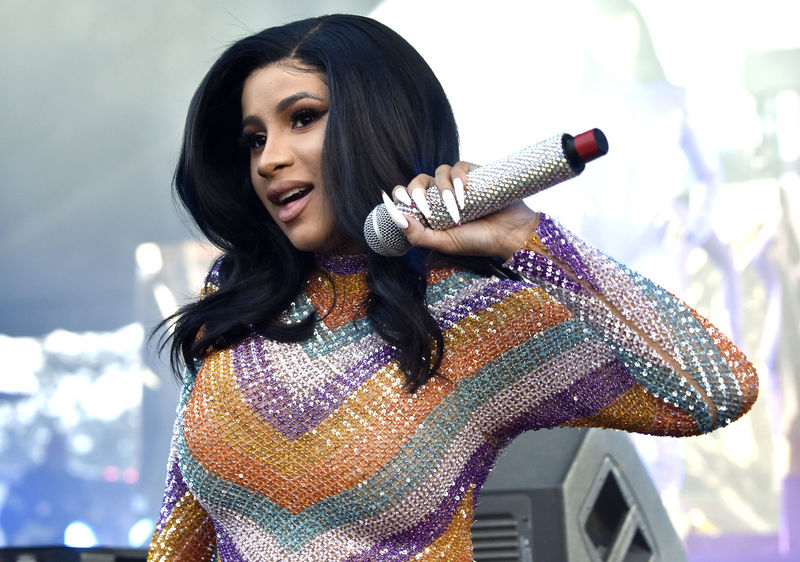 Cardi B is not just a pop singer, but her journey in the industry has been quite inspiring. The Bronx-born celebrity has a mammoth social media following and is known for her 'no filter' commentary. Cardi B is fun and has had an intriguing career trajectory. However, her true moniker is not Cardi B; she is called Belcalis Almanzar.
One thing that most of you don't know about this beautiful female singer is that she worked as a cashier when she was a teenager. Cardi B's Bodak Yellow was a big success that also made it to the top of the Billboard chart. The success of the song made her the first solo female rapper to have great hits.
5. Dua Lipa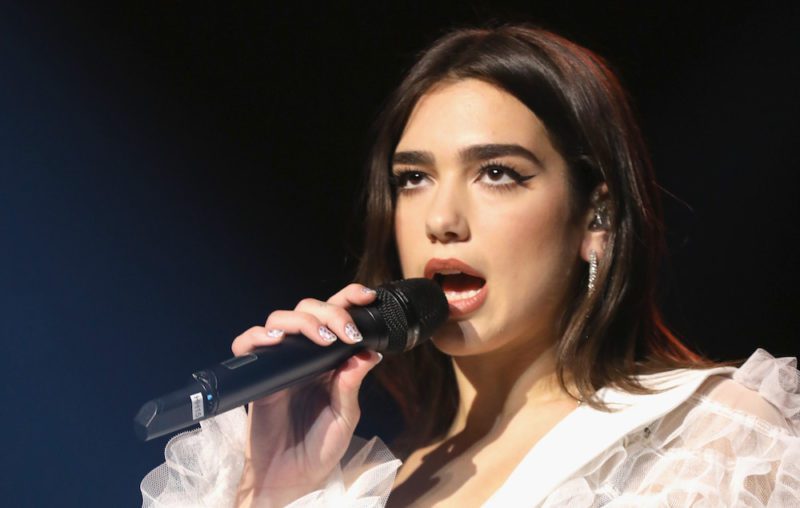 Dua Lipa has done some of the best pop albums in recent times. This beautiful female singer took the music industry by storm with her agility.
She is a 25-year-old British Albanian singer and songwriter. Apart from that, the music video New Rules hit more than 2.3 billion views and is also one of the most-watched videos.
She was only 14 when she started working on covers and posted them on her channel. Her hustle paid off when she was 18, and it was her ascent to stardom. She then released hit songs like Scared To Be Lonely And No Lie with Martin Garrix and Sean Paul. She co-wrote most of the time, but then came her big breakthrough with Be The One.
6. Bebe Rexha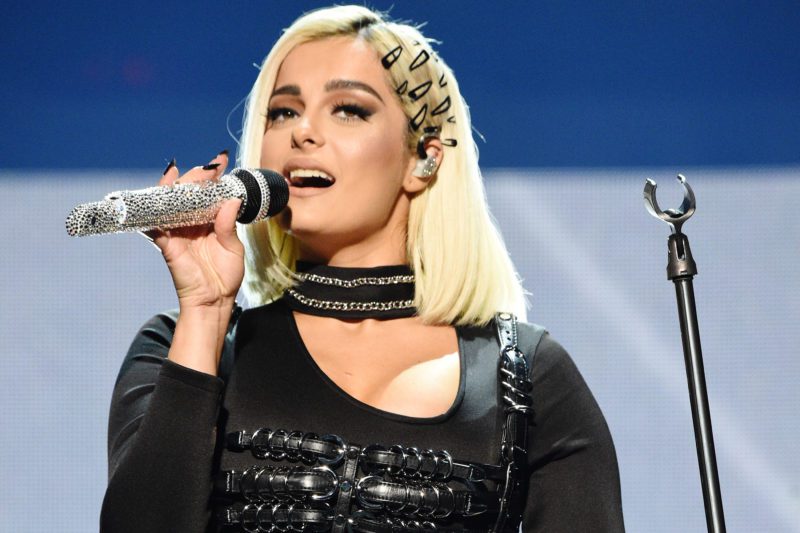 Bebe Rexha made her way into the limelight with a guest spot in Hey Mama and then Me, Myself and I. Bebe Rexha is a songwriter and a singer. Her birth name is Bleta. Her main songs include I Can't Stop Drinking About You, I'm Gonna Show You Crazy.
But apart from that, she has collaborated with several singers, including Selena Gomez, Eminem, David Guetta, Martin Garrix. However, it was Eminem's The Monster that won her a grammy award.
7. Ariana Grande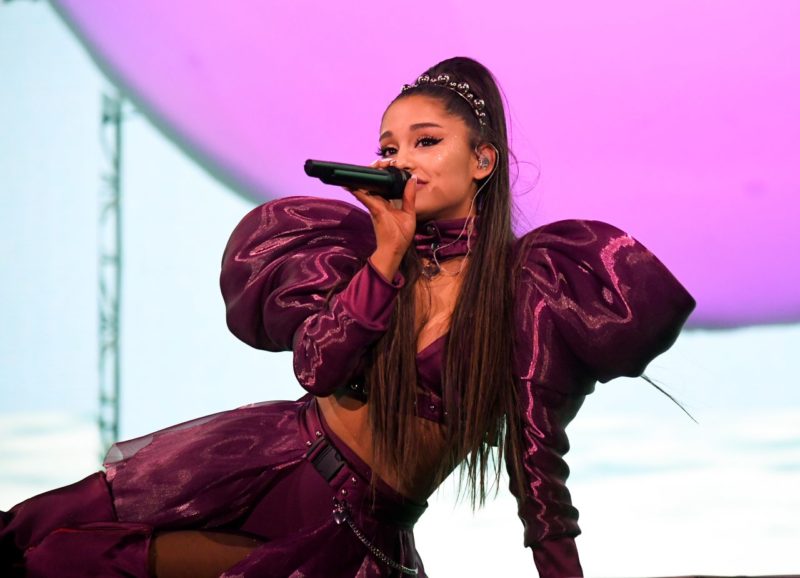 Open any music streaming platform, and if there's one name whose name will top it all, it would be Ariana Grande's. The singer has become the new sensation of the world. Thanks to her gripping songs and looks, she has amassed a vast audience who love her music. Apart from being a stellar singer, she is also a part of television and Hollywood. Ariana is only 28 years old, and the beautiful singer has won more than 94 awards overall.
Back in 2014, the beautiful singer also did a Facebook post on her repetitive hairstyle choice. She mentioned that her hair was damaged back in time. She wrote, "I now wear a wig on Sam & Cat. My real hair is back to brown and I wear extensions but I wear it in a ponytail because my actual hair is so broken … "
Even now, a long ponytail is her signature style.
8. Shakira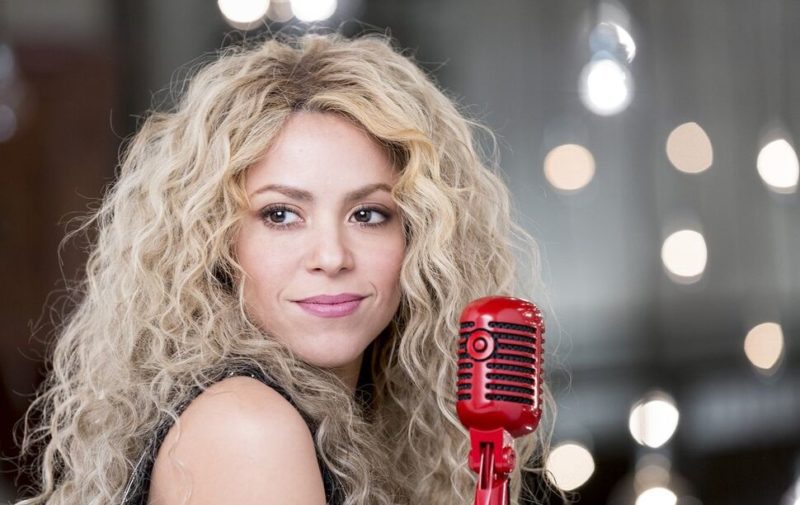 Shakira is one of the beloved Colombian singers, and she has an unforgettable voice. She was only 14 when she released her first album, but the breakthrough happened with Pies Diescalzos. The singer is well known for her beats with megahit Hips Don't Lie and Waka Waka. Both of these songs made us groove on the dance floor.
For the uninitiated, Shakira enjoyed belly dancing as a kid, and she wished to be a performer. That's when she showcased her talents at local events and talent shows, and this is also how she received her first gig.
Shakira's Laundry Service became an instant hit in 2011, and the Latin artist gained fame worldwide. Shakira doesn't just have a soothing voice but is beautiful too!
9. Jennifer Lopez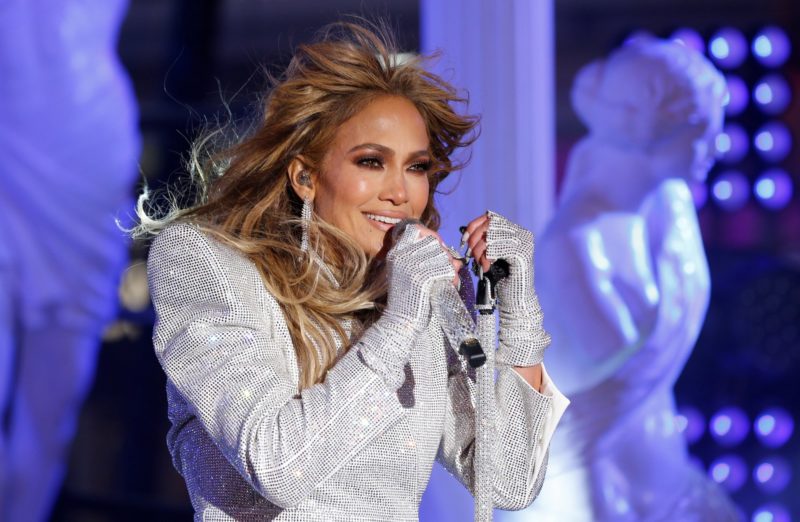 Jennifer Lopez is no doubt one of the most beautiful female singers. But aside from that, she is also an actress, dancer, designer and philanthropist. Popularly known as JLo, she was born in
the Bronx borough of New York City. She started singing at the mere age of five. A legend of pop music, she released her first debut album in 1999 and paid homage to her hometown. Her two biggest tracks include If You Had My Love and Waiting for Tonight.
10. Jackie Evancho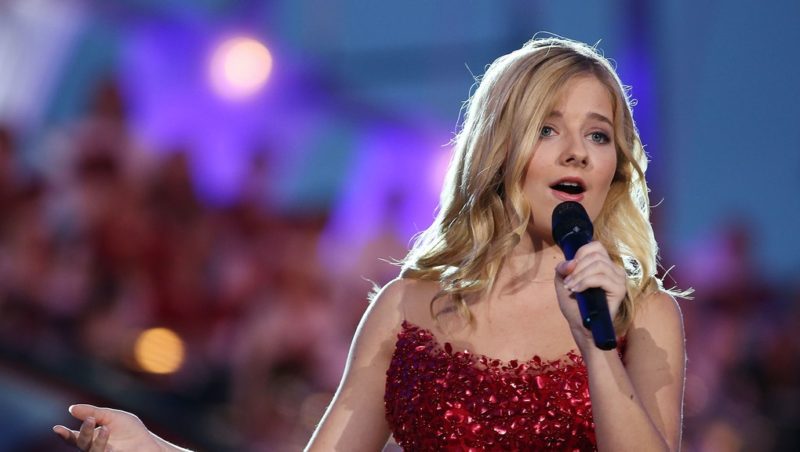 There's a clamour of voices when a new personality comes into the picture. So on the day of the inauguration for Trump, it was 16-year-old Jackie Evancho who sang during the event. She was a participant in America's Got Talent and blew everyone's mind with her skills. Widely acclaimed as a classical crossover singer, she has a rare, beautiful voice.
For the unversed, out of six, five albums of hers peaked on the Billboard Classical Albums charts. Thus, Jackie has established her place in the music industry in quite a short period.
11. Beyonce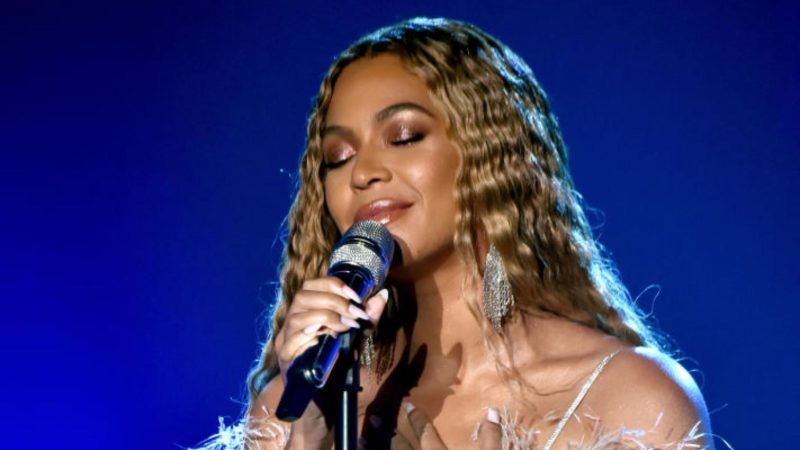 Beyonce is not just on top of the list of beautiful female singers, but her personality involves heavy usage of words like 'queen' and 'slay'. She is talented and also gorgeous, but what makes Beyonce so unique? Her music dates back to 1990, and she was known as the lead singer. She eventually launched her solo career. Some of her famous songs include Bills Bills Bills, Single Ladies, Run The World etc.
Apart from being a beautiful singer, she is also known for her philanthropic work. And, not just known as Jay-Z's wife, she also has a reputation of being one of the strongest women in the industry as she has given anthems for female empowerment and equality.
12. Demi Lovato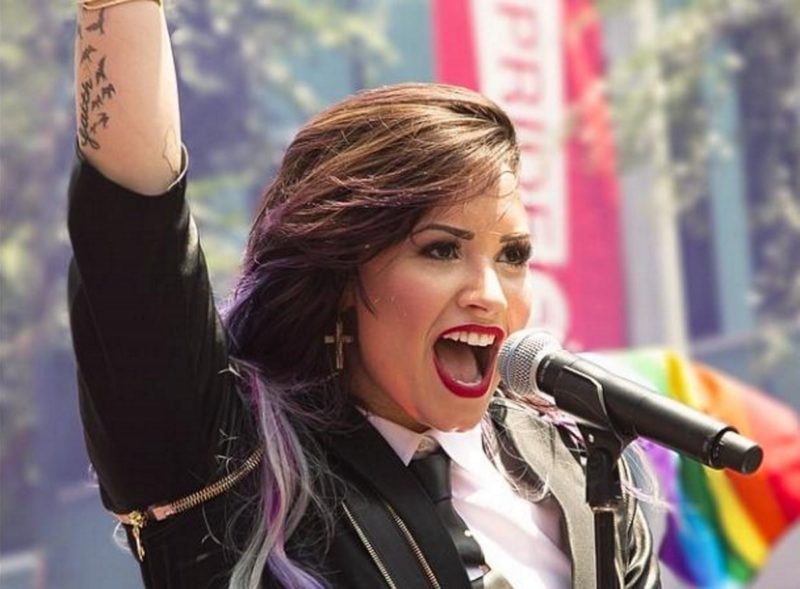 Demi Lovato is well-known for singing some super-energetic songs. Her voice is not just beautiful but also empowering. The multitalented Demi does not only sing but is also a writer and is into acting as well. Lovato first ventured into the series called Barney & friend post which she released six albums.
Some of her popular songs include, This Is Me, Here We Go Again, Cool For The Summers. The pop singer's real name is Demetria Devonne Lovato, and she currently identifies herself as Non-Binary
The Bottom Line
So these are the top most beautiful female singers in the world. These women have brought about a significant change in the industry with their stunning voices and have kept us hooked to their music. We hope you liked this list of female singers and if you have a female singer who is always on your music list, do tell us in the comments below.