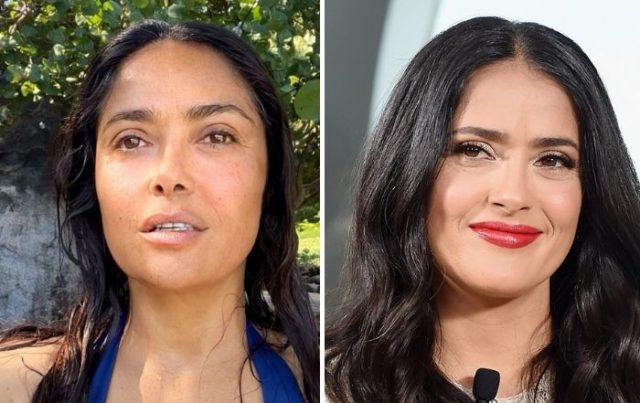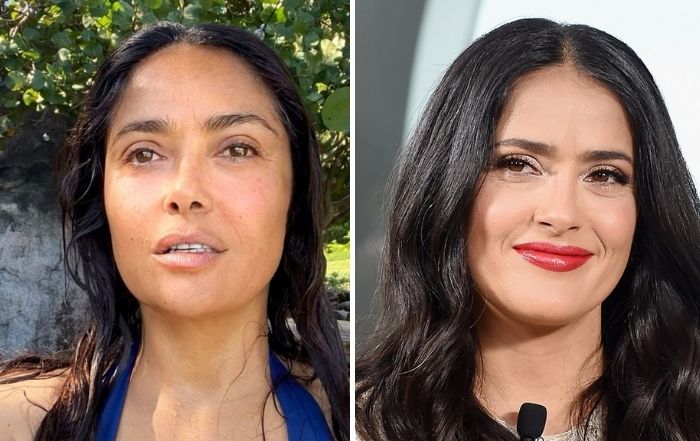 Makeup is a great tool for hiding your imperfections and enhancing your physical appeal. However, every once in a while we should embrace our flaws and show a little appreciation for ourselves by accepting ourselves exactly the way we are without a touch of makeup. Skipping makeup can be quite a freeing feeling, it lets you see yourself as your most natural self. This can also be quite a confidence booster and help you understand that you don't always need to find behind a layer of makeup to feel beautiful. Your most natural self is the real you and that's who you should be proud of. 
We almost always see female celebrities covered in makeup. It is only a rare occasion when we see their bare faces without an ounce of makeup. Sometimes on their social media handles, they let their fans see their natural faces and we can't help but have more respect for these ladies. Their bare faces are not only them letting their guard down and having us see their natural beauties but it is also a lesson for us that we should appreciate ourselves the way we are. 
Regardless to say, these female Hollywood celebrities are looking just as stunning as doing with makeup if not more. With that being said, let's see these celebs in their most natural avatar who are proudly embracing their bare faces:
1. Lady Gaga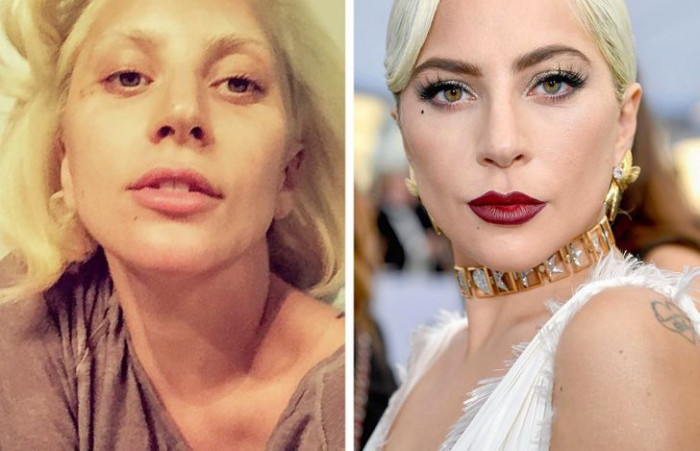 The American sweetheart, pop singer, and actor, Lady Gaga has made everyone smitten with her gorgeous looks and style every time she pops on screen. However, she made us fall in love with her, even more, when she was bare face during a pre-Oscars prep. The star was seen wearing a Tiffany diamond necklace. The singer was looking absolutely gorgeous covered in a bathrobe and an iconic diamond necklace. 
2. Jennifer Lopez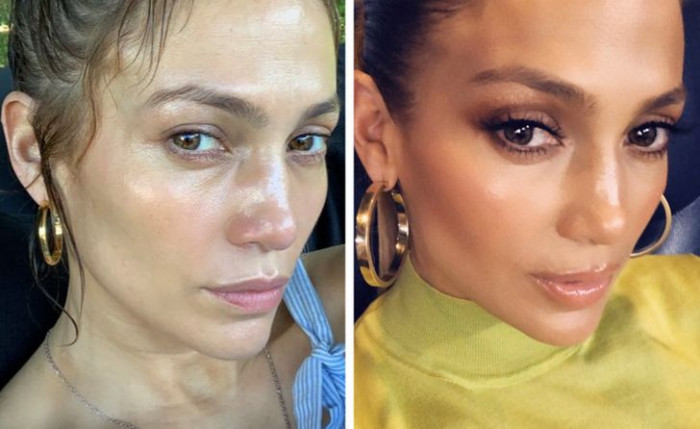 Our very own JLo always looks like a treat but you would be surprised to see how gorgeous she looks without makeup. I feel she doesn't even need makeup at all. She looks at her most beautiful self in a bare face and makes it look glamorous.
3. Jessica Biel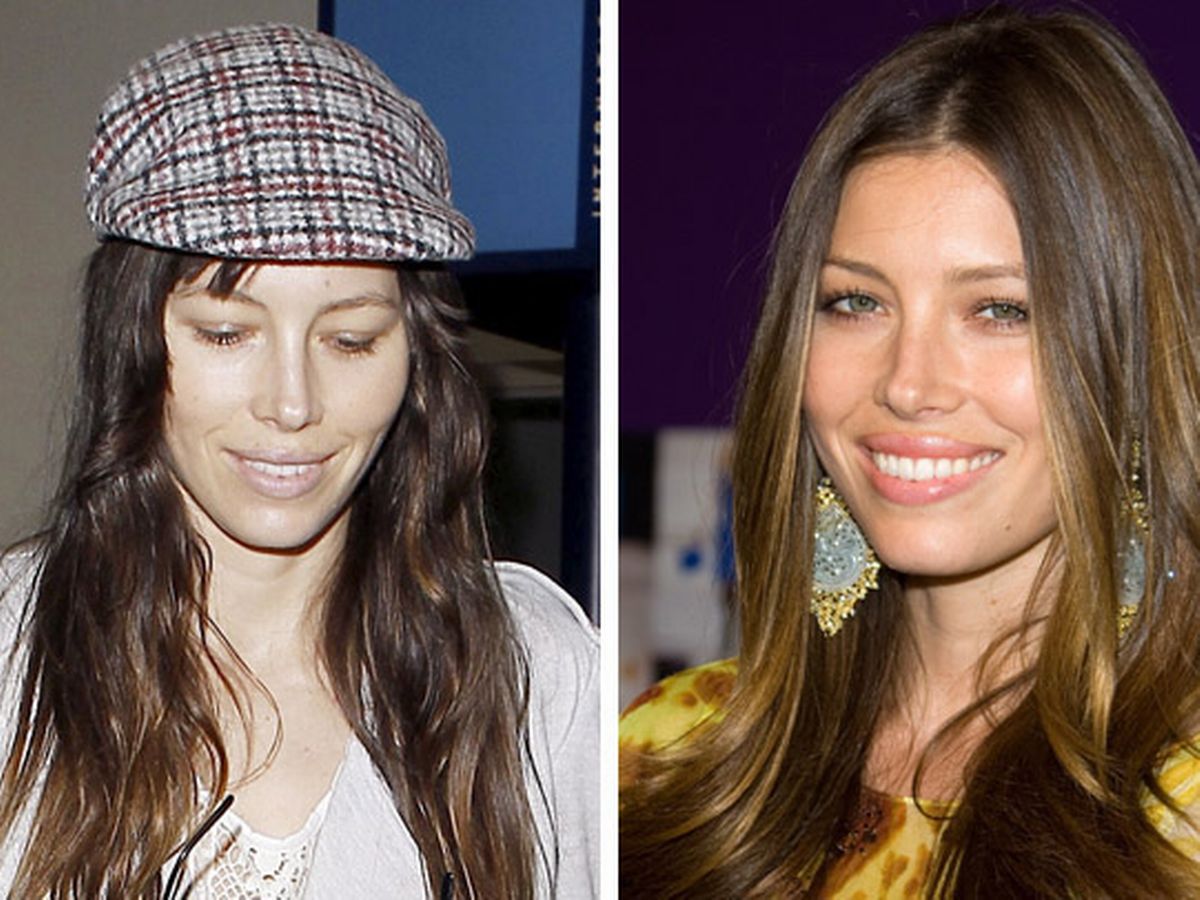 Jessica Biel is known for her glamorous looks and stunning pictures, but what we are about to show you is the most stunning of it all. In this picture, that she posted on her social media handle, Jessica Biel is looking beautiful with her no-makeup look and making us all envy her gorgeousness.
4. Kesha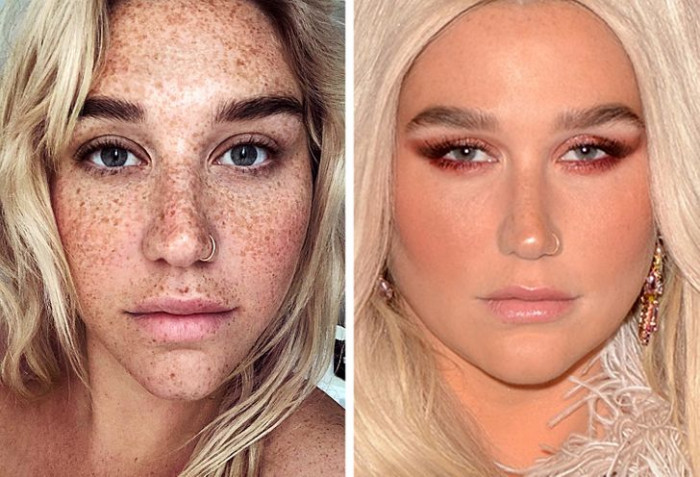 Kesha is a stunning person, with or without makeup. However, this particular picture of hers is stealing hearts. She looks absolutely stunning in her freckles and is living her 2019 song, "let her freckles live". It gives us even more reason why we should be loving our natural bodies more and embracing our flaws. 
5. Jessica Alba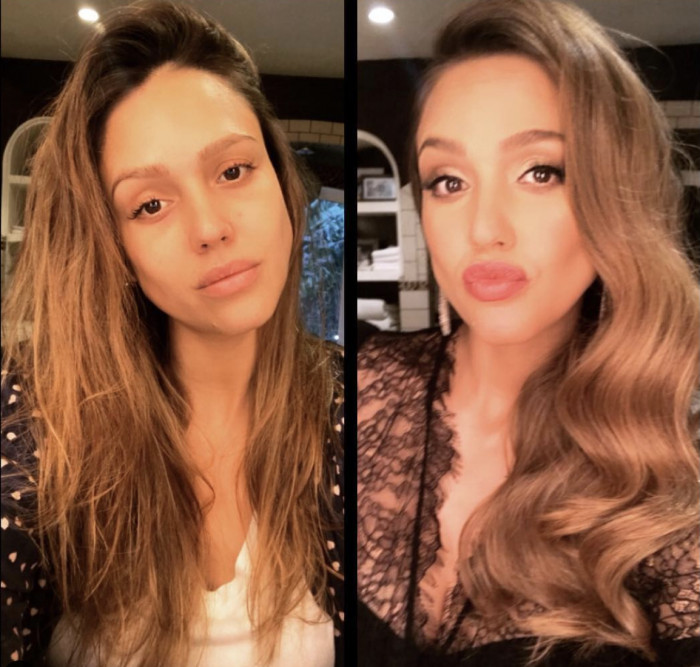 You may remember this stunning actress from 90s movies, where she stole our hearts with her beauty. She got her radiance-boosting treatments from Shani Darden who is an A-list esthetician. Now you know why she is flaunting her bare face as she looks gorgeous in the post-facial glow. 
6. Salma Hayek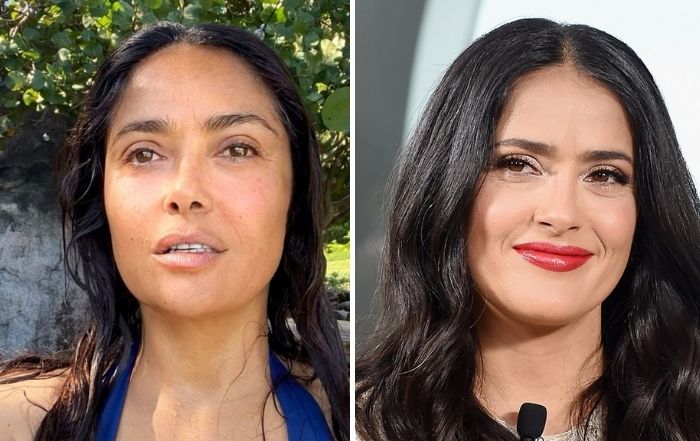 Salma Hayek already has an appealing personality and her looks are out of this world. However, she looks her most stunning self when she is not wearing any makeup, and here's the proof. The dewy complexion of Hayek is redefining summer skin for all of us and if that isn't beauty goals, we don't know what is. 
7. Sarah Hyland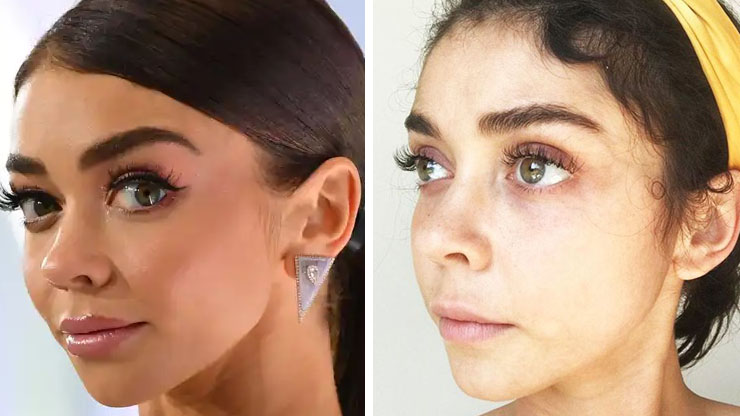 The modern family star, Sarah Hyland looked cute as a button in the entire series. Now she is flaunting her ever-so-perfect skin with her no-makeup Mondays with this picture. Her spotless complexion and long lashes are giving her perfect goals for a no-makeup look.
8. Cindy Crawford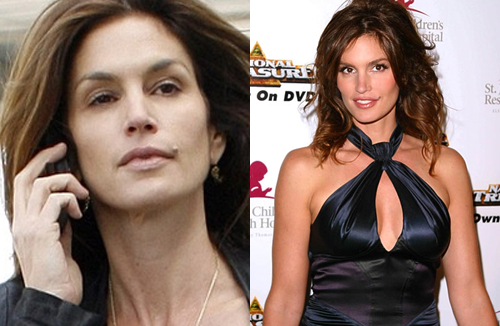 The super stunning model who is defying age with her beauty is looking absolutely gorgeous in her no-makeup look. For her, age is just a number and she keeps getting hotter with each day passing. Her selfie in bed is the living proof that beauty doesn't need a layer of makeup to shine. 
9. Drew Barrymore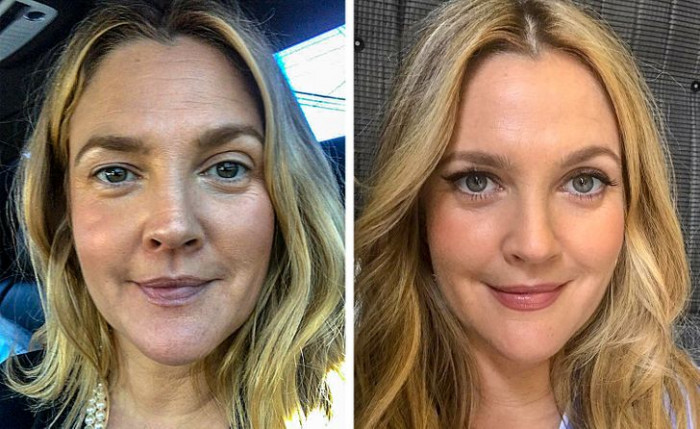 We can bet you will not be able to guess her age by looking at the picture. Drew Barrymore is flaunting her most natural self in this picture and we can't help but get smitten by it. Her beauty is making us realize you don't need makeup to look or feel beautiful. 
10. Camilla Mendes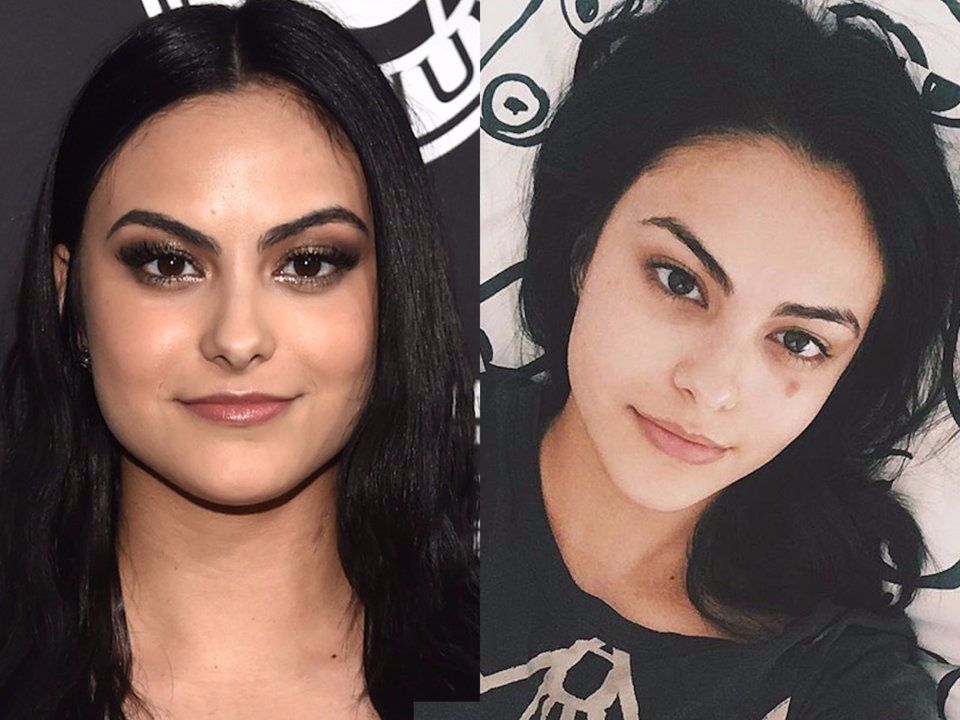 The Riverdale star, Camilla Mendes is looking gorgeous throughout the series. Her character in the series would never be caught dead without wearing any makeup but here is she posing for a camera and flaunting her most natural self. 
11. Adele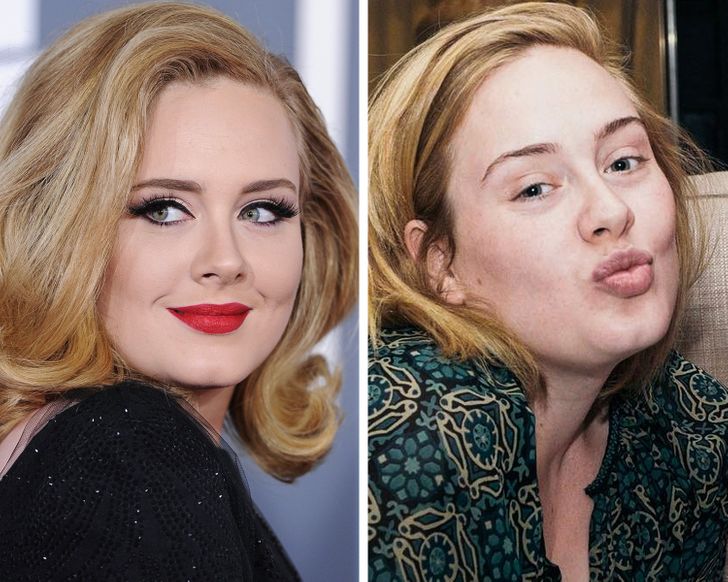 The English singer is saying Hello to Elmo in this picture with no makeup. Her pout and cute expression make this picture even more irresistible to us. She makes us realize you do not need makeup to shine in others' eyes, sometimes you need some originality as well to let people see the real you without hiding behind a layer of makeup. 
12. Jennifer Garner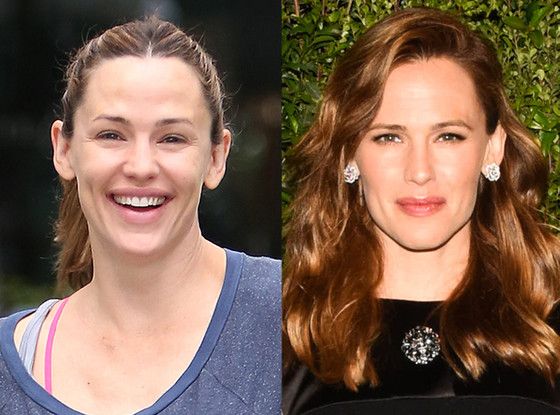 The 13 going 30 star lights up the screen every time she pops on it and never makes us realize that she is not 30 anymore. Her gorgeous picture with no makeup that she posted on her 47th birthday is defying age and redefining beauty.
13. Zendaya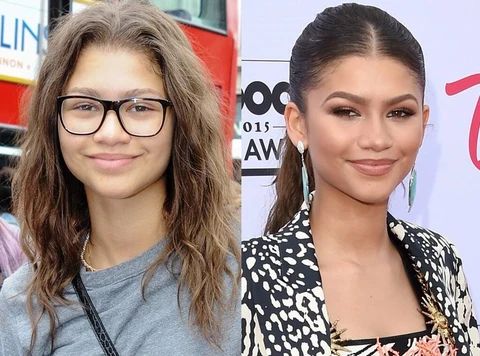 The no-makeup looks of Zendaya are probably more famous than the ones in makeup. She is a flawless beauty and she never fails to make us realize that. Here is a sun-kissed picture of Zendaya with a perfect light bounce. It is natural for her fans to go crazy for her. 
14. Sofia Vergara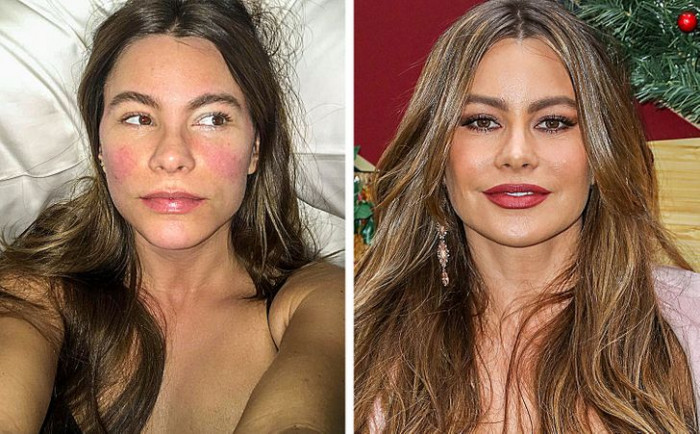 The ever-so-stunning actress from Columbia has treated our eyes with her mesmerizing beauty in the Modern family. However, it would be a rare occasion to see the start without makeup. But here is her picture looking pretty with a 102 fever. 
15. Bella Hadid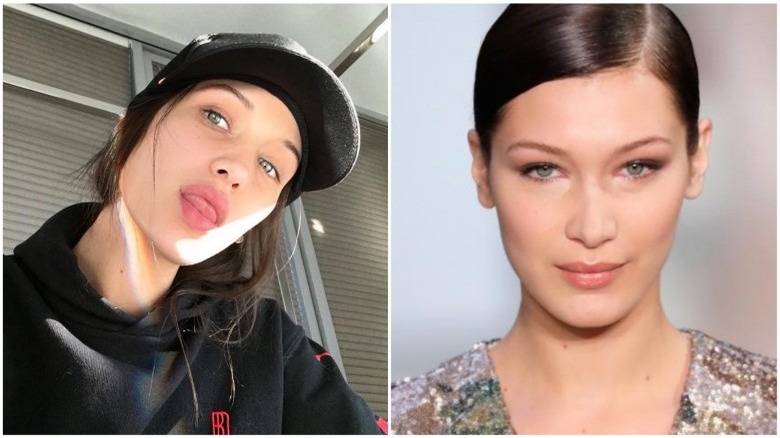 Ever wondered how a stunning model will look straight out of the shower? Well, here's Bella Hadid flaunting her flawless beauty right after her bath. Needless to say, she looks as beautiful with makeup as she does without it.
Bottom Line:
If we call celebrities brave when they show their faces without make-up, it can push them too far. In our opinion, it is more appropriate to call it freshness and freedom.
It's definitely a step in the right direction when it comes to setting better standards for young women around the world who look to these figures. We are liking this trend and we will wait and see if more of them follow it.
Read More: 15 Actors and what they would look like if they were the opposite sex