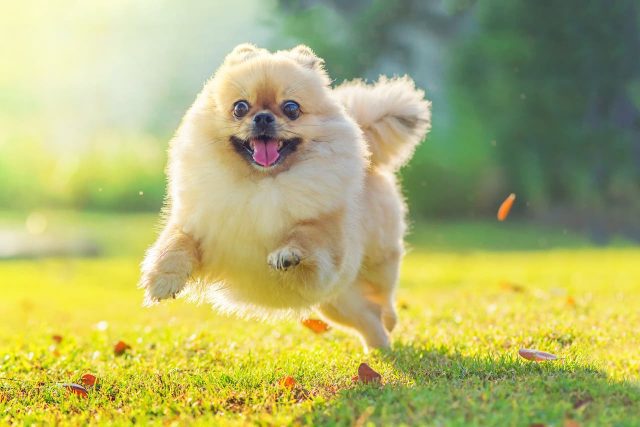 Almost everybody on this planet is obsessed with these irresistible paw-some dogs and celebrities are no exception. It is definitely a treat to see them having so much fondness and love for their furry friends, which makes us like these celebrities even more.
From Chris Evans, Tom Holland, to Barack Obama, all of these celebrities hold immense love for their dogs and never hesitate to show it on social media and I think that's beautiful. If you follow these celebs you may come across a heartfelt tribute to their dogs once in a while or simply just a fun day that they are having with their dogs.
Some of the celebrities with dogs may even have gone the extra mile to make their dog a social media star by making their individual accounts and that is really an awesome thing to do. Now the dogs of celebrities are celebrity dogs themselves. 
So without further ado here is the whole list of celebrities with their dogs who are truly obsessed with them
Kylie Jenner
The Kardashian house is filled with a lot of friends, but there are a total of four dogs that are solely hers. As we all know she is an Instagram queen herself but she is leaving no effort in making her dogs Instagram-famous with her.
Her four pups are called Norma, Bambi, Rosy, and Harley. She has even made an Instagram account for two of her pups to share a shred of her fame with her babies as well.
The even posted a picture on her Instagram account with all her dogs and captioned it, "Favorite photo of all time". 
Bryan Greenberg
You must know Bryan Greenberg from 'The Mindy Project', but have you ever met Ewok Greenberg? If not here we have brought you the furry friend of the star who definitely has the greatest name of all time.
The cutest looking dog is Bryan's best friend and he makes that pretty obvious on social media. The two often go on their daily adventures and Bryan keeps posting about his furry friend every then and now. 
You will be thrilled to know that Ewok Greenberg has his own Instagram account and we can't wait to stalk him. 
Chelsea Handler
Bert and Bernice are next adorable entries on the list and let us tell you they are an absolute definition of adorable. The fluffy furry dogs that the comedian adopted are brother and sister and are rescue puppies.
She adopted the pets in January after losing her two dogs, Tammy and Chunk. She never forgets to update us about the daily adventures of these two cuties on a daily basis. Their routine includes couch cuddles and playtime in the park. She leaves no chance to assure us that she is a very committed dog mom.
Justin Theroux
Another dog lover on the list is Justin Theroux who is a huge advocate for adopting pets. If you follow him on Instagram, then you will find his feed filled with posts that raise awareness about the organizations that are working to find a home for rescue puppies.
The most-recent dog of Theroux is Kuma, an adorable dog who was a survivor of Hurrican Harvey. He is a passionate dog lover and he makes it very evident on his social media. Justin constantly posts about shelters and organizations and encourages people to welcome these bundles of joy into their home. 
Jennifer Garner
Jennifer Garner is fond of books and dogs and she makes it pretty evident on her social media handles. You can enjoy the dreamy scenario of watching the actress with her dog snuggling by the fireplace while enjoying her favorite book and it makes us want the same. 
Her intellectual dog, birdie joins Garner in her readings and she has even made a series on Instagram named 'Books with Birdie' where we can enjoy them both reading a book from Garner's book reading list. 
The Obamas
The Obamas, too are crazy dog fans and we are absolutely thrilled about the former first dogs of the USA, 'Bo and Sunny'. They definitely leave a mark on us as well as America's history with their adorableness.
Both Barack Obama and Michelle Obama keep blessing our feed with their cute pups and we can't help but swoon over the love that they share. This is just another reason to follow the Obamas.
Ariana Grande
The American pop sensation and singer, Ariana Grande and her army of dogs is another entry on the list. More specifically she is a passionate rescue dog lover and in the year 2017, she owned nine of these rescue pups.
All these dogs had super cute names like Toulouse, Ophelia, Cinnamon, Coco, Lafayette, Sirius, Strauss, Pignoli, and Fawkes. 
She has a special place in her heart for rescue dogs, also shares some moments with dogs on her feed from time to time. 
Micheal Phelps
The most decorated olympian in the history and American swimmer, Micheal Phelps is always seen having the time of his life with his kids. When he is not enjoying his day with his two sons Boomer and Beckett, then he is saving the day for his two adorable pups, Juno and Legend.
The star has also made Instagram accounts for all his kids, the human ones, and dog ones too. All the pictures that Phelps posts on these accounts are too precious to miss.
Hilary Duff
Hilary Duff and her husband Matthew Koma is another pair of dog lovers on the list who are completely in love with their dog. Their most recent dog Lucy is always seen sharing some adorable moments with the two and Hilary keeps posting their quality time together.
She is not just in love with Lucy but all dogs in general and shares all the moments of her enjoying with different pups and Lucy on her Instagram account.
It is safe to say that she spends a decent amount of time with her furry friends and if you follow her on social media platforms you would say the same.
Jenny Slate
The actress and comedian, Jenny Slate own two adorable cuties named Bichon Frise and Reggie, who she loves a lot. She likes to spend some quality time with her dogs and drives them around.
She even shared on The Late Show about the adorable bond that she shares with her pups.
Tom Holland
The Spider-man is also a dog-person. The 21 years old actor is all about loving dogs, and apart from owning a cute pup, he also shares a love for all the dogs in the world. He constantly posts too-precious-to-miss pictures of dogs along with his own Staffordshire Bull Terrier, Tessa, the one he got in 2014.
The actor is totally obsessed with his dog and the two share countless loving moments together that Holland never forgets to share on Instagram. He brings his dog to his movie premiere and let's not forget about the time when he dressed her up as spiderman. 
They also facetime frequently when Tom Holland is not in the town and that is some real love there. 
Chris Evans
Another Marvel hero who we adore is also a dog lover which is just another reason to love him even more. Chris Evans owns a rescue puppy Dodger who he likes to snuggle with after going home after saving the world.
Like Holland, Evans is also obsessed with his dog and loves showing him off on his social media accounts. Apart from posting adorable pictures, sing-a-longs, pranks on twitter and Instagram, Chris Evans also posts heartwarming videos of their reunion after they have been separated due to his shoots.
After 10 long weeks… pic.twitter.com/pZUvyLjHN5

— Chris Evans (@ChrisEvans) September 3, 2017
Tom Hardy
The Handsome hunk who comes off as a macho with motorcycles has a very soft spot for dogs. His beloved dog Woody passed away some time ago but his love for dogs stayed and he has adopted other dogs including the foster puppies and Blu seems to be his favorite.
The actor posts about the adorable moments between him and his dogs from time to time and we can't help but fall in love.
Conclusion
So this was all the dog lovers and their adorable dogs with whom they share a very special connection. I am sure this will make you want to have a pup right away if you already don't have one. All these celebrities after having a day of being stars like to go home to their cuties and share some lovely time with them.
I hope you enjoyed reading this article as much as I enjoyed writing it. If you have any questions or suggestions for us you can give it to us in the comment section below. And don't forget to leave your valuable feedback.