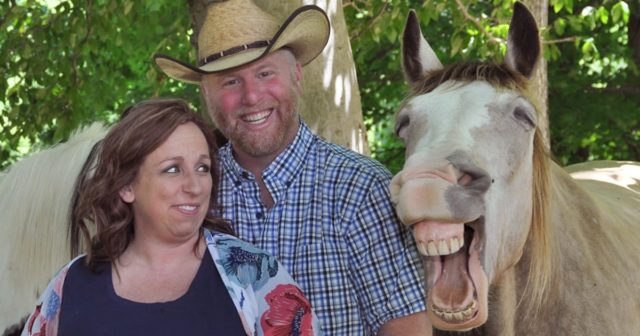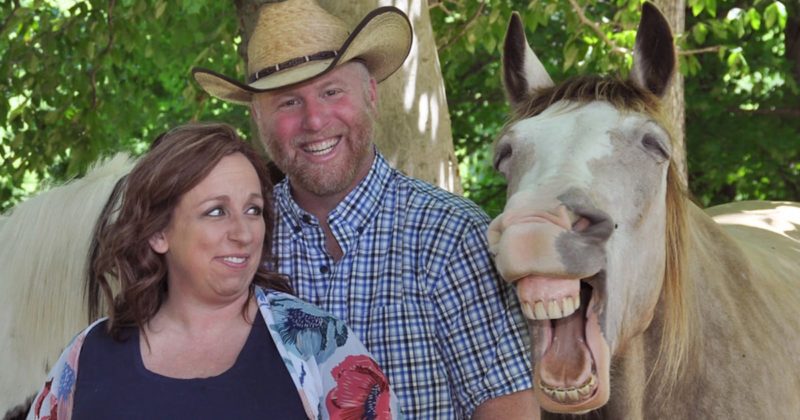 Since most of us want to capture the important events of our lives in a photo session, many people choose to surround it with animals. But with four-legged friends, you never know what's going on. Dogs, cats, and even belugas won hilarious photobomb shooting sessions, but this time it was a stupid horse that stole the spotlight.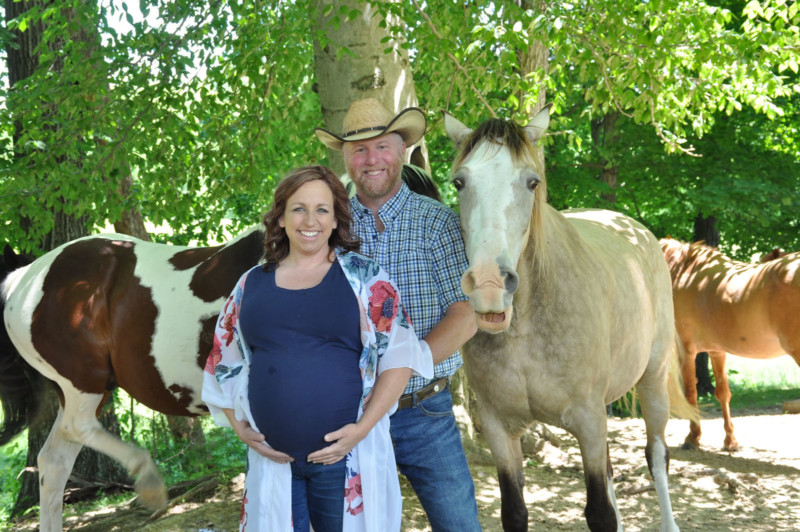 When Phil and Amanda, a young couple from Cincinnati, Ohio, asked their cousin, Kirsten Zafiro, for a maternity shoot, they made it clear that they wanted their beloved horses around. Little did they know, however, that a horse would eventually "ruin" their session in an epic way.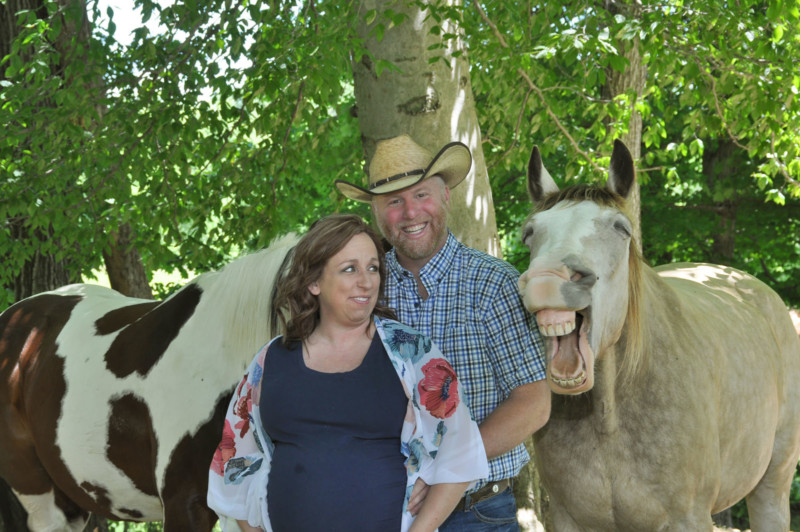 The photographer shared with Peta Pixel, "We tried to shoot twice and it rained, but on Memorial Day, we finally got together." We had to do this shoot because the doctors kept saying that Amanda could deliver any day! "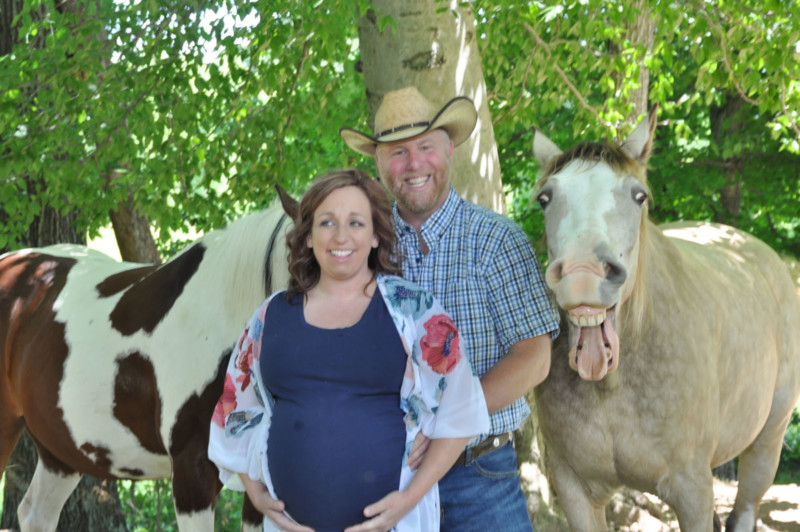 When it came time to be part of the Horse Shooting, no one expected him to make such a big deal. Still, a horse in particular seems to really like to pose for a strike. As soon as he saw the camera, the horse named Buckshot carefully took his place with Phil and put the biggest smile for the camera. The result a viral maternity shoot.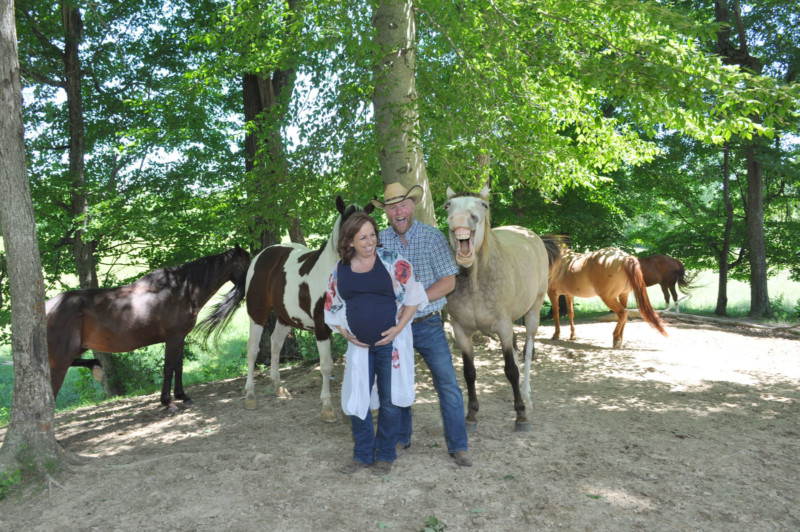 The horses were very curious when I brought my camera, and one almost knocked me down the stairs," Zafiro said. So I was trying to find a place for the light and the horses were very tired with me and the camera. Then I said you can at least smile for me! So when I thought he smiled, I laughed. He really smiled when I told him to be stupid.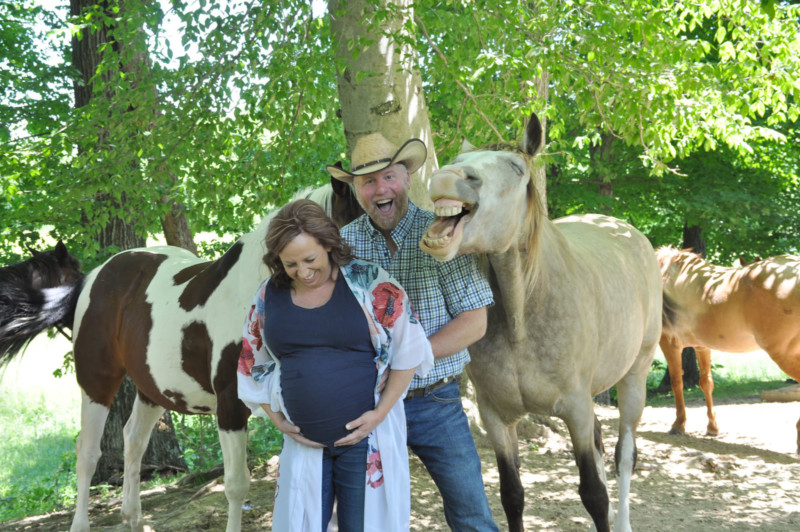 Everyone had a lot of fun during the photo shoot, including the book shot, but when Zafiro decided to share some photos online, he realized how great his photos were.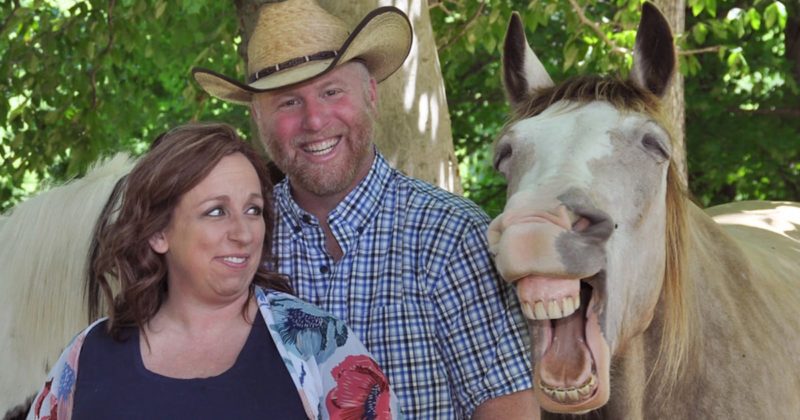 I laughed a lot in this photo session! Who knew when I told this horse to smile, he would do it! The best maternity session ever, she wrote in the now viral post!
h.t: Kristen Zaffiro