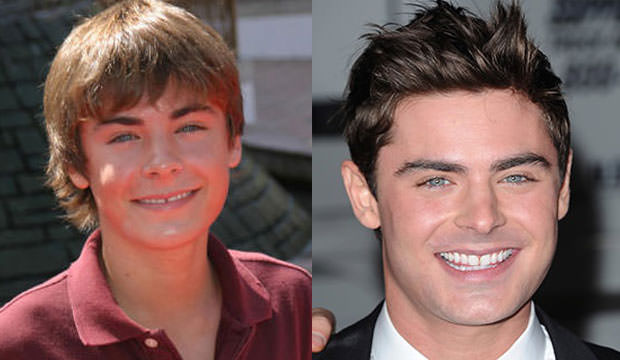 Not all of us are born with a perfect set of teeth and so aren't celebrities. Even they go through dental procedures as we do. While most of us stick to getting the tooth fixed, these celebrities, being loaded with money, often take it to the next level. While for a few, it's about watching what they eat and taking good dental care, others have gone through cosmetic dentistry. This is why, most often than not, these celebs have a picture-perfect smile. So if you thought they were born with pearly white and shiny teeth, you are highly mistaken. Let's take a quick look at 15 celebs who had to work hard to get their teeth fixed.
1. Tom Cruise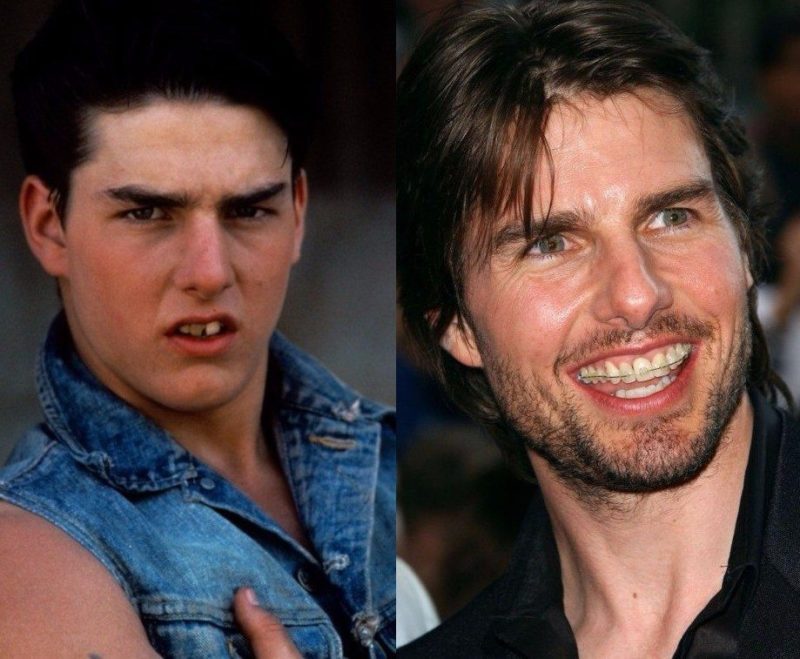 Tom Cruise tops our list of celebs with cosmetic dentistry. The star of a slew of hit movies, including Mission Impossible and Top Gun, suffered from discoloured teeth. They were also out of alignment. However, he changed his appearance and started by correcting his teeth. A few procedures later, Tom finally had straight, whitened teeth, and it looked like he had a whole new set of veneers.
2. Zac Efron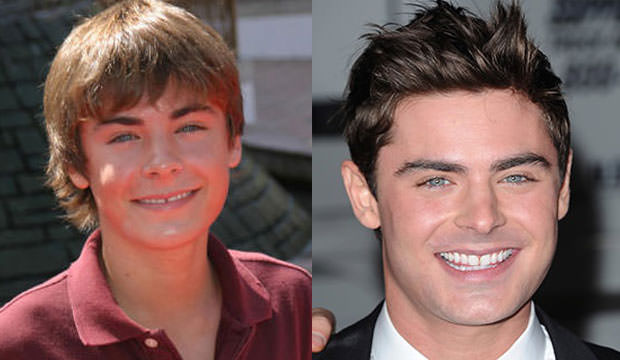 One of the famous actors from the 2000s, Zac Efron, truly has a smile to die for. But was he born with a perfect set of teeth? We reckon not. The Disney star went through long cosmetic dentistry too. If you look at the pictures from his younger days, Zac had uneven teeth and a gap in the front. He then opted for veneers for a uniform smile. The surgery made his teeth look whiter as well. No more gaps!
3. George Clooney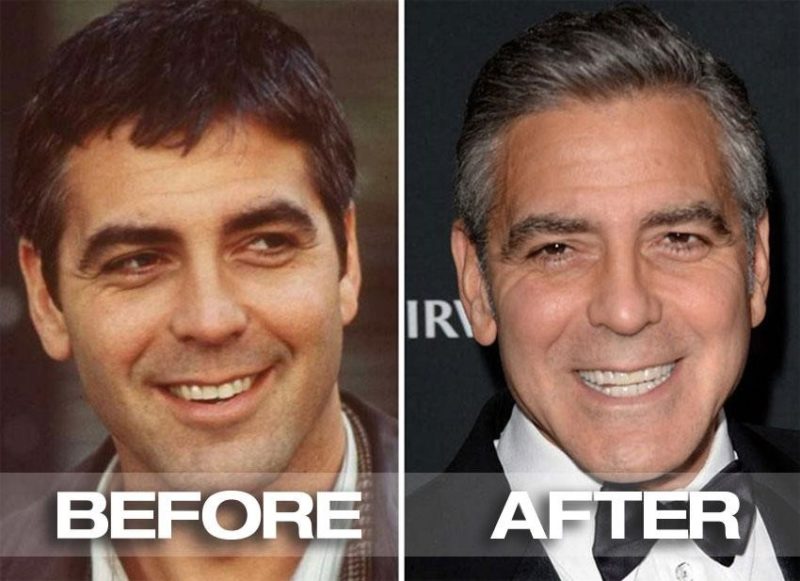 It came as a shock to us as well when we saw George Clooney on the list of actors with cosmetic dentistry. One of the leading men in the industry, it's the surgery that did wonders for him. Looking back at his Facts Of Life series, you would notice he didn't have a good set of teeth. So he went through a few dental procedures and got veneers. But unlike others, the reason was that he had a habit of grinding his teeth. But, luckily, he now sports a healthy smile!
4. Emily Blunt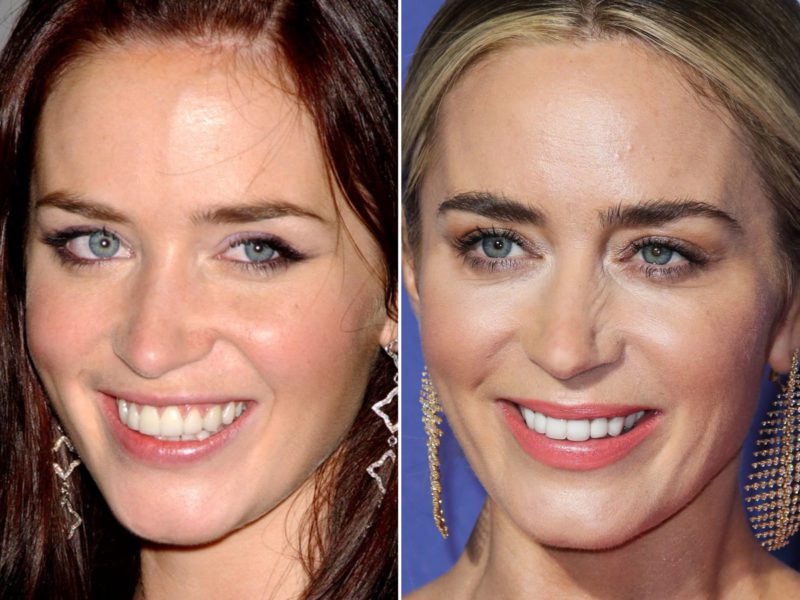 After giving some stellar hits in Hollywood, including The Girl On Thr Train, Into the Woods etc, Emily became one of the most renowned actors in the industry. Unfortunately, while the actress already had a stunning smile, she also went through dental procedures. As a result, some experts said her veneers were thick, and there was no reason to fix her gorgeous smile. But say what may, she still looks beautiful.
5. Niall Horan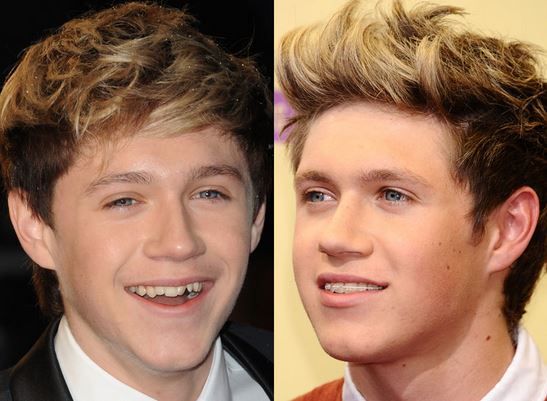 We all know Niall Horan from the One Direction band from the 21st century. But before he became famous as a part of the band, he was already seen in X factor as someone with unaligned and crooked teeth. He even wore braces. But since most teens go through this, the actor, on the other hand, eventually got veneers and attained that beautiful smile.
6. Miley Cyrus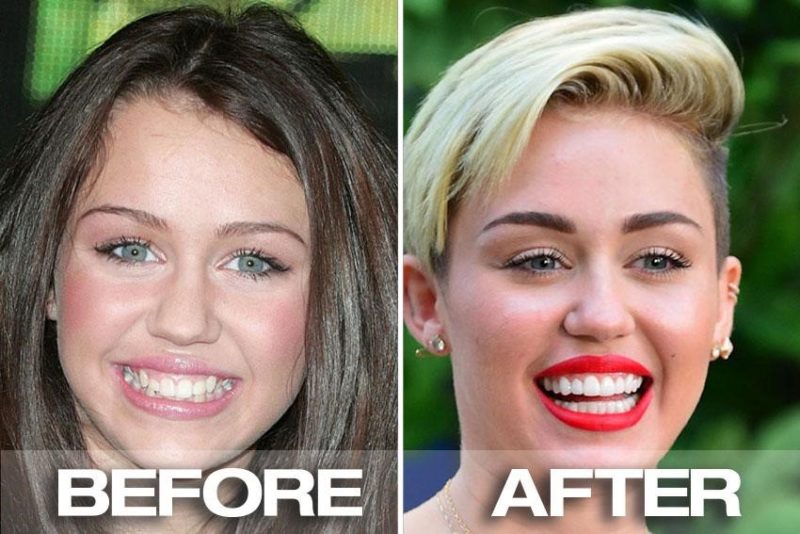 Ever since Miley got her big break with Disney Channel, everyone was in 'aww' of her character as Hannah Montana. Since then, her career graph only soared. But, for the unversed, Miley had a set of crooked teeth when she was a teenager. Later on, she decided to opt for veneers. Hence she is now seen flaunting her shiny white teeth.
7. Demi Moore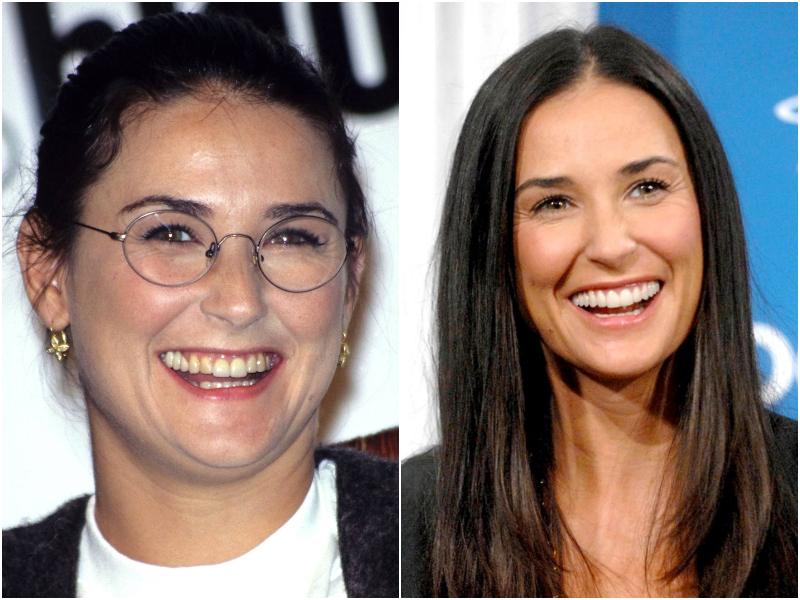 Demi Moore is indeed ageing in reverse. At the age of 58, the actress can give celebrities half her age a run for their money. But, thanks to her teeth, even that adds to her beauty. Demi has had dental implants too. The actress got her teeth fixed and got veneers. She now shows off her smile with pride.
8. Catherine Zeta-Jones
Hollywood actress, known for her impeccable beauty, Catherine Zeta-Jones, has also gone through dental procedures. When she was a teenager, she had crooked teeth and also wore braces. She then went under the whitening process to make her smile look fine. However, it was only after she got veneers, she was able to show off her teeth.
9. Jim Carrey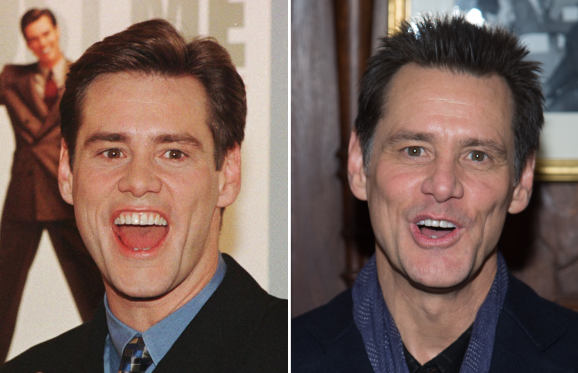 Like most of us have childhood stories, even Jim Carrey had one as a kid. When he was in school, his front tooth was fractured as a classmate jumped on him. For his role in a movie, Jim asked his dental expert to remove the cap for his role in Dumb & Dumber. It's applaud-worthy that the comedian went to great lengths and got his teeth fixed.
10. Ben Affleck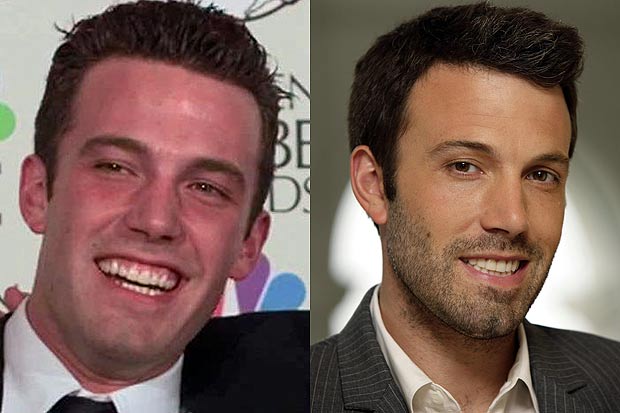 Ben Affleck's uneven teeth with gaps were one of the reasons why his look was compromised back then. To change that, the actor went through an extensive dental procedure, including veneers, crown, whitening treatment etc. In fact, his makeover cost was $20,000, but the transformation helped the actor achieve $36 million at the box office for Armageddon.
11. Mike Tyson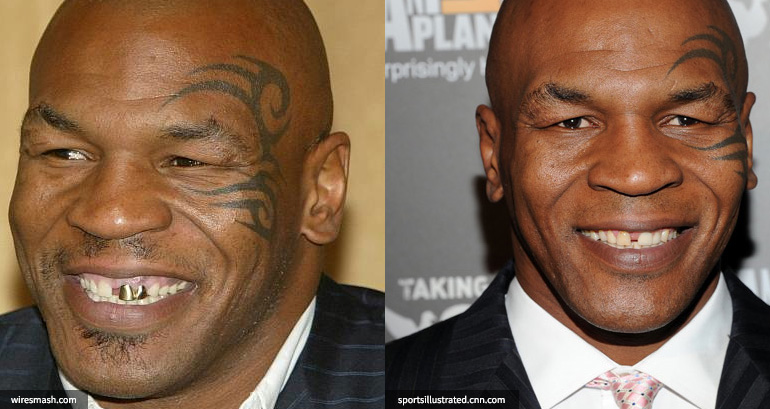 While most of the boxers suffer from tooth problems, Mike's was a prominent one. He had a golden cap on his front tooth, which didn't look great, and it didn't improve his look. So Mike decided to find a solution for it and opted for veneers. This helped him ditch the golden cap, and the gap between the teeth was way less after the procedure.
12. Nicolas Cage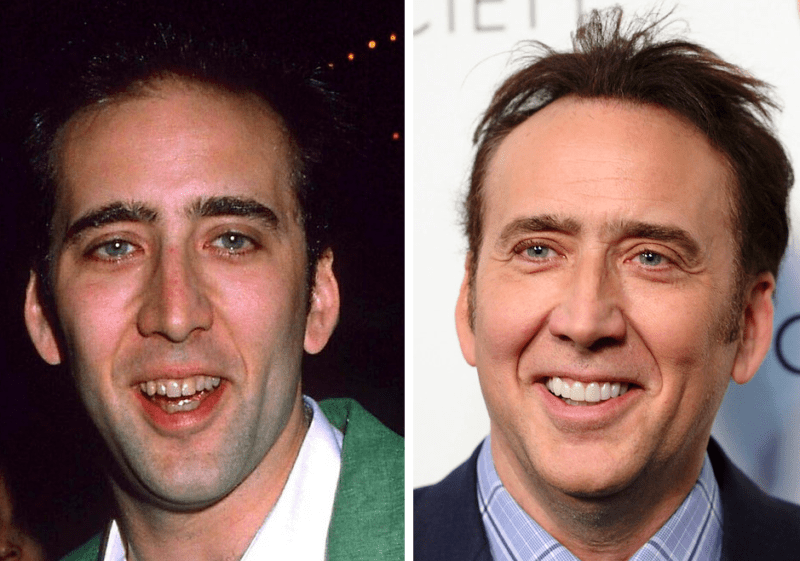 Another name on the list of actors who got cosmetic dentistry is Nicolas Cage. The actor didn't have improper teeth, but he had two teeth removed for his role in Birdy. But for more upcoming roles, he had to get the broken teeth fixed. Nicolas then went through a procedure and got veneers. This then helped him bag several good roles in Hollywood.
13. Hilary Duff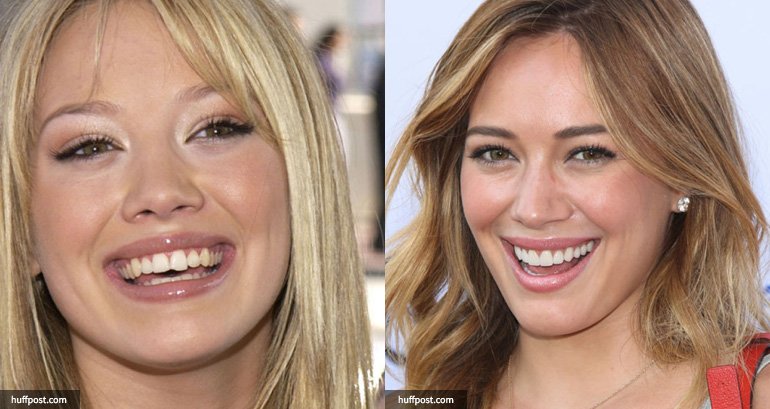 Hilary Duff was also a Disney Star as a teenager who starred in Lizzie McGuire. As a youngster, even she had dental issues but made it through as she grew up. As Hilary was climbing the ladder of success as a singer, she decided to get veneers. She used to have a chipped tooth, but the surgery helped her get the smile back. And, she rocked it then!
14. David Beckham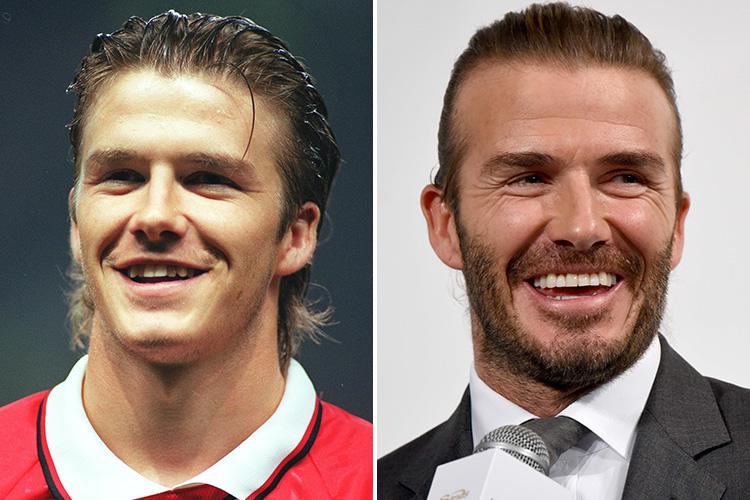 There's a reason why David Beckham's smile is so perfect. They aren't his original teeth, and while he constantly looks on-point, he had crooked teeth in the early days of his career. Since they didn't look aesthetically pleasing, he went through dental procedures like teeth whitening and veneers. After he got his new set, he rocked the rugged look.
15. Lindsay Lohan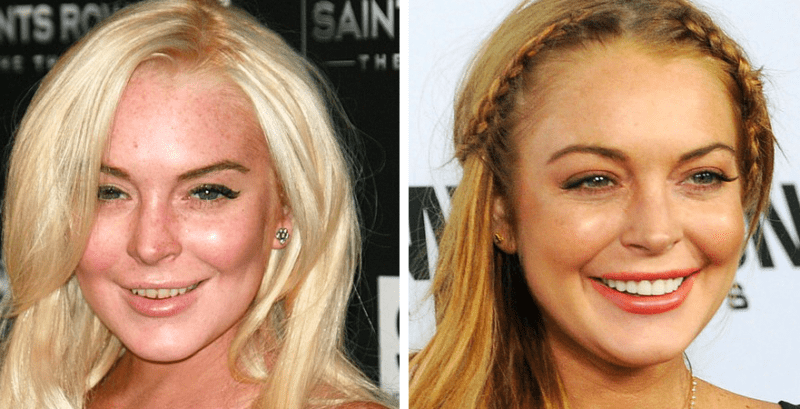 When Lindsay Lohan came to the red carpet in 2011, everyone was stunned to see her yellow, chipped teeth. Soon after, she finally decided to go for cleaning and a few more dental procedures. But due to drug abuse, her teeth took the brunt of it. By 2018, she was finally seen with a new set of teeth, veneers, that gave a new life to her smile. This also became the turning point of her career.