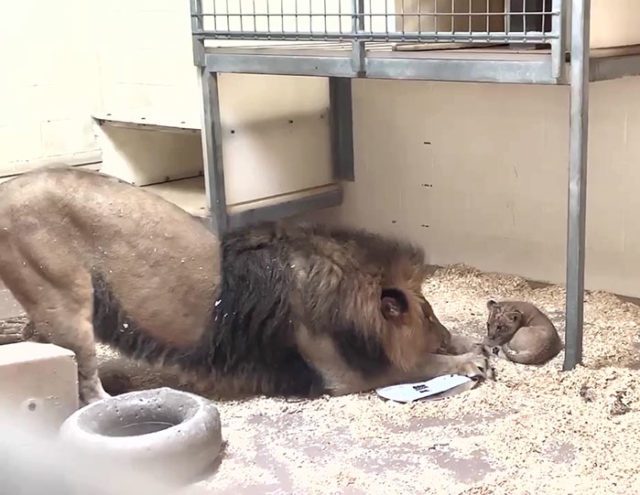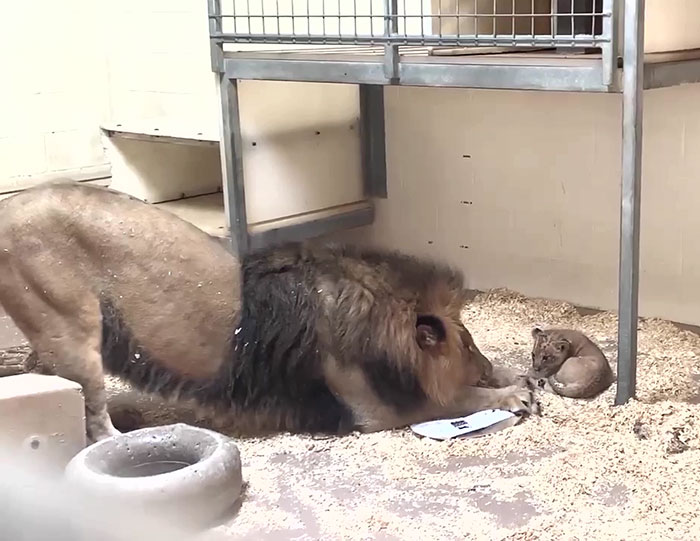 Usually, a lion does not get along well with its newborn offspring. However, the man below can't wait to see his baby for the first time. The beautiful video was filmed at the Denver Zoo and then shared on Facebook, melting hearts all over the internet!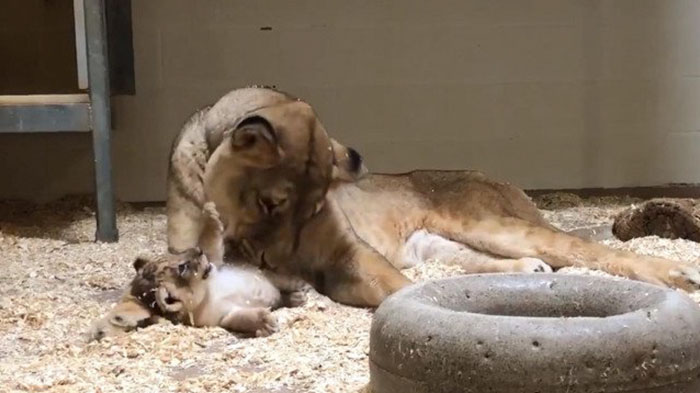 The 12lb baby was born at the zoo on July 31, and since then, the toddler has only spent time with his mother. Therefore, the zoo staff decided that it was time for the new member to visit his family. And the moment he finally met his two-year-old father, he won on the Internet. According to Denver Zoo officials, the little lion will soon be ready for its first public display.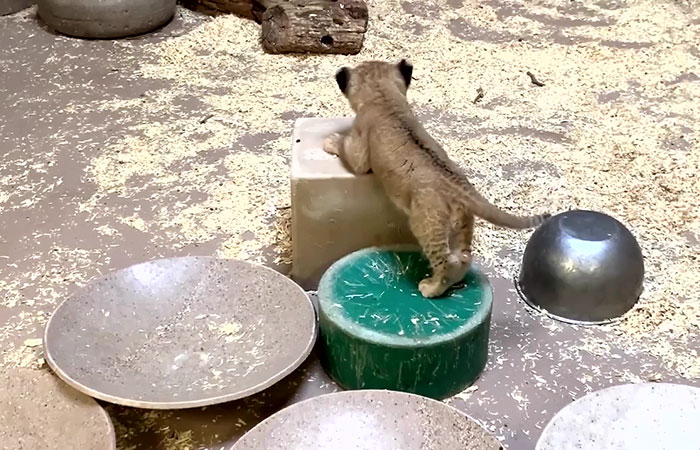 "She has spent the last two months behind the scenes at Denver Zoo's Predator Ridge with her mother, father, and step-sister, and will soon make her big public debut in one of the outdoor residences," said Jack Kobe, director. Communications told Bor Panda at the Denver Zoo. "That's all you can expect from a lion cub: playful, curious, and excited!"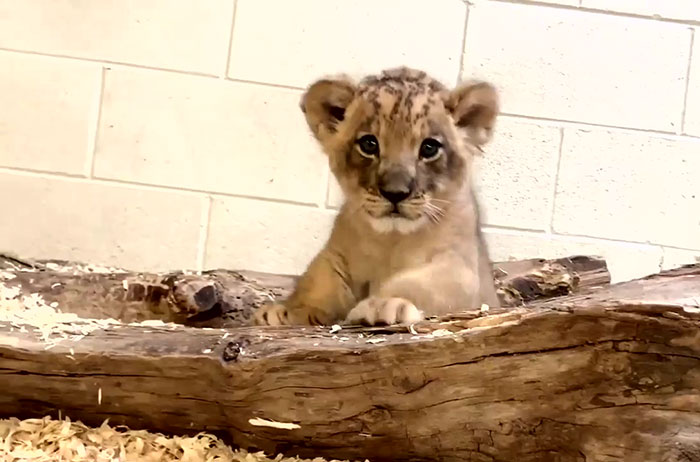 While people in Denver are very familiar with Nelia and Tobias, who are the parents of this little one, she has no name yet. Therefore, the zoo is trying to help its fans by name. According to Bored Panda, the choices are Miro, which is the name of a mountain in Tanzania, Morimi, which is the name of a game reserve in Botswana, and Tatu, which is the Swahili word for number three. The baby is the tiger's third child. The zoo is encouraging everyone to vote and donate $ 1 to the three finalists.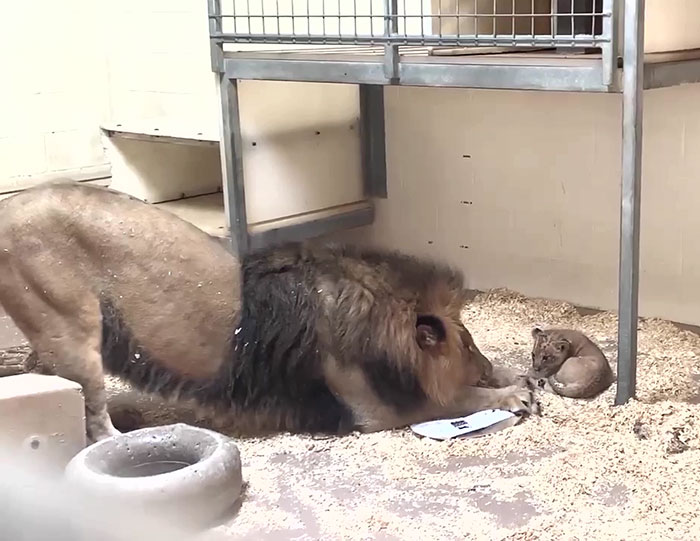 H/T: boredpanda
Read Also: Meet the Rufous-Crested Coquette A uniquely fat little hummingbird