Cheating in relationships is something that happens all too often, even among some of the most famous celebrities. It's a difficult topic to discuss, especially when it involves people we know and admire. The reality is, many celebrities have had their fair share of cheating scandals. In this blog post, we're going to take a look at 10 of the most notorious celebrities who cheated in their relationships. From political affairs to extramarital relationships, we're going to cover all the juicy details. So, get ready to read all about these famous cheaters!
1) Jay Z and Beyonce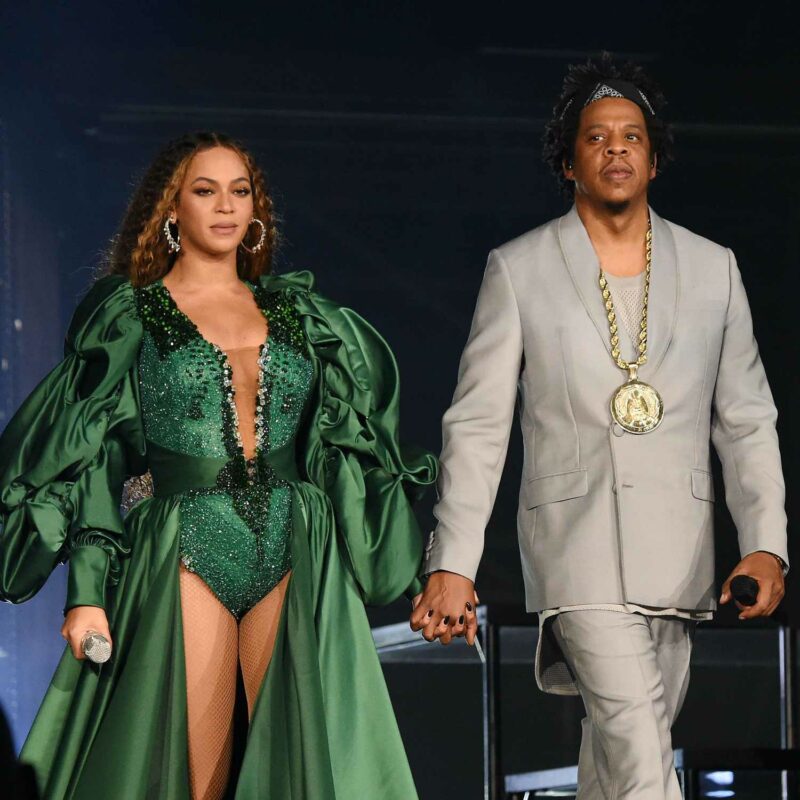 Jay Z and Beyonce's relationship has long been the subject of intense scrutiny, especially when rumors of Jay Z's infidelity began to swirl. While neither has ever confirmed the rumors, it was reported that Jay Z had cheated on Beyonce with "Becky with the good hair" — an affair that may have been going on for some time. It's not clear if this particular rumor is true or not, but it is clear that something did happen in their relationship.
In 2016, Beyonce released her highly successful album Lemonade, which contained a number of references to a partner's unfaithfulness. Later, Jay Z responded with his own album 4:44, which contains a number of songs about taking responsibility for mistakes in the relationship. Whether or not the cheating allegations are true, it's clear that the couple have had some issues in their relationship that needed to be addressed and worked through.
Although they have never publicly confirmed the cheating allegations, both Jay Z and Beyonce appear to have moved past them and are still together. The couple have since welcomed twins and continue to work together professionally. Despite the rumors and speculation, it appears that Jay Z and Beyonce are still committed to each other and are continuing to work through any issues they may have had in the past.
2) Ben Affleck & Jennifer Garner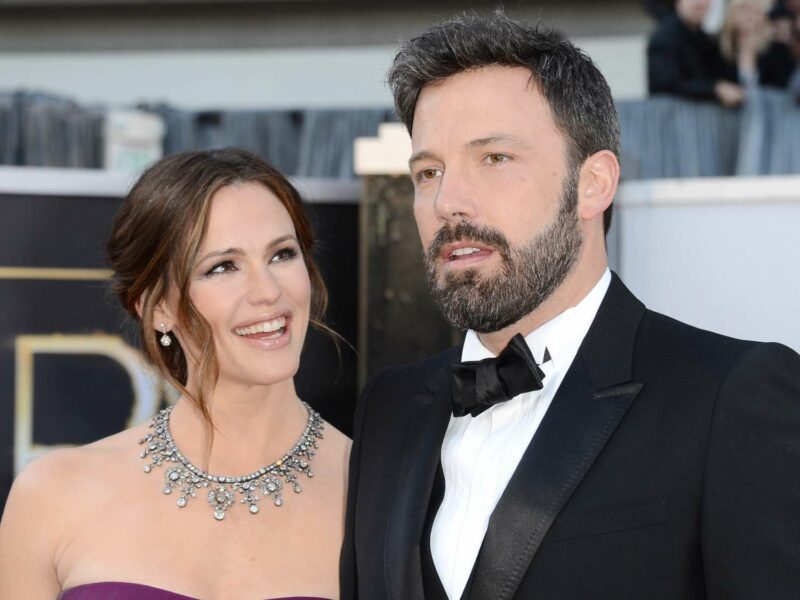 Ben Affleck and Jennifer Garner were one of the most beloved couples in Hollywood for nearly a decade before their split in 2015. After meeting on the set of the 2001 film Pearl Harbor, the couple quickly became inseparable and married two years later in a secret ceremony. However, in July 2015, their ten-year marriage came to an end when Ben was caught cheating with their nanny, Christine Ouzounian.
3) Shakira and Pique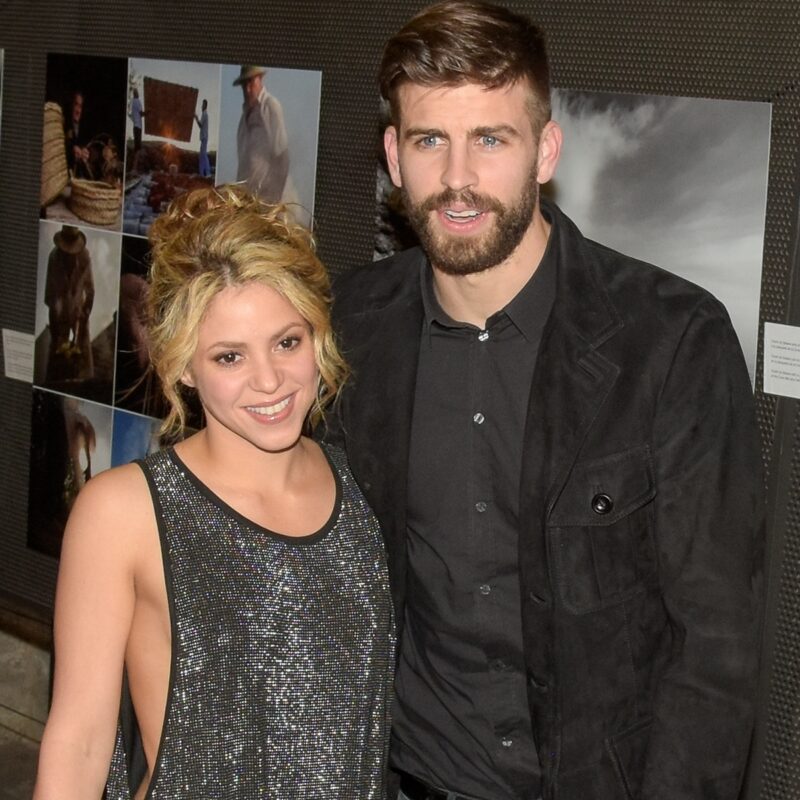 Shakira and soccer player Gerard Pique have been together since 2010 and have two sons, Milan and Sasha. However, their relationship has faced some tough times after rumors emerged that Pique had cheated on Shakira in 2015. Although the couple never publicly confirmed or denied the rumors, it was reported that they briefly separated after the incident. Despite their brief separation, Shakira and Pique reunited and are now happily married.
The couple often post pictures on their social media accounts of their family enjoying vacations and attending events together. In a recent interview, Shakira stated that her relationship with Pique is better than ever and that she is happy with him. Despite the struggles they have faced in the past, Shakira and Pique remain one of the most beloved celebrity couples in the world.
4) Rihanna and A$AP Rocky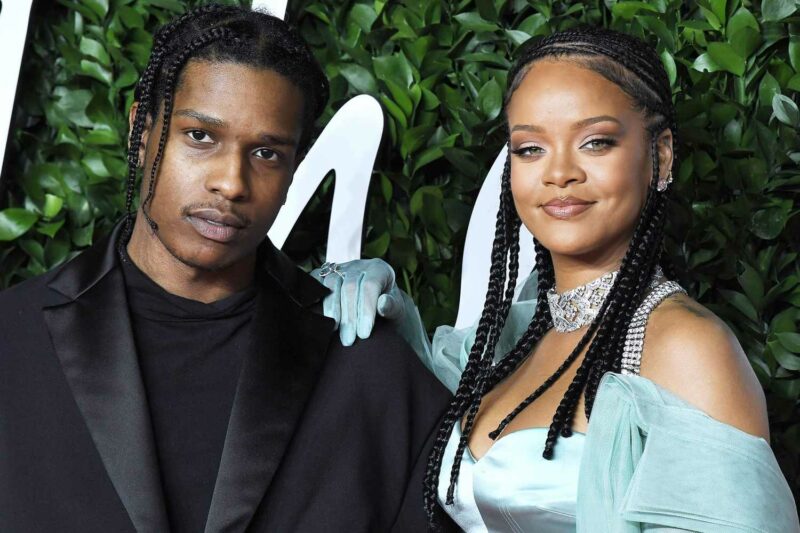 Rihanna and A$AP Rocky have been rumored to be dating since the summer of 2020. The two musicians are said to have been spotted on various dates and even vacationing together. Despite their relationship being unconfirmed, it is clear that the two stars share a strong connection.
Rihanna and A$AP Rocky have known each other for many years and first met when A$AP Rocky appeared on Rihanna's "Cockiness (Love It)" music video in 2012. In June of 2020, the two were seen vacationing together on a private yacht in Italy. They were also photographed holding hands in New York City and in August, A$AP Rocky attended Rihanna's Savage x Fenty show in Brooklyn.
It seems that Rihanna and A$AP Rocky have developed a strong bond and could possibly be more than just friends. However, neither of them has officially confirmed or denied the rumors. For now, we can only speculate as to what their relationship is, but it's safe to say they both share an undeniable chemistry.
5) Adam Levine and Behati Prinsloo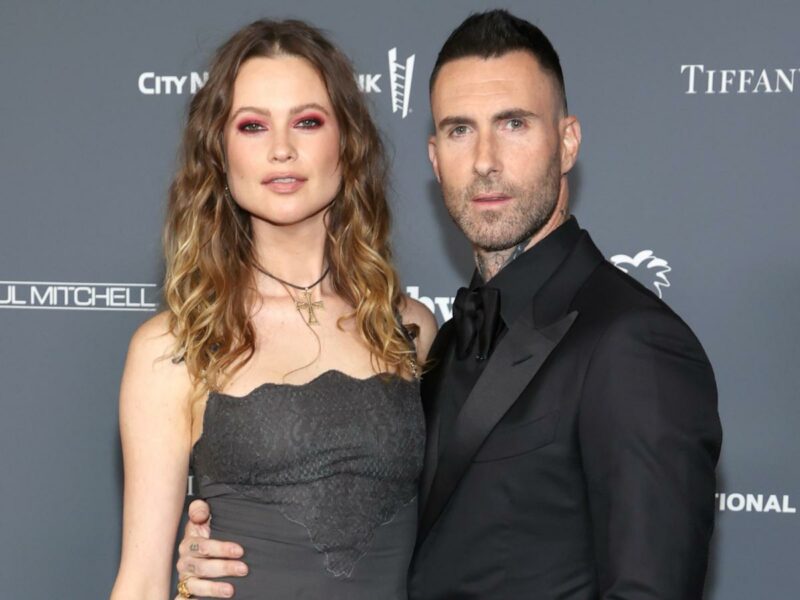 Adam Levine and Behati Prinsloo are one of Hollywood's most iconic couples. They have been married since 2014 and have two children together. Despite their seemingly perfect relationship, Adam Levine has been accused of cheating on Behati Prinsloo in the past.
In 2013, it was reported that Adam had been having an affair with model and former Miss Universe, Amanda Bynes. While neither Adam nor Amanda has ever confirmed the rumor, reports from close to the couple suggest that it might be true.
If the rumors are indeed true, then it is understandable that Behati would feel betrayed and hurt by Adam's actions. However, the couple is still together and appear to be happier than ever before. It seems that the couple has worked through their issues and are now more committed than ever to making their marriage work.
Overall, Adam Levine and Behati Prinsloo have overcome a difficult obstacle in their relationship and continue to remain devoted to each other and their family. Despite the rumors of infidelity, they have been able to forgive and move on, proving that they are truly an inspiring couple.
6) Kristen Stewart and Robert Pattinson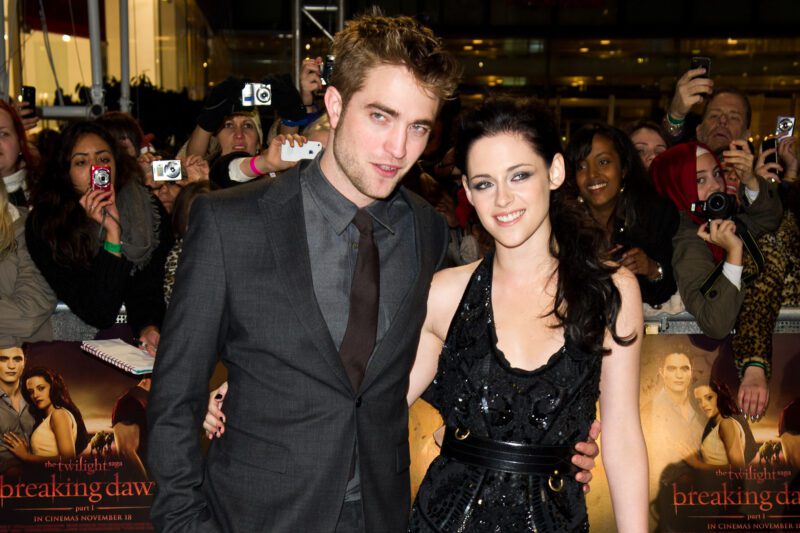 Kristen Stewart and Robert Pattinson were one of Hollywood's most beloved couples. They started dating in 2009 after meeting on the set of the movie Twilight. However, the relationship quickly unraveled in 2012 when Kristen Stewart was caught cheating on Robert Pattinson with her Snow White and the Huntsman director Rupert Sanders. The couple tried to make it work, but ultimately split up in 2013.
The press had a field day covering the story, which gained massive media attention due to the fans' strong reactions. Since then, both Kristen and Robert have moved on with their respective lives. Robert is now married to singer FKA Twigs, while Kristen has been dating model Stella Maxwell since 2016.
Despite their tumultuous past, the two have remained good friends over the years and have even been spotted out together on several occasions. This shows that while they may not be together romantically anymore, there still is a deep bond between them.
7) Arnold Schwarzenegger and Maria Shriver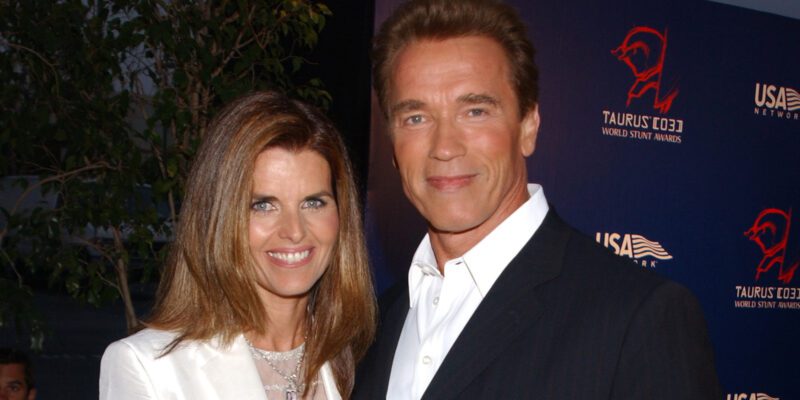 Arnold Schwarzenegger and Maria Shriver had one of the most iconic celebrity relationships of all time. The former California governor and first lady seemed to have it all — a powerful political partnership, four children, and an admirable union that was admired by many. Unfortunately, in 2011, their marriage took a turn for the worse when it was revealed that Arnold had an affair with his housekeeper Mildred Baena, which resulted in a child.
After two decades of marriage, the two separated. In the years since, they've both made efforts to remain friendly and cooperative co-parents. They now share joint custody of their four children and, according to reports, still remain friendly and are determined to remain that way in order to put their children first.
8) Jesse James & Sandra Bullock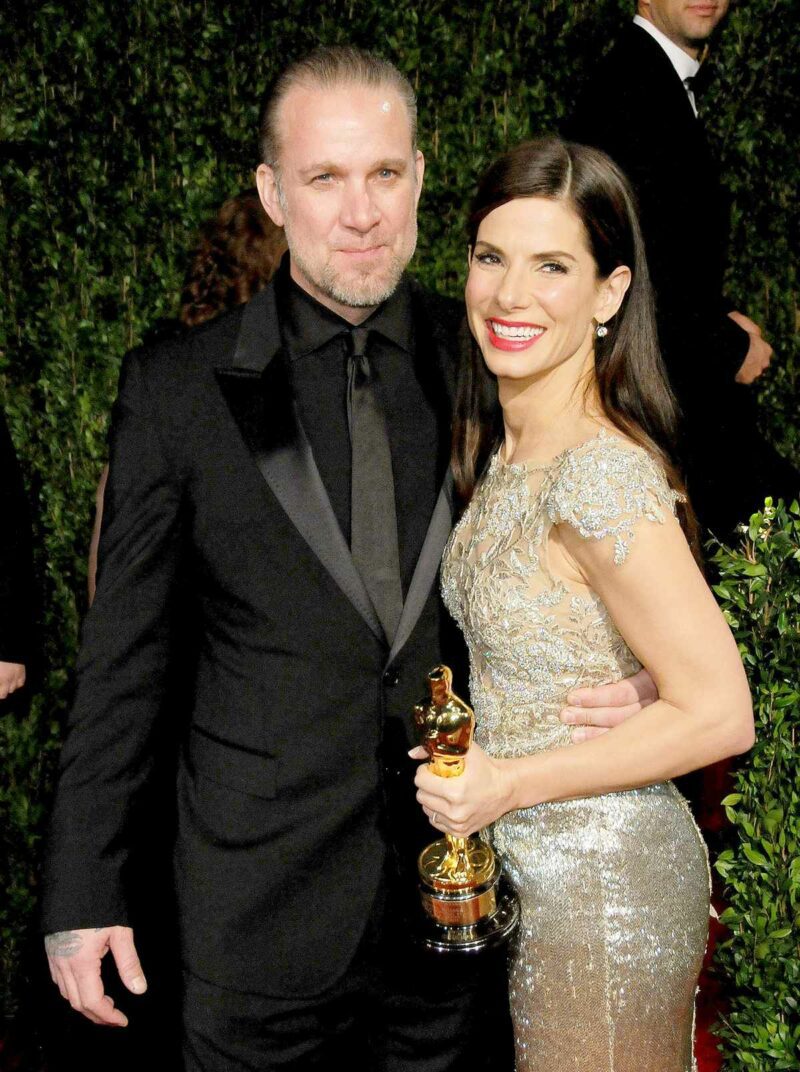 Jesse James and Sandra Bullock were Hollywood's sweethearts for many years, but unfortunately, their relationship ended in scandal after James was caught cheating on the actress. The scandal began when several women, including a tattoo model and stripper, accused James of having an affair. After the allegations came to light, Bullock quickly filed for divorce in 2010.
Bullock opened up about her experience in an interview with Vanity Fair, saying that she had been blindsided by James' betrayal. She said, "I never saw it coming. I was so humiliated and so broken…That's not something that—how do you recover from that?"
While Bullock has since moved on from her marriage to James, the cheating scandal still stands as a reminder that even Hollywood's most beloved couples are susceptible to heartbreak.
9) Hugh Grant and Elizabeth Hurley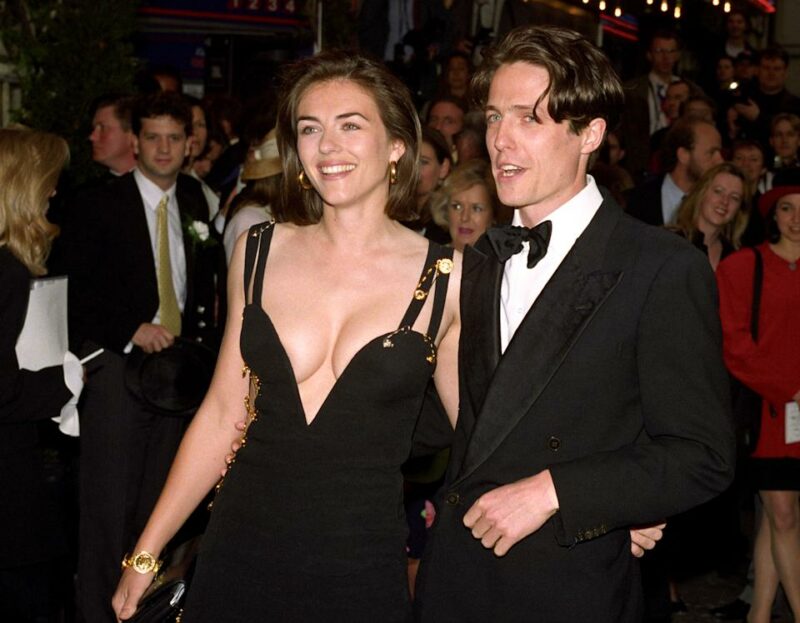 Hugh Grant and Elizabeth Hurley were one of the most famous couples of the 90s. The two first met on the set of the British drama "Remando Al Viento" in 1987 and began dating shortly after. They eventually became engaged in May 1994 and announced their engagement in June.
However, their relationship was not without controversy. In June 1995, Hugh was caught with prostitute Divine Brown and was arrested for lewd conduct. This caused a media frenzy and resulted in Hugh appearing on the Jay Leno Show to apologize for his behavior. Although Elizabeth initially stood by her fiancé, she eventually called off the engagement a few months later.
Although their romance didn't last, Hugh and Elizabeth remained friends for many years afterwards. In 2012, the former couple even posed for a photograph together at an event for the Elton John AIDS Foundation. Despite the drama surrounding their relationship, Hugh and Elizabeth have maintained a good relationship over the years.
10) Tiger Woods & Elin Nordegren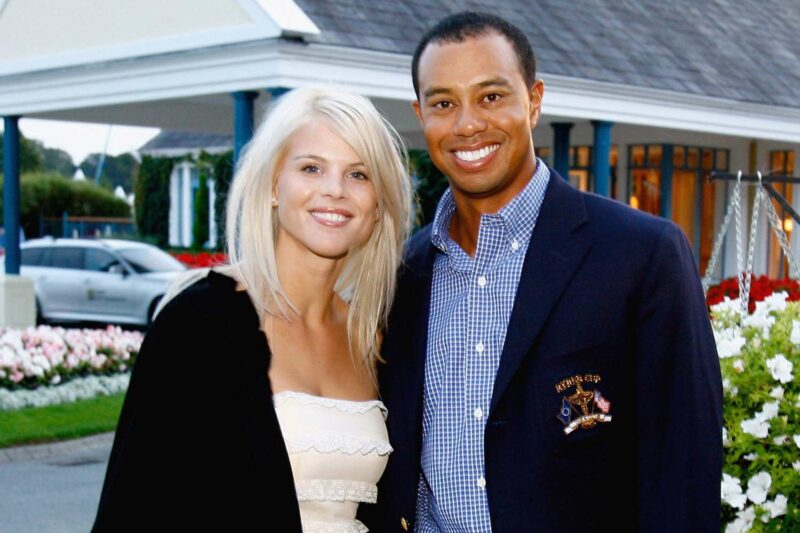 Tiger Woods and Elin Nordegren's marriage came to a tumultuous end in 2010 after the golf champion admitted to having multiple affairs. Despite the couple's attempts to save their marriage, it became clear that their relationship was over. The divorce settlement was finalized in August 2010 and Nordegren received a reported $100 million in the split. Since then, both Woods and Nordegren have moved on with their lives. Nordegren married billionaire Chris Cline in 2013 and the couple have two children together. Woods has been linked to several different women since his divorce and is currently dating Erica Herman.